Hello! Please take a minute to look and see if you'd like anything. Most of these are my fiancé's and so are in fabulous condition, with boxes and manuals, all discs have been tested and are clean of scratches, smudges or anything else. I promise you he's very OCD about such things! There's a copy of FFVII, Clock Tower, Katamari Damacy, X-COM, Halo 3 and many more!
I'll accept nearly any payment method, from paypal to concealed cash, and will ship anywhere provided you pay for it. Games will be sent either media mail or first-class, buyer's choice. Media mail is a bit slower but cheap, about $3 to most zip codes. All prices do not include shipping.

I have feedback you can view here. If you'd like additional information or pictures do not hesitate to ask. The prices are somewhat flexible and I'll hold items as well.

Cut to save you the info-dump:


PlayStation 1

[image removed]
Final Fantasy VII. Like-new with case and manual. "Black Label" version, NOT greatest hits! $50 (on hold)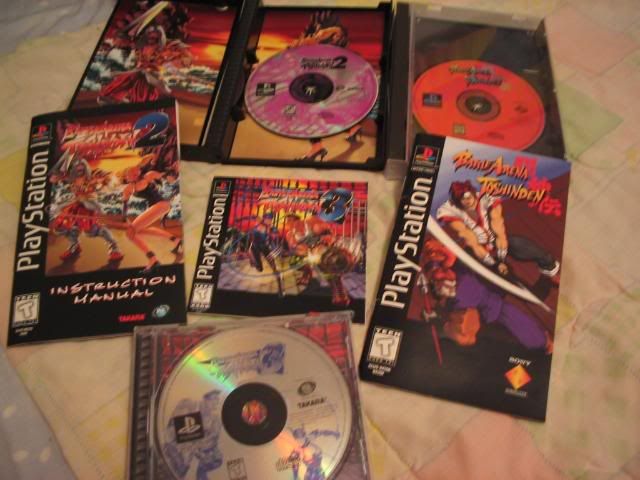 Battle Arena Toshinden 1 ($5) 2 ($7) and 3 ($10) or $20 for the set.



Tomb Raider 1, 2 and 3. $5 each or $12 set. (on hold)



Clock Tower $25 (on hold) Bushido Blade $10.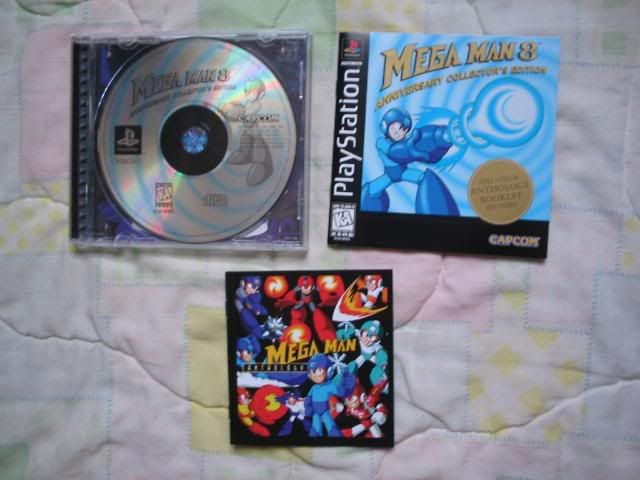 Mega Man 8 (anniversary collection). With anthology booklet. $5



Resident Evil: Director's Cut $10, Resident Evil 2 $15 (on hold)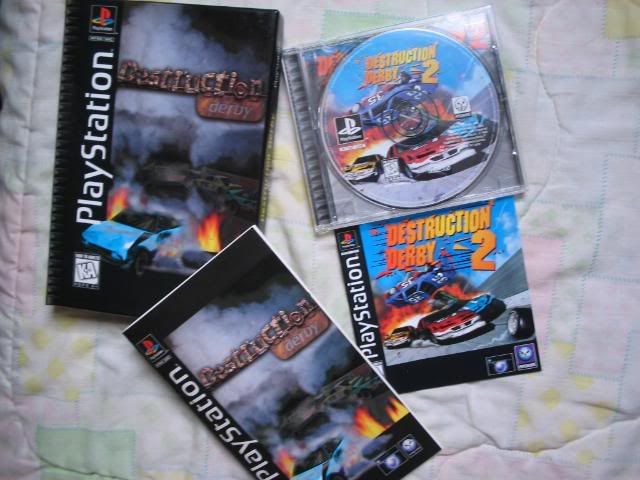 Destruction Derby 1 and 2. $3 each, $5 set.



Driver 1 and 2. $3 each, $5 set. (on hold)



See these with manuals and discs here.
Marvel Super Heroes $20
Ace Combat 2 $5
Rampage World Tour $3 SOLD
Independence Day $3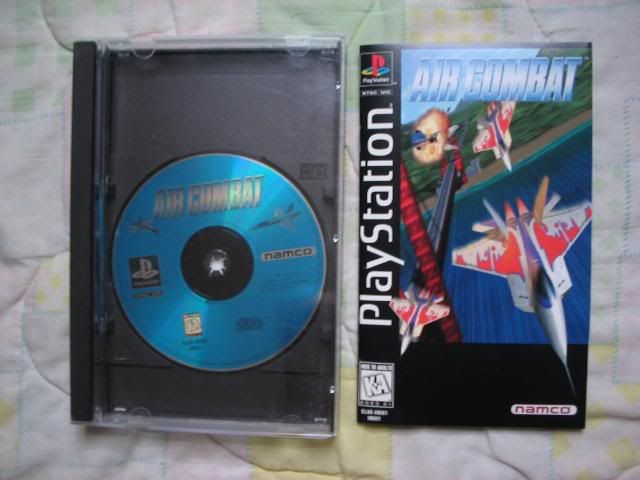 Air Combat $3



Gex: Enter the Gecko $5
Theme Park $5



Jurassic Park Warpath $20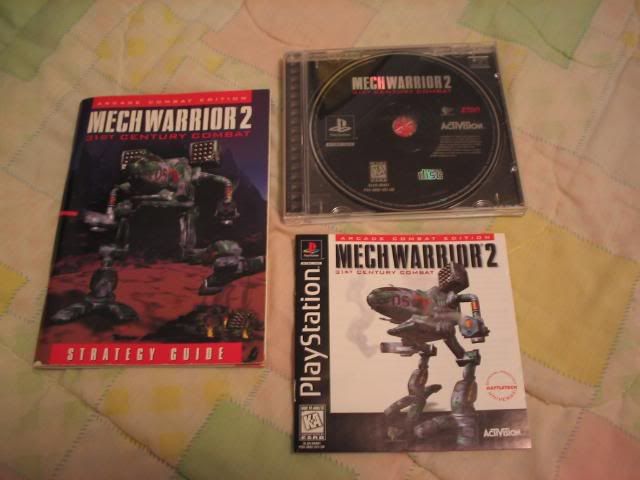 Mechwarrior 2, with Strategy Guide $5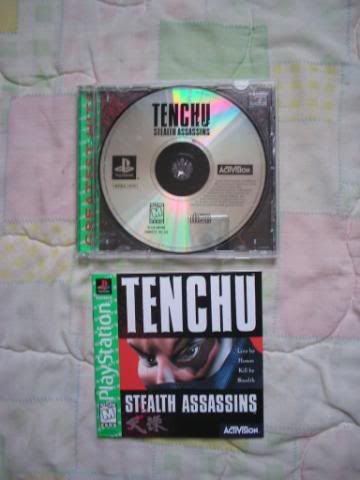 Tenchu: Stealth Assassins $5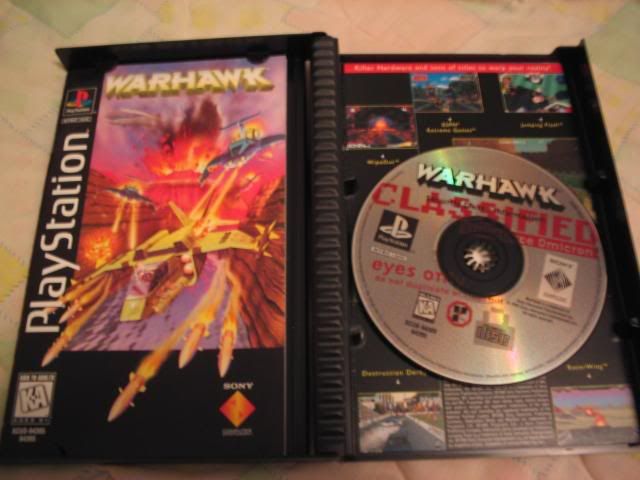 Warhawk $3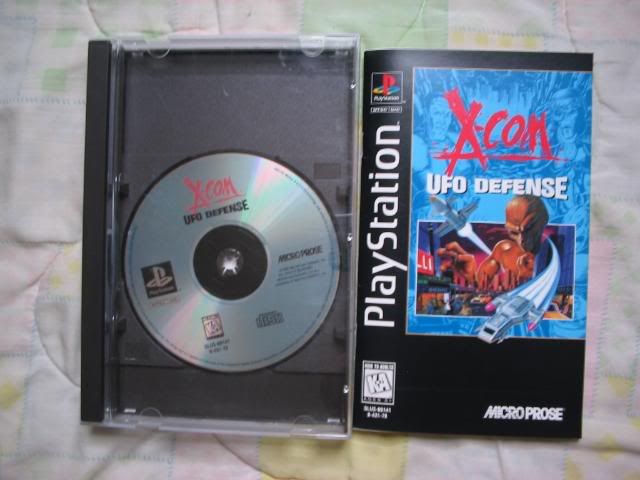 X-COM: UFO Defense $60



Parasite Eve $10
-Bought used. Case is slightly cracked on the side, manual has writing on it. (close up) Disc is playable, but not mint/new condition like the others. There's a sticker on the back.



Vampire Hunter D $6
-Bought used. Disc is playable, but not mint/new condition like the others. There's a sticker on the back


PlayStation 2, GameCube and Xbox360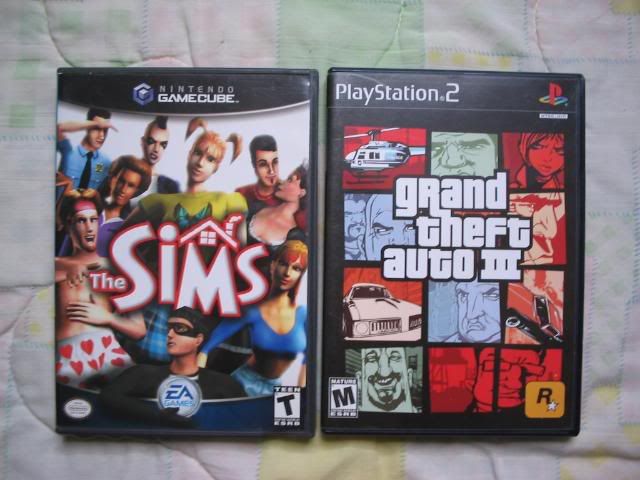 GameCube: Sims $6 and PS2 Grand Theft Auto 3 $4 (look inside)



PS2 Katamari Damacy $12 and We Love Katamari $18 (look inside) <--these are mine, I accept trades.



Xbox360 Halo 3 Limited Edition $25
-Bought used. My fiancé played it all the way through with no problems.
See the other disc and the collector's tin.


GameBoy and Nintendo DS
Note: These are all mine, and I accept trades.



N64 - Perfect Dark. With box and manual, only played a few times! $10 (on hold)



GameBoy - Pokemon Red. Cartridge only, with strategy guide. $10

SOLD: [image removed]
NDS Browser for Lite systems, with expansion pack. $20 (look inside) (on hold)



Legend of Zelda: Ocarina of Time $10
Legend of Zelda: Majora's Mask $15 (on hold)
Mario Kart 64 $15


Thanks so much for looking! [x-posted to videogames4sale]