All prices are in US dollars. Will ship internationally (from Canada). All items come from a smoke-free house. Some items have slight shelf wear. I highly prefer money orders but I'll accept paypal too. If you pay with paypal I'll have to charge another dollar to cover fees. Not interested in trading unless it's for Utena volume 4 in English and maybe a gloomy bear but feel free to show me what you have.

I need this stuff gone!

I go to the post office to find out how much shipping costs and as I don't have a car I don't get there often. Please comment only if you're really interested.

Sales post is image heavy for those on dial up. Just ask if you want any additional pictures.

Manga $5 each unless otherwise noted.
Bleach 1-12
Inuyasha 1-9, 11-18
Ceres: Celestial Legend 1, 5, 6
Descendants of Darkness 1-7, 9
Ouran High School Host Club 1-4, 6
Fushigi Yugi 1-6 (Large Version)
Gundam Wing Ground Zero
Gundam Wing Episode Zero
Get Backers 1-3
Black Cat 1
Saiyuki 1, 3
Saiyuki Reload 1
Excel Saga 1
Rurouni Kenshin 2, 3
All New Tenshi Muyo 1
Kare Kano 1
Love Hina 2
.hack Legend of the Twilight 1
Dragonball Z 1
Kingdom Hearts Chain of Memories 1
Cowboy Bebop 1-3
Lovless 1
Love Mode 1, 2 Yaoi, 18+ -$6 each.
Trigun 1
Ranma ½ 18, 19
Sailor Moon Supers 1 - $12
Cardcaptor Sakura 1, 6 (Small Version)

Ask for any pictures of manga not pictured below if interested.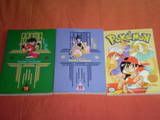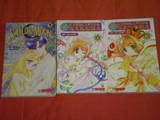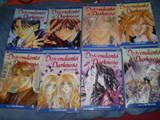 Doujinshi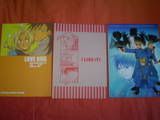 Fullmetal Alchemist 'Love Bug' Ling/Ed - $6
Fullmetal Alchemist 'I Like It' Humor - $6
Fullmetal Alchemist 'Fanbook February 29' Humor - make an offer



Fullmetal Alchemist 'Unknown Title' Humor - make an offer
Fullmetal Alchemist 'Unknown Title' Humor Havoc/Roy - make an offer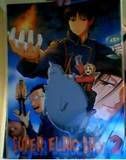 Fullmetal Alchemist 'Super Elric Bros 2' Humor - $8

Artbooks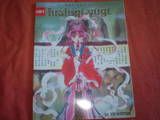 The Art of Fushigi Yugi artbook. $15

How To Draw...Books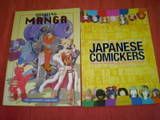 Drawing Manga $7
Japanese Comickers $10

Magazines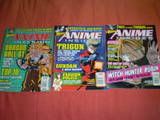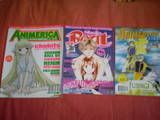 Make an offer

Figures $4 each unlesswise noted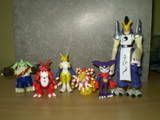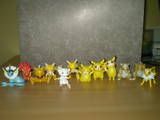 Largest Digimon figure is $5. Taomon, Impmon, Culumon and Galgomon are pending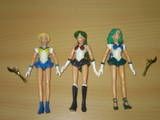 Sailor Moon figures. Sailor Pluto does not come with her wand. Pending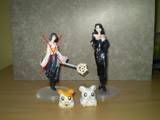 Misc figures. Hamtaro and Fullmetal Alchemist. Lust figure $7
Yuna figure is sold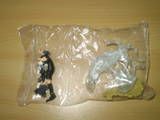 Naruto figure. Sasuke $5. Still in its plastic. Box opened to see which one it was.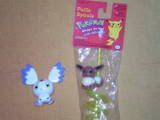 Digimon figure and Pokemon straw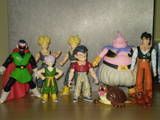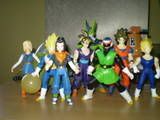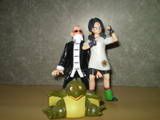 Videl, #17 and #18, Cell, Gold Haired Goku and Teen Gohan are sold
Posters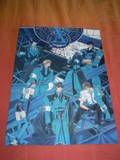 X/1999 laminated poster. $4. Would have to be shipped in a tube.


DVD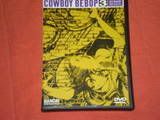 Cowboy Bebop 3 $8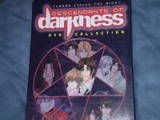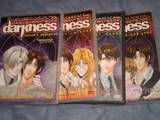 Descendants of Darkness DVD boxset. Slight shelf wear on the box. Make an offer

Plushies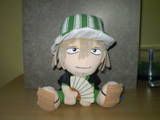 Urahara from Bleach. $10

Cards Make an offer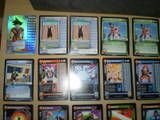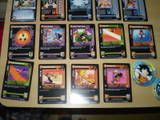 Misc
Make an offer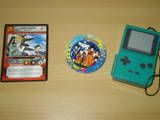 Armstrong keychain is a little dirty.
DDR sampler is sold