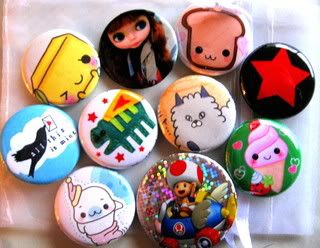 NEW ITEMS!
Korean Letter Sets - these are RARE and I am selling them as WHOLE PACKETS! Lots of 1" buttons (check the garage sale section). Sticker sacks and different kinds of sticker sheets. (Long sticker sheets are still 5% off only on LJ!) Tons of new memos, regular and mini sized! Lots of new memo pads! New anime stickers and stationary!

PLUS: On my new etsy store, I am selling my handmade items, like antiqued business cards, handmade by cards, soaps, essential oil mixxes, jewelry, kandi, and eventually so much more! Please come and check it out soon, there is a link on my profile page.

Kawaii FOOD DRIVE!
The prizes have been announced, it's up to you to make a difference!
Donate now by buying non-profit tickets and you might win a $25 gift card!
Click here to see the Food Drive.


owlmuffin
owlmuffin
owlmuffin