we're selling some magazines (UV, Arena37c, Cure, SHOXX, Neo, Korean bands)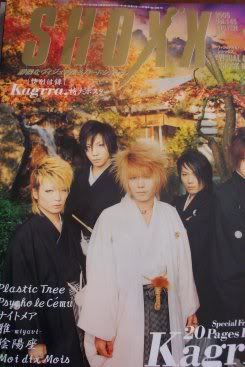 SHOXX March issue $20
Kagrra, 20pgs plus poster.
Some fea. bands - Plastic Tree, PLC, Nightmare, Miyavi, Moi dix Mois, Fatima, Shulla, Kra, Lareine, Phantasmagoria, deadman, Rentrer en Soi, MASK, 12012, Duel Jewel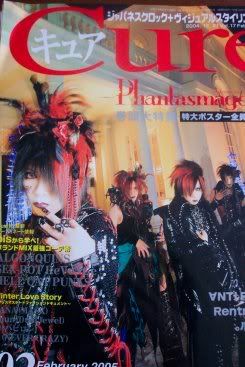 Cure February issue $20
Phantasmagoria, 28 pgs plus poster.
Some fea. bands - Alice Nine, D, Antifeminism, Duel Jewel,Rentrer en Soi, MASK, Bang-Doll, Sugar Trip, CalorZe, Ghost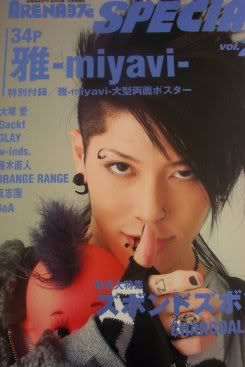 Arena 37c vol 20 $20
Miyavi, 33 pgs plus poster.
Some fea. bands - DBSG, ORANGE RANGE, Gackt, GLAY, w-inds, BoA, Charcoal Filter, TRAX, zboned zubon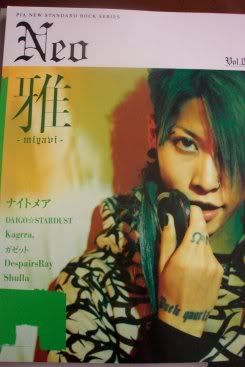 Neo Vol. 001 $20
Miyavi, 35pgs plus poster.
Nightmare, DAIGO STARDUST, Kagrra, Gazette, DespairsRay, Shulla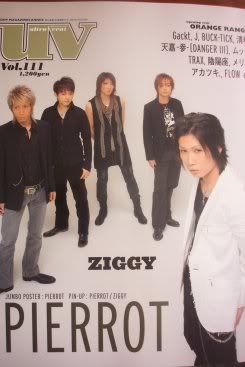 UV Vol 111 $20
Pierrot, 16 pgs, plus poster
Some fea. bands - Ziggy, ORANGE RANGE, Gackt, BUCK-TICK, TRAX, Kagrra, FLOW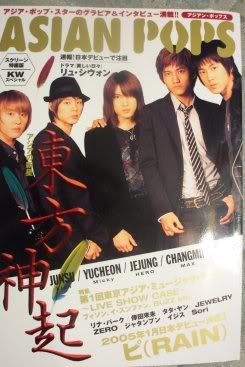 Asian Pops $20 (Japanese)
fea. DBSG, RAIN, Kumi Koda, Shinhwa Jewelry, Zero, Wheesung, May, Bangkaew, TRAX, Tom Yam, Biuret, Lena Park, SoRi, bebe
Around 5 pages of DBSK with profiles and discongraphy.
14 page promo photobook of TVXQ.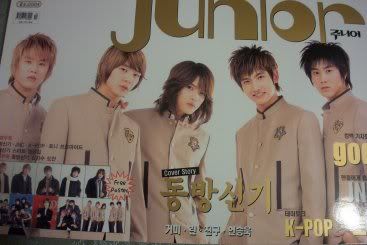 Junior December issue - $20</a> (Korean)
feat. god, JNC, K-POP, GUMMY, bebe, Lyn, Jerry Yan, TRAX
Around 18+ pages of pictures of TVXQ, with personal interviews of each member.
2 fold out sheets of all 5 different members.
5 promo posters (double-sided, 7 TVXQ posters in all 15x22)

email: yukisas@gmail.com
prices don't include shipping (1.50 -2.50 depending where you live)
Accept paypal, money orders.