HUGE VK/DOUJIN/JROCK SALE

I'm willing to negotiate prices to a degree, so don't be afraid to ask, also if you're not interested but might have a friend that is, please let them know!



Flyers:
All flyers are $1 unless otherwise noted or if you want the lot of all 14 (non-packaged), it's $10 Larger pictures available upon request.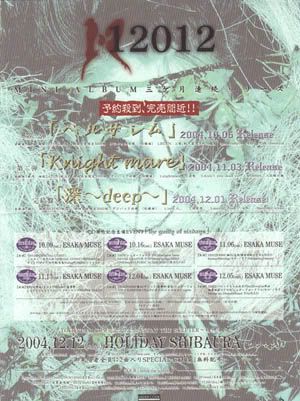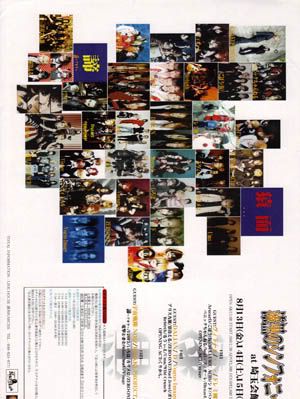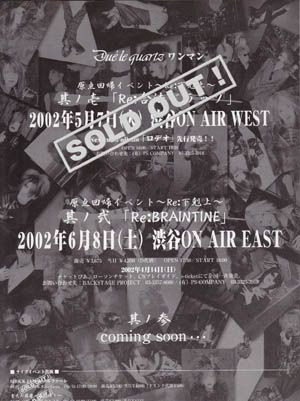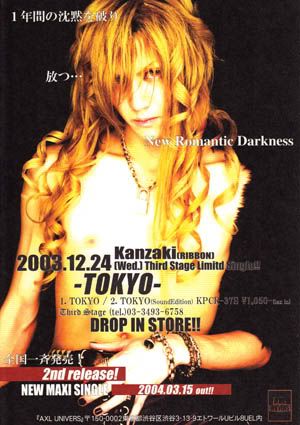 This flyer is on hold! ty :D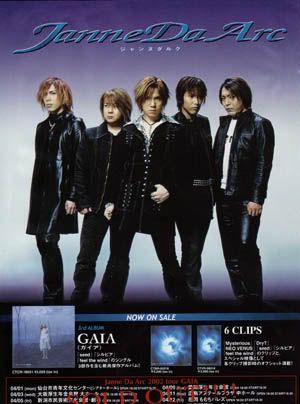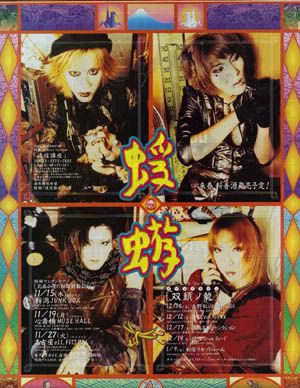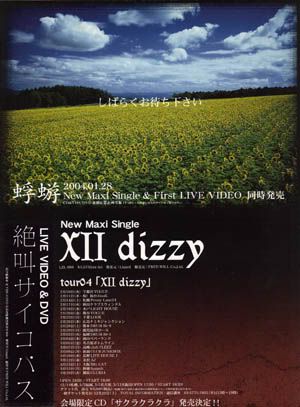 The Kagerou flyers are a set, they are only $1 still though, it should be noted that one is a cut out from SHOXX.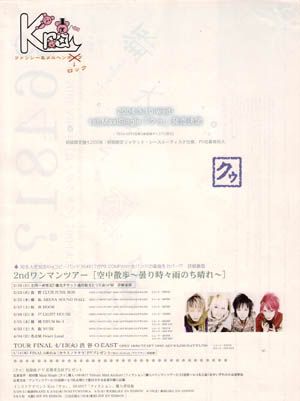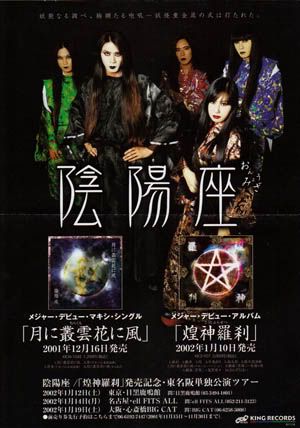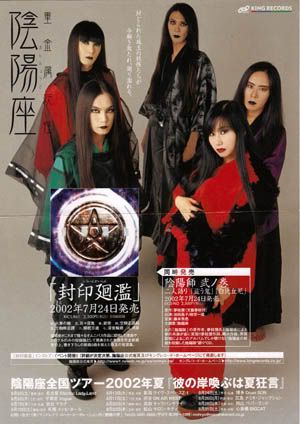 These two Onmyouza flyers are a set, and are smaller than the average size and are only $1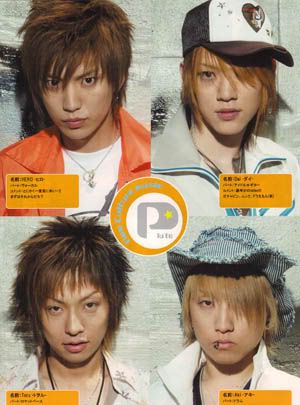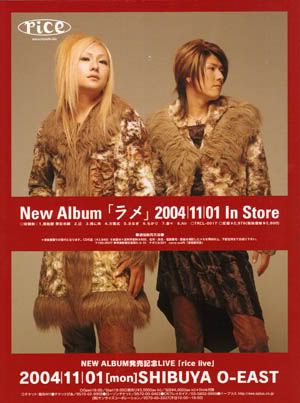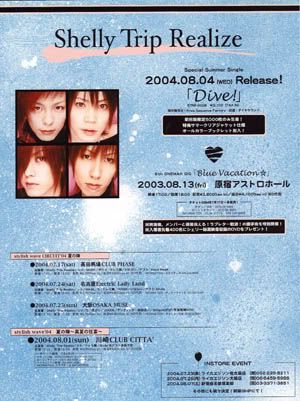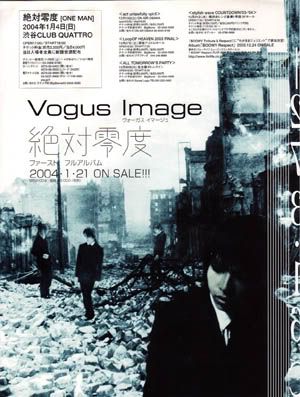 Schardix Marvally lot: $3 all are mini flyers, but I'm a bit reluctant to sell them, because I love Madeth Gray'll and anything related, but I feel this is a fair price to let them go for.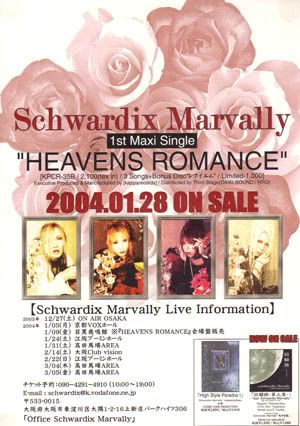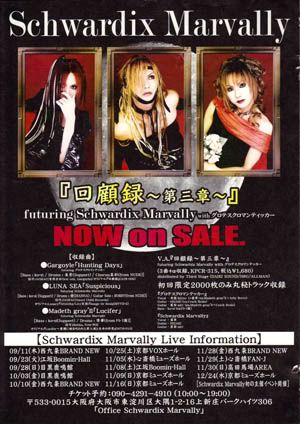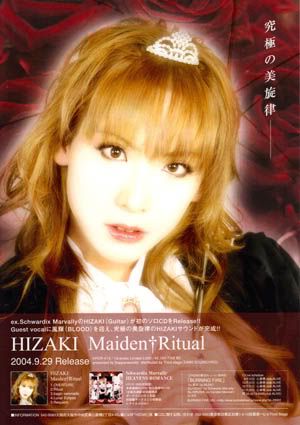 Vivid Flyer & Photo sets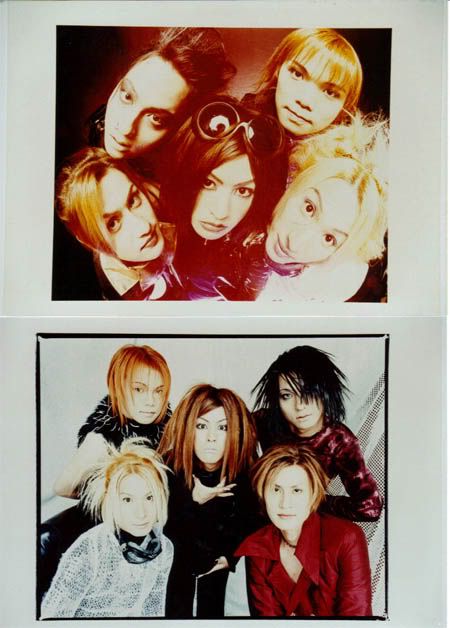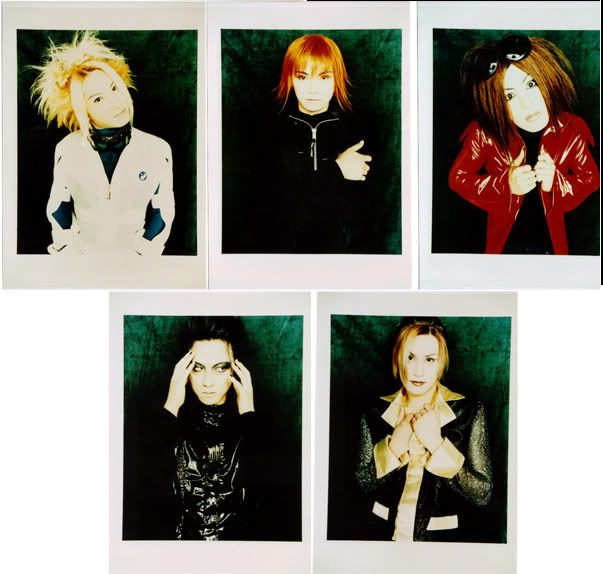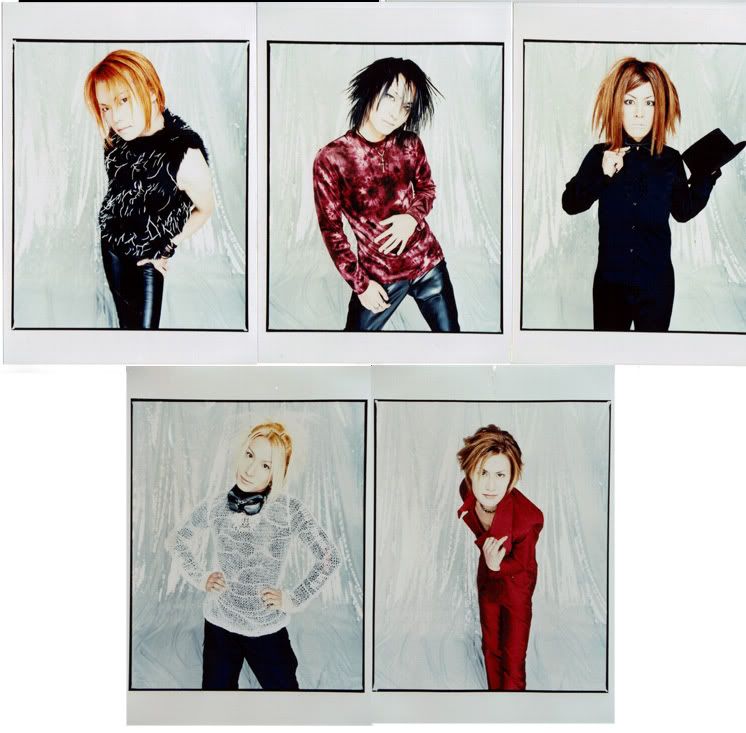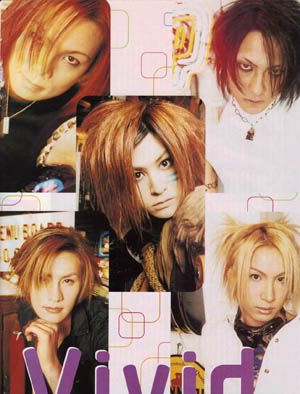 $10 or best offer.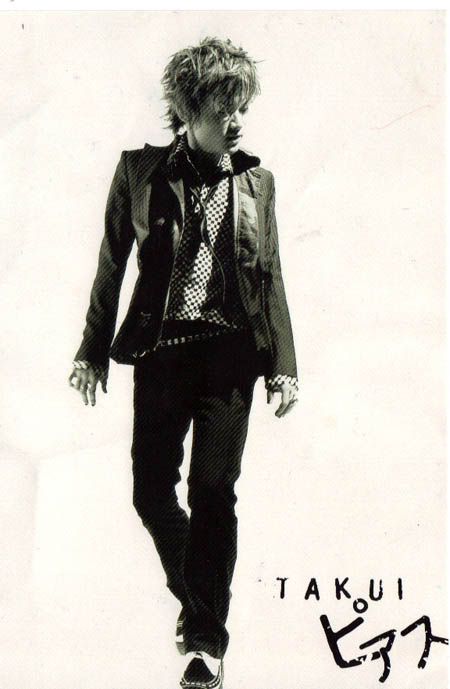 I got this live at a Takui concert in 2003, $2 or best offer. I also have a poster I bought at the show, I'd be willing to let it go for a good price, I can take pictures if you're interested.




Gothic & Lolita Bible:



Volume 13:
In great condition, however the sewing pattern has been removed because I am an avid sewer and found the pattern rather cute. However still has many great features, beautiful pictures of Mana, Kamijo and many more. Great fashions, and make over how to's. A must for any GLB fan.
Asking Price: $20 or best offer.



Volume 9:
Near flawless condition, gorgeous pull out poster of Aya from Psycho le Cemu, unoppened and still attached to the magazine itself. Photos of Mana, Aya, Miyavi. Makeovers, cake how to's, INTACT SEWING PATTERN. A definite must have.
Asking Price: $25

Happy to upload more sample photos, or describe content further, NOTE THIS IS THE JAPANESE version of the publication, the entire magazine is in JAPANESE including the sewing pattern, instruction etc.




Doujinshi
WARNING EXPLICIT PHOTOS/CONTENT NOT FOR MINORS
Anything doujin rated higher than PG, will NOT be sold to MINORS, thus to buy them you will have to very your age to me somehow (verification through paypal should be fine) because I don't want to be responsible for corrupting you or pissing off your parents. Thanks. :D




Series: Digimon Frontier Doujinshi
Title: Proof
Rating: G, PG
Condition: Excellent
Pairing: Kouji x Kouichi/Takuya
Number of Pages: 26
Price: $10




Series: Digimon Frontier Doujinshi
Title: Pokketo wo sora ni shite.
Rating: G, PG
Condition: Excellent
Pairing: Kouji x Kouichi (very just brotherly love, shonen-ai at worst)
Number of Pages: 36
Price: $10




Series: Yugioh
Title: Seto-sama, Seto-sama.
Rating: R-15 aka R, NC-17 (it's pretty explicit and UNCENSORED)
Condition: Excellent
Pairing: Seto Kaiba (Priest Seth) x FEMALE Jounouchi (egyptian slave girl Joey), no I don't know why Jounouchi is a girl in this but he is...
Number of pages: 50
Price: $25




Series: Pirates of the Caribbean
Title: Mermaid Song
Rating: NC-17 no waivering there
Condition: Excellent
Pairing: Will x Jack Sparrow / Boostrap Bill (before he was a sea monster) x Jack Sparrow
Number of pages: 65
Price: $40
Info: This doujin is in excellent condition, has excellent drawings, is UNCENSORED, last 15 pages or so are a novel, but definitely well worth the money. This one is really a gem, and a must have for any Pirates of the Caribbean fan. :D





Series: Lord of the Rings
Title: the first things...
Rating: G, PG (you see Boromir nekkid waist up from the back lol)
Condition: excellent
Pairing: Boromir x Faramir
Number of pages: 16
Price: $8




Series: Lord of the Rings
Title: Candle light
Rating: PG
Condition: Excellent
Pairing: AragonxBoromir, Gandalf is also in it XD
Number of pages: 50 (the first half is a novel with some pics, the second is standard doujin form)
Price: $20




Series: Lord of the Rings
Title: Pianissimo
Rating: G, PG
Condition: Excellent
Pairing: none, centers on Boromir, Faramir, Aragorn, Denethor
Number of pages: 40
Price: $10




Lord of the Rings Con booklet, from the Seiko-Shokoko-Nen-Daika Lord of the Rings only Event from 1/19/2003, with flyer. Lots of links to sites, and cute artwork, free w/ LOTR doujin purchase or $5


I try and keep my prices reasonable for both you and me, 90% of these items I bought retail price in Japan and am trying to get a fair price for them. I am willing to consider offers and trade for Gazette or Dir en Grey items (specifically Kaoru or Kyo even better Kaoru x Kyo, paraphernalia, no CDs though I have plenty) and mamegoma goods. I accept concealed US cash, money orders and paypal, items will only be shipped after the payment clears. Never sold anything on LJ but I'm an avid ebay user, please feel free to look at my 100% positive feedback here. Any questions or comments about the goods, larger images, shipping questions etc, please feel free to ask me anything, thank you for looking!

More to come soon, next lot is a ton of CDs and DVDs so please keep an eye on me!