3 Super Junior CDs
Art of Cardcaptor Sakura 1
Art of Cardcaptor Sakura 3
Art of Magic Knight Rayearth 3
Complete CCS Manga set-Chinese, NOT bootleg
Sailor Moon + CLAMP manga
How To Draw Manga books


All items are in relatively good shape, Super Junior CDs have been listened to once, barely touched. I brought them back with me from China, but didn't like the music as much as I thought I would. They aren't in wrapping, but very good condition and with all original packaging. All links lead to photobucket folders with detailed photos of the items. Spine unbroken on all of them. Please, feel free to suggest a price, or a discount when buying multiple items.
All prices in Canadian.



Art of Cardcaptor Sakura 1
Now out of print, this artbook produced by Tokyopop has good quality printing, and an additional section in the back where CLAMP describes the purpose and processes behind the making of each print within the book (see photos). 20$
English



Art of Cardcaptor Sakura 3
This artbook, also out of print, has a mini-poster and manga short in addition to the features of the first one. 35$
English



Art of Magic Knight Rayearth 2
Out of print, and in hardcover. Top and bottom of the spine slightly squished, visible in photos. 20$
English



Shoujo Beat Issues 1-9 of Shoujo Beat. Good condition. 20$ for all, price per issue will vary with amount.
English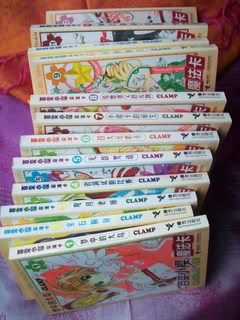 Cardcaptor Sakura, complete set Fairly good condition, some wear. I got these from a friend ages ago since Tokyopop's versions were bootleg quality. I was unsure if they were a bootleg originally, but after looking up the publishing company I'm fairly certain they're legit. I found an English article on the company, Jieli publishing, which convinces me. They're also good quality, unlike most boots, especially those from around 2000/2001 before printers got really good and cheap. If you have any information to suggest that these may be boots anyway, please leave a comment and I will remove them.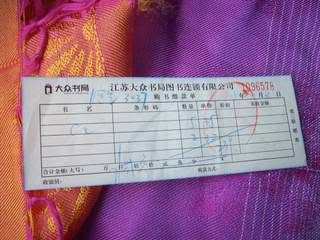 Super Junior M
This came in shrink wrap originally, but I took it off to try it. Everything the cd came with is still there. There are slight scratches on the red cover text due to travelling with me back from China, but they are hardly noticeable. I've included a photograph of the receipt to show that I bought it from a legitimate store. Details on the receipt, and the booklets/cds are in the photobucket folder. You can tell from the cases that they are released by SM media- this is a legitimate Korean company, NOT the SM of bootlegging fame. Proof here.
Chinese
15$, 30$/all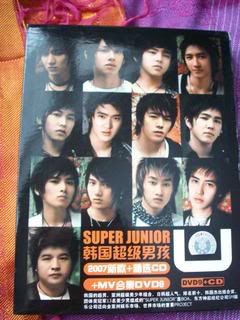 Super Junior U
The discs in this case fell out on my trip home. They're slightly scratched on the surface but they do work.
I can ship the discs along with the case in temporary disc holders if this is preferential. Pictures of the discs are in my photobucket album.
Korean
13$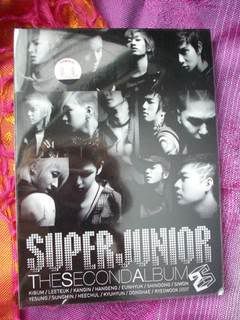 Super Junior: The Second Album
15$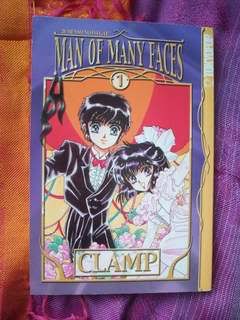 Man of Many Faces 1 Good condition.
English.
4$



Clamp School Detectives 1 and 2Mini-posters
still attached. Coffee stain on corner of #1, check photos for detail.
English
2$ for #1
4$ for #2 (
5$ for Complete series (#1 and #2)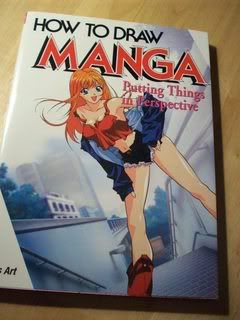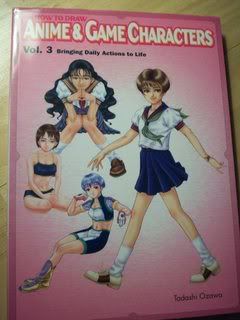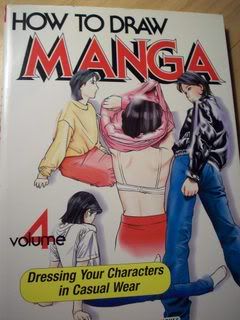 How to Draw Manga
Someone bought these for me. I don't want them, but they are in mint condition and should go to a good home.
English
8$ each or all 3 for 20$



Sailor Moon Super S 2 Fair Quality.
English
8$



Sailor Moon 7 - French Edition Fair Quality.
French
8$
Ordering
Paypal non-CC only. Concealed cash is an option, however, it is at your own risk and I prefer Paypal. You can contact me further at onlyyesterday[at]hotmail.com. Shipping is case by case depending on your location, but the average small package is between 5-8$ CAN. My ebay account - buyer only.

Again, please feel free to make offers, and all prices are in Canadian. US$ is about apx. 80% right now.