Some quite rare
Youka Nitta Promotional Post cards
are now on
Ebay
!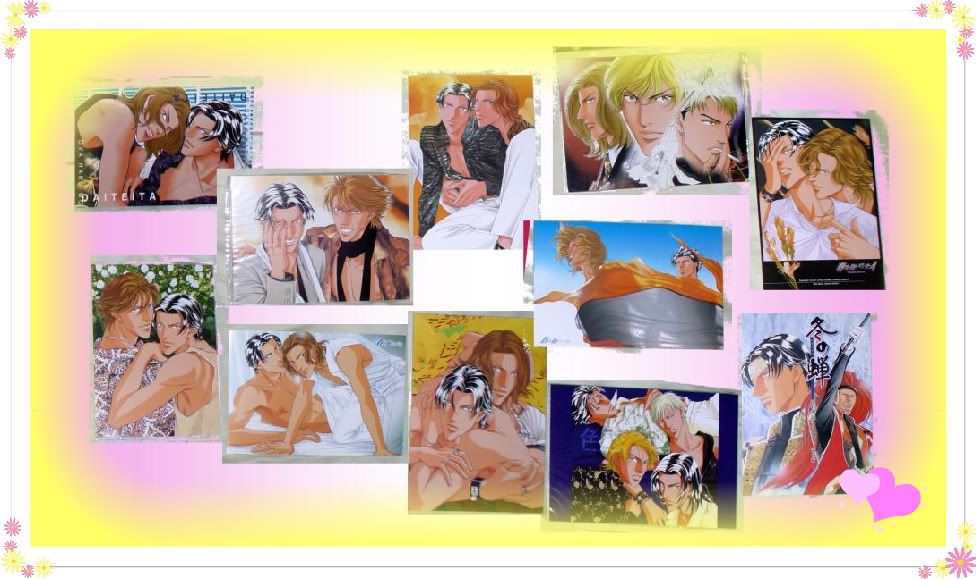 Click on pic to go directly to listings - more still to be put up! Just 2 days to go for some.
My latest updates section has more Youka Nitta and Ayano Yamane post cards in my
latest updates section
.
I also specialise in many other Yaoi, Shoujo and Shounen official promos and merchandise.
From series such as Vampire Knight, Kyo Kara Maoh!, Bleach, Gintama, Saiyuki, Nabari no ou, Sailor Moon, Evangelion, Death Note, CLAMP series, Gundam series, Rurouni Kenshin and many more...
Feel free to check out my direct sales
@ my journal