I want to sell these very cute sechuna long hoody shirt with black undershirt and bow. They are brandnew and just arrived a few days ago, but they are just too cute for wearing to university lol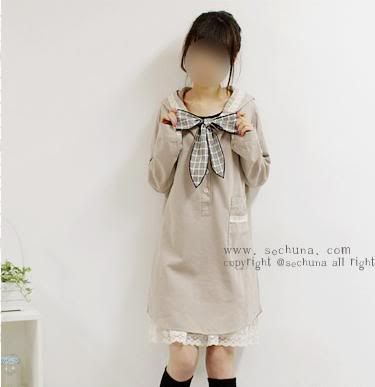 So cute long hooded shirt with undershirt and bow!!!
:
I'd sell them in a set for 40 euro or 50 USD plus shipping ( I'll look that up, when someone is really interested.
I ship from Germany. Thanks for looking^^