ALL ITEMS NEW AND SEALED

I have multiples of almost every item ^_^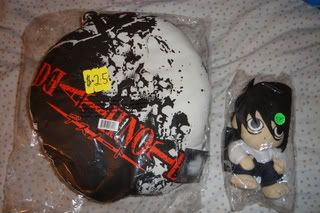 DEATH NOTE APPLE PILLOW $25
DEATH NOTE L PLUSH $20
DEATH NOTE CROSS & RYUK CHARM METAL KEYCHAIN
DEATH NOTE L PATCH
DEATH NOTE L SD PVC KEYCHAIN
DEATH NOTE L SYMBOL LIGHT KEYCHAIN
DEATH NOTE L SYMBOL METAL KEYCHAIN
DEATH NOTE LIGHT & RYUK METAL PIN SET
DEATH NOTE MISA SD METAL KEYCHAIN
DEATH NOTE PLAYING CARDS
DEATH NOTE RULE TOWEL
DEATH NOTE SD ART COLLECTION MAGNET
FRUITS BASKET TOHRU PIN
FRUITS BASKET TOHRU SHIGURA PIN
FRUITS BASKET TOHRU WINTER PIN
FRUITS BASTER TOHRU KAGURA PIN
FULLMETAL ALCHEMIST ED&AL PATCH
HARUHI SUZUMIYA SOS PVC KEYCHAIN
HARUHI-ISM PVC KEYCHAIN HARUHI HARUHISM PATCH
HELLO KITTY BRUSH BODY
HELLO KITTY BRUSH HEAD
HELLO KITTY PEN 30TH
HELLO KITTY POCKY
HELLO KITTY PURSE
HELLO KITTY SMALL TOYS 3 left
INUYASHA EARS
INUYASHA PIN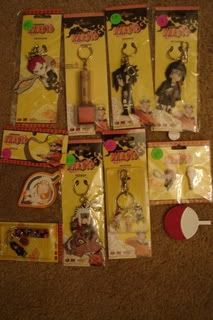 NARUTO GAARA PVC SD KEY CHAIN $5
NARUTO ITACHI CELL PHONE CHARM $8
NARUTO ITACHI PVC KEYCHAIN $5
NARUTO JIRAIYA PVC KEYCHAIN $5
NARUTO KAKASHI 2" 3D SUPER DEFORM KEY CHAIN $5 NARUTO LEAF VILLAGE PATCH $5 NARUTO SASUKE (SIDE POSE) PVC KEY CHAIN $5 NARUTO STAMP KEY CHAIN $8
NARUTO Uchiha cosplay patch $7 NARUTO NARUTO GAARA LEE METAL KEYCHAIN $7NARUTO AND GAARA PINS $6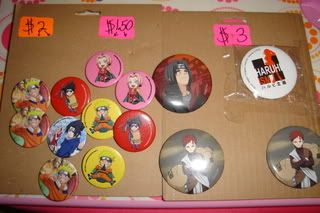 NARUTO ITACHI BUTTON $3
NARUTO BUTTONS NARUTO SASUKE SAKURA 1.50 each
NARUTO GAARA BUTTON $3
NARUTO NARUTO BUTTON $2
NARUTO SASUKE BUTTON $2
HARUHI ISM BUTTON $3

NARUTO GAARA PLUSH$20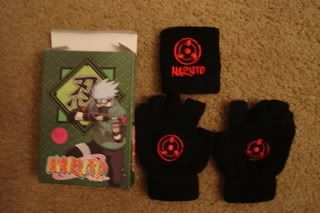 NARUTO KAKASHI SET ARMBAND AND GLOVES $20




NARUTO NARUTO PLUSH
NARUTO NEJI PATCH SD
NARUTO NEJI PVC KEY CHAIN
NARUTO PIN
NARUTO SASUKE PIN
NARUTO SASULE SAKURA PIN
NARUTO SD KEYCHAIN IRUKA
NARUTO SD KEYCHAIN KAKASHI
NARUTO SD KEYCHAIN NARUTO
NARUTO SD KEYCHAIN ZABUZA

NEWTYPE SEP 2007
PATCH GAARA
PATCH SASUKE UCHIHA

POKEMON PLUSLE PLUSHIE
POSTER GUNDAM WING
RANDOM PHONEBOOK MANGA GIRL COVER
SAILOR MOON CEL
STICKERS HIRAGANA
STICKERS WII PLAY
SUPER MARIO GALAXY LE COIN
TOTAL ENGLIGH LEARN ENGLISH THROUGH JAPANESE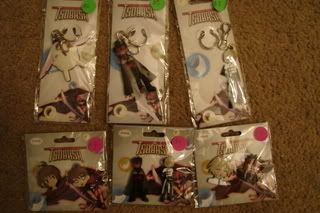 TSUBASA MOKONA PVC KEYCHAIN $5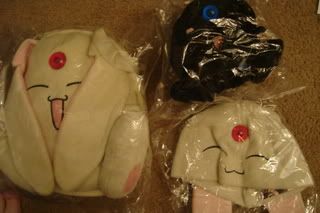 TSUBASA MOKONA FLEECE CAP $20
TSUBASA MOKONA BACKPACK $45
XXX HOLIC BLACK MOKONA PLUSH $15

TSUBASA MAGNET $7 per sheet

TWIN STARS KEYCHAIN/CAP

Video Games
HARVEST MOON WONDERFUL LIFE GC
KARAOKE REVOLUTION XBOX
RAINBOW LOCKDOWN PS2
RAVE MASTER CUBE
SHADOW MADNESS PS
STRAWBERRY SHORTCAKE GBA
TIME CRISIS PS
TOMB RAIDER LEGEN XBOX
TOP SHOP
TRUE CRIME STREETS OF LA PS2
TWISTED METAL 4 PS
UNLIMITED SAGA PS2


VIRTUA FIGHTER GAME GUIDE

YEN COINS
YEN FAKE CUTE
YEN MONEY PACKS
YEN MONEY PACKS SMALL
YU-GI-OH CARDS SE
ZELDA LE CEL ART PHANTOM HOURGLASS


Manga for sale:
All manga in great condition and $5 each shipped unless otherwise noted ^_^

Alichino Vol.1
Cain Saga vol.1
Confidential Confessions Vol. 1-3 (the covers on these are a bit worn)
Soujo Beat sample summer 2007
Guardian Angel Getten Vol.1
Utena Vol. 1 ($6 because this one is the bigger size)
Vol. 2-5 $5 each normal size
Utena Adolescence of Utena
Aquarium
Kare Kano Vol. 1-10 and 17
diabolo vol.1
CAIN VOL.1
CHOBITS VOL.1-8 COMPLETE
CRAZY LOVE STORY VOL.1
FULL MOON VOL.1
FULL MOON VOL.4
GUNSLINGER GIRL VOL. 1
HOUSHIN ENGI VOL.6
KORO KORO
MAHOROMATIC VOL.1
PEACH GIRL SAE'S STORY
PEPPERMINT VOL.1
PITA-TEN VOL.1
RANMA 1/2 VOL.34
SHOJO BEAT JAN 2008
MANGA TECHNIQUES
VIDEO GIRL AI VOL.9-14


WEEKLY JUMP 2005
YUGIOH VOL.1
YUGIOH VOL.2
Yoki Koto Kiku
The Wallflower Vol.1

Pokemon Comics Electric Pikachu Boogaloo 1-4

SONIC X PLAYING CARDS
DEATH NOTE RULE TOWEL
SONIC X PVC KEY CHAIN
SONIC X KNUCKLES PVC KEY CHAIN
SONIC X TAILS PVC KEY CHAIN
SONIC SHADOW PVC KEY CHAIN
RUROUNI KENSHIN GROUP METAL KEY CHAIN
PUZZLE FIGHTER CHUN LI PVC KEY CHAIN
PUZZLE FIGHTER SAKURA PVC KEY CHAIN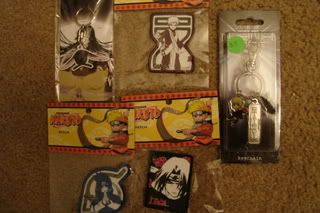 XXX HOLIC MOKONA PVC KEYCHAIN$5
NARUTO SASUKE LEAF VILLAGE PATCH $5
NARUTO GAARA SAND VILLAGE PATCH $5
NARUTO ITACHI PATCH $5DEATH NOTE MISA & KIRA METAL PIN SET $8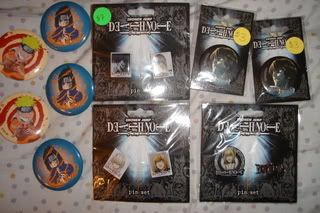 DEATH NOTE LIGHT & RYUK METAL PIN SET $7
DEATH NOTE NEAR & MELLO PIN SET $8DEATH NOTE LIGHT BUTTON $2
NARUTO NARUTO BUTTON $2
NARUTO SASUKE BUTTON $2

MOON PHASE BLACK HEADBAND
DEATH NOTE LIGHT SD CELL PHONE CHARM
DEATH NOTE L SD CELL PHONE CHARM
DEATH NOTE LIGHT+L MUG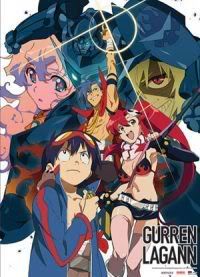 GURREN LAGANN GROUP WALL SCROLL $17



Hi! For those of you who like Itasho erasers...

Remember all itasho erasers are very good quality and each color can come apart. So you can use them and play with them or collect them :) I keep my green tea one around all the time hehe.

Itasho Erasers $2 each shipped
They are all about an inch to an inch and a half tall

I still have some of this series the Japanese Food
Except for the pancakes (kids at cons love them lol) I have a few of all the others left.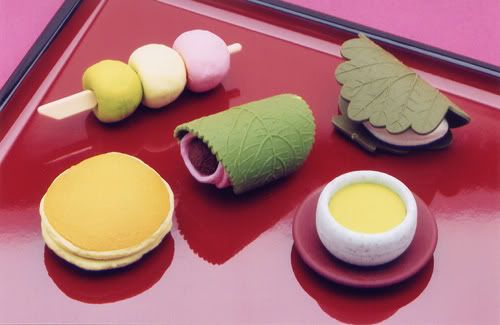 American Food aka Mc Donalds lol
Fries




Hamburger (I love how all the pieces come apart I find this one to be really fun.)




Shakes
Strawberry




Bannana





Instant Ramen
You can open each pack and take the ramen out of them =)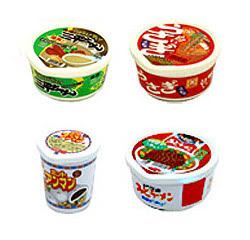 Sanrio Items
ChibiMaru Notebook Med size $7 shipped. It has a cool plastic cover and has the cute puppy on every page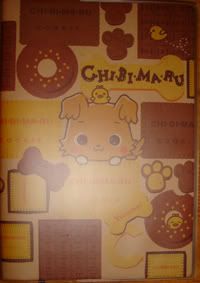 Hello Kitty Snap Bracelet $6 shipped
It has a cute plush of hello kitty on the top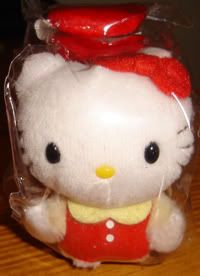 Pandapple sticker packs 3 left $3.50 each shipped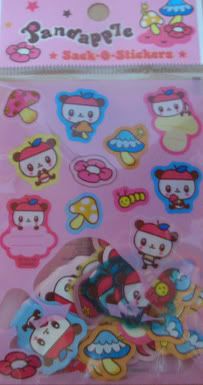 Kamio
I have 3 of these Exchange journals left $5 each shipped
Each page has a different activity ytou can do and cute pictures, of course everything is in Japanese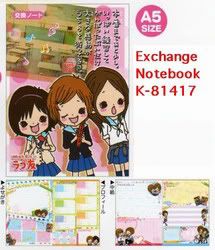 I have two Happiness Story Small Memos $3.50 shipped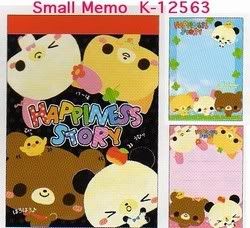 and a few of the Boo Boo Town stickers $3.50 shipped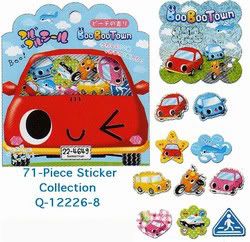 Yugioh Cards
All 1st Limited Edition in mint condition from Shonen Jump Magazine available when you bought the magazine.

Sparks
Dissolverock
Fireyarou
Red Eyes B. Dragon JMP-002
Amazoness Chain Master SP1-EN002
Blue-Eyes Ultimate Dragon JMP-EN005
ArchFiend of Gilfer JMP-EN003



A ton of Sailor Moon Items Here http://smg.photobucket.com/albums/v480/mysticeden/Sailor%20Moon%20Album/
Including Comics, Collector Cards and more!



Just ask for pics that arent up yet and prices for whatever you are interested in.

For more items check out
mystic_anime