I'm a food miniatures collector, I can't help myself haha so I have a good collection of food miniatures. Selling off a few today! Feel free to make me an offer! I'll consider any. If your looking for something specific, lmk and I might have it!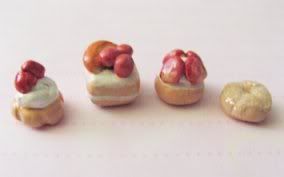 Sweet shop miniatures. Four dessert set.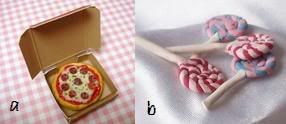 a. Tasty pizza(will not come with the box, sorry)
b. Set of four lolipops. I have diff colors.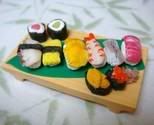 Yummy sushi platter set(will not come with the platter)

Christmas cookie set! These are adorable, love them. I have two sets haha.
I'd love to sell all for a cheap price.. I just need to lighten my collection a bit. Specially things I have doubles of.
I accept paypal, cc and money orders. I will ship worldwide if you cover all shipping costs.
Please lmk if you have any questions!