Selling a few English manga and a Saiyuki anime official fanbook, also a few anime VHS, and a pencil box.
As far as payment goes, I'll accept Paypal, personal checks, money orders, or well-concealed cash, at your own risk.
I'm located in California, and will be shipping things via media mail; if you'd prefer some other kind of shipping, let me know. I am willing to ship internationally, probably via priority mail flat rate envelopes/boxes.
The condition of the books is noted with each one. In general, most of them have slight yellowing around the very edges of the pages from age (as demonstrated in
this photo
), but you can't really see it when looking at the full pages.
I'm happy to take pictures of pages, if so requested.
(Sorry that the pictures aren't the best...)
Happy Hustle High vol. 1 by Rie Takada (excellent condition): $4
Kizuna: Bonds of Love vol. 1 by Kazuma Kodaka (has a slight stain on the first page, as seen
here
):
$6
$4
Category: Freaks vol. 1 by Gokurakuin Sakurako (excellent condition):
Traded!
Hot Gimmick vol. 10-11 by Miki Aihara (both in excellent condition) $4 each.
vol. 12 sold!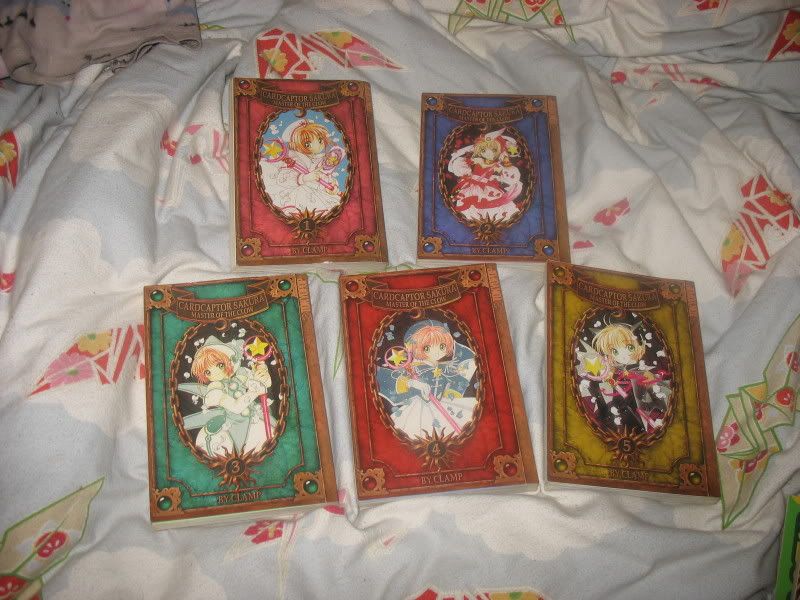 Cardcaptor Sakura: Master of the Clow vol. 1-5 by CLAMP (vol. 1 has some slight water damage, vol. 2-5 include tear-out color Clow cards, and vol. 4 has a small fold in the corner of the cover): vol. 1 is $3, 2-3 and 5 are $4 each, 4 is $3.50.
All five volumes for $15.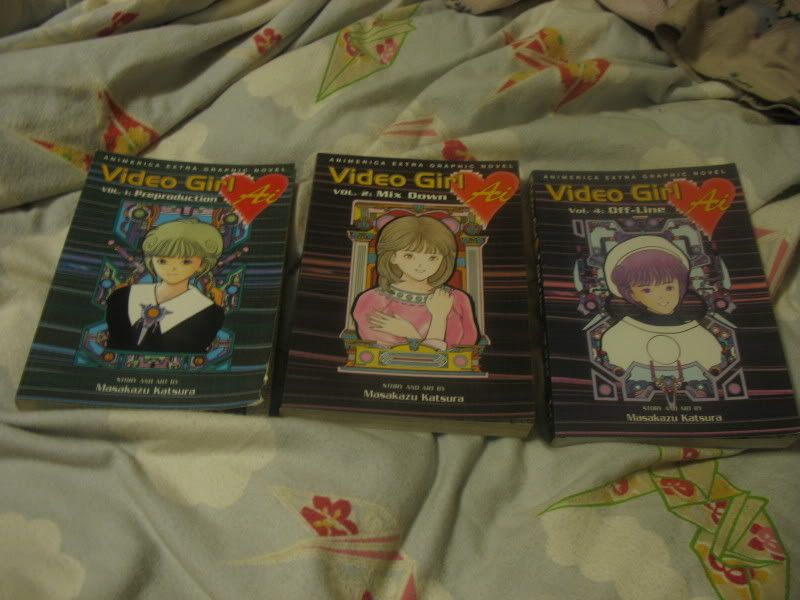 Video Girl Ai vol. 1-2, 4 by Masakazu Katsura (vol. 2 and 4 are in excellent condition, the corner of vol. 1's cover was slightly munched by my guinea pig): vol. 2, 4 are $4 each, vol. 1 is $3.
$10 for all three.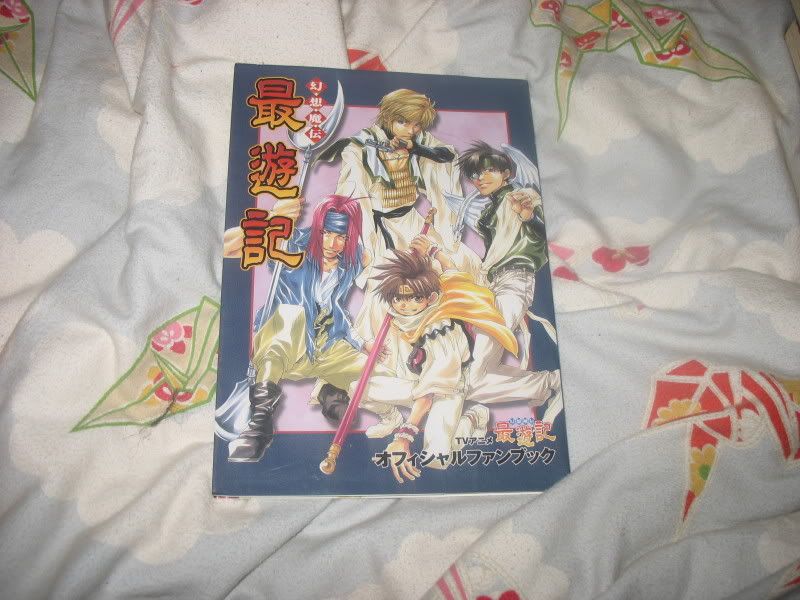 Saiyuki TV Anime Official Fan Book (Japanese text): 94 pages, about half color, half black & white. Includes character profiles and designs, episode guide, interview with the main voice actors and original author, and more. Slip cover shows slight shelf wear, but otherwise in excellent condition. Very nifty. $10.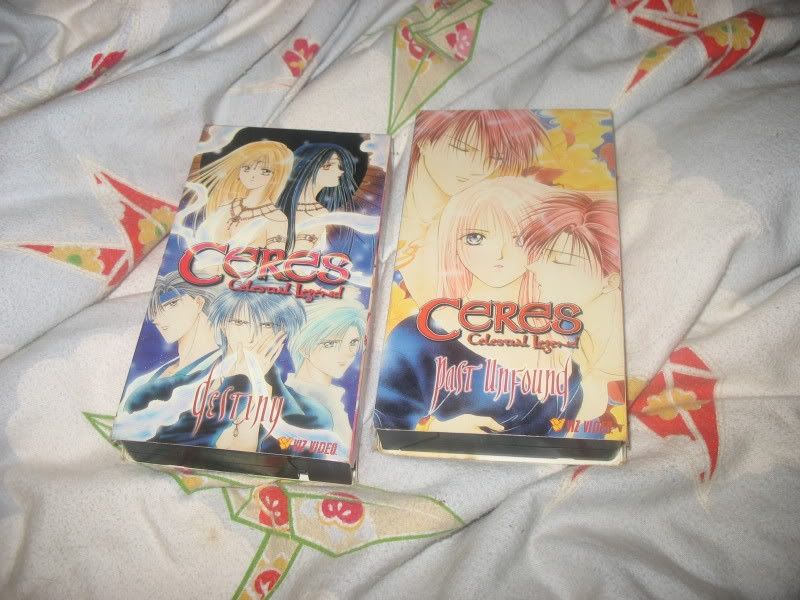 Ceres: Celestial Legend dubbed VHS 1-2: $3 each, or both for $5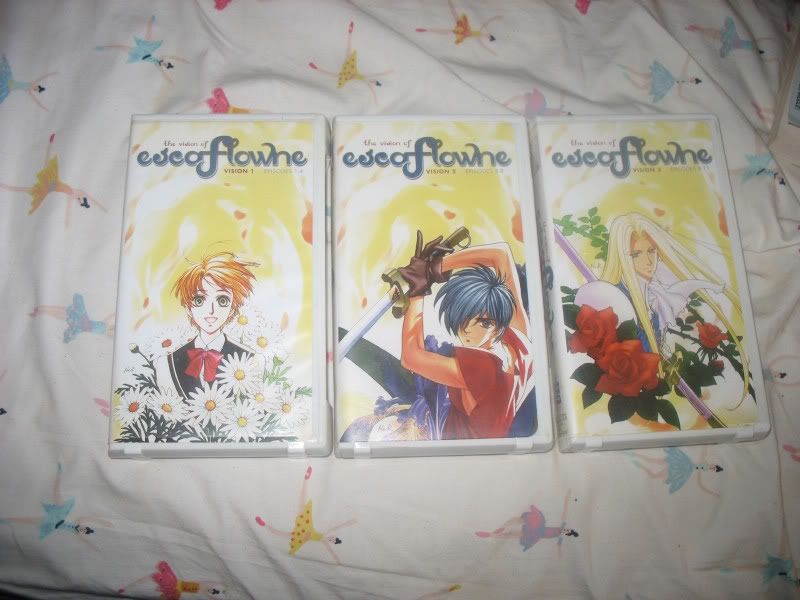 The Vision of Escaflowne subtitled VHS 1-3: $4 each, or all three for $10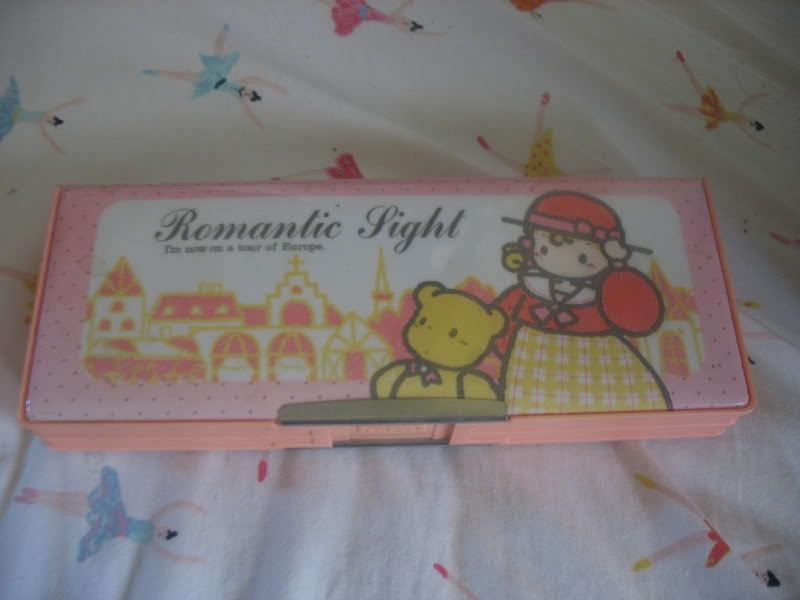 "Romantic Light" pencil box (inside views
here
and
here
): $4
Thanks for looking!