Hi, I have for auction two Dir en grey items.
Dir en grey Marrow of the Bone signed by Shinya, Toshiya, and Die.
Second is Kaoru's guitar pic autographed by him.
Large Pictures are behind the cut.



Payment: I take paypal only. Paypal fees will be added please be aware. I ship from CA.
Shipping: I ship Priority Mail only.
Feedback: I have feedback at loligothdbs.com under my lj

Marrow of the Bone Autographed by Shinya Toshiya and Die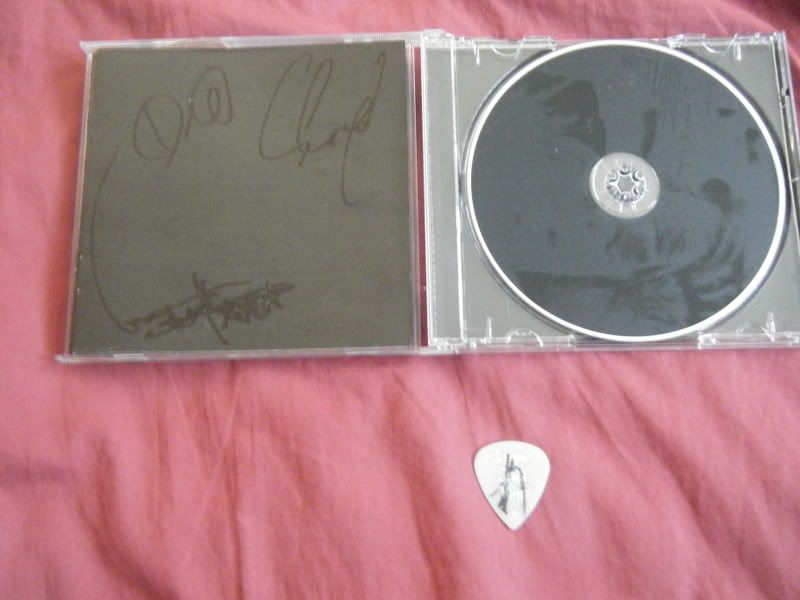 Starting Bid: $35
Current bid

Kaoru autographed guitar pic



i11.photobucket.com/albums/a163/KamisButterfly/aliciaspics048.jpg Pic of the other side


SOLD Thanks

Both items were signed at a live when I was lucky enough to have the chance to meet them in 2007. Any questions or anything don't hesitate to ask. Auction will end one week from today. Auction over Thanks.
Thanks for looking.