Asian Clothes Sale! Please check them out. I'm lowering the price from my original post (on my site) for this week til Friday. If replied after Friday, it will be back to the original price listed in
larukunohyde.








Putumayo Short Sleeve Hoodie Size Small $50 USD
Like new but has been worn because it's so damn cute!!! It's a bright pink and black with their logo and cat on the back. It's definitely unique and cute. I love it very much.



Pucca Size XS Hoodie $20 USD
This is a good conditioned long sleeve black hoodie I bought a few years ago. It is very cute. =)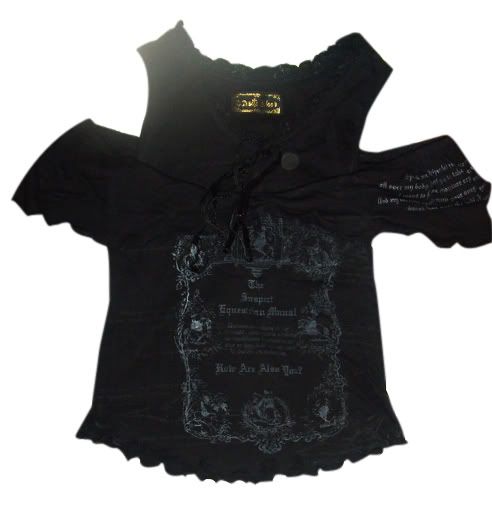 h.Naoto Blood XS-Small Cutsew with attachable mesh sleeves $55 USD
This is a like new top I only used to try. It is very unique with the lettering, ruffle sleeve/shoulder fabric and the attachable sleeves. (not shown) Strechy cotton.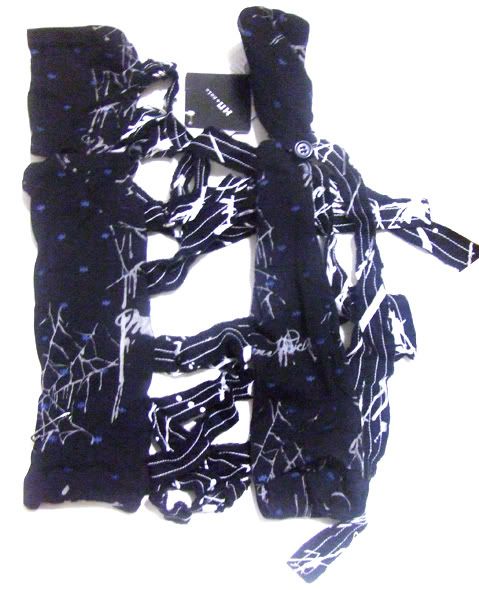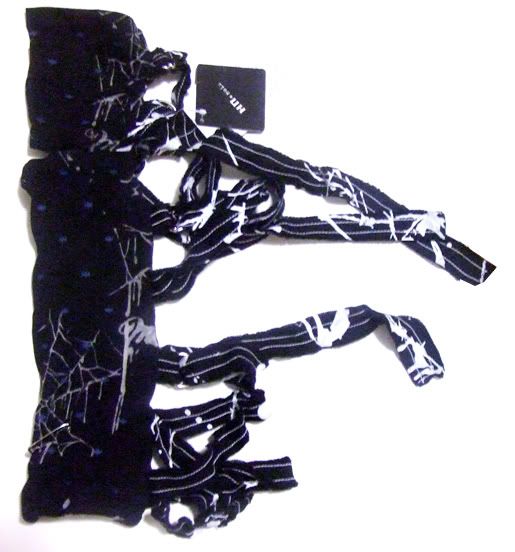 New with tags. Original S-inc design. The design is of white splat, webs and blue bats. Has lots of straps and can be worn differently. $55 USD



Back


Front


EXCLUSIVE!!!
Selling my h.NAOTO S-inc for plus size wrap skirt! Out of stock and hard to find! NEW WITH TAGS!!!! It is no longer my style so I never wore it. I'm hoping for someone who will appreciate it more to have it and wear it well. It can fit to almost anyone because it's a WRAP... you can wear it alone or with pants underneath. $75



Cute HK XS Mini Skirt Floral print BRAND NEW without tags $20 USD
BRAND NEW WOT. It is too small and short for me. o_o However it looks really really cute.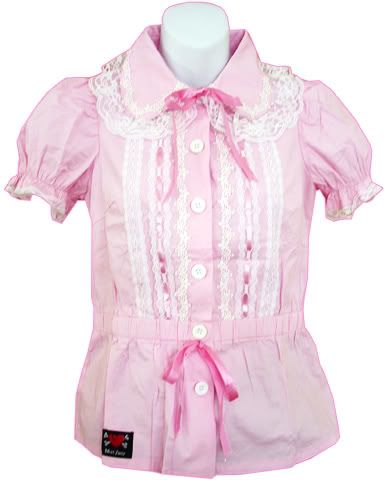 Pink MARJOUR Sweet Lolita Top NEW WITH TAGS! ~ $70
Free size, new with tags. Only tried out to see how it fits and it fits many sizes. (Small~Medium) It comes with detachable long sleeves. Very cute and elegant. Should be matched with a beautiful skirt. By MARJOUR.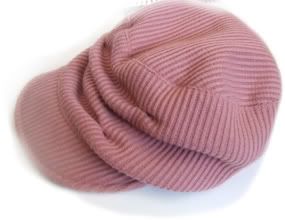 Pink Scrunchy Hat ~ $15
Cute and warm. Like new!




Authentic h.NAOTO PLUS bag Made in Japan $70
This is a like new conditioned h.NAOTO plus bag from Japan. It has no mess ups but has been used because it's so awesome. This is an older season bag and it fits all ranges of sizes since it has an adjustable belt. It has several pockets, blue lining, and cool pattern. The material is like a faux denim. There is chains too which makes this a very special "butt" pack. Should be used on the hips for your behind not on the front like a fanny pack. haha... ;P



Authentic ANNA SUI Wallet Made in JAPAN $70
This is a good conditioned Anna Sui wallet. It has no mess ups but has been used previously. Retail price is around $200. This is an older season wallet. It has a few compartments for IDs, cards... and a coin wallet. Can hold a lot! Very cute tan color with nice design.



Authentic SUPER LOVERS Like NEW Tote $35
Authentic Super Lovers bag made in Japan. It has been used but there is no mess ups. It is pretty large and can hold many things from large binders and possibly a small laptop. There is two little inside pockets to hold cell phones, card, etc. And a zipper pocket on the side that can hold make ups, pens, etc.



Authentic San X Hand Bag NEW $20
Authentic from Japan. Comes with two zippered openings. One is the main compartment which has a cell phone compartment. The second zipper opening is in the front and can hold cards, ids, money, etc. There is also a little pocket in the front as seen in the picture. It is made of denim like material with pink zippers. Very unique and plain adorable. The straps are made of metal chains. Rare and hard to find as this is an older season.


I accept paypal and money order. Shipping for each item is $7 all over the US. I ship outside of the US too, but the shipping will be higher. My feedback can be found on my site
larukunohyde

For further questions or if you would like to directly buy, please send all emails to aznsandwich@yahoo.com (do not send money until confirmed!!! be smart. thank you)