- All prices are in USD.
- All items are shipped from Australia. I will ship after the money has been transferred to my bank account unless something else is arranged.
- PayPal only. Please let me know if you want to use CC-PayPal, so I can invoice you from my mother's account. Fees are also to be covered by the buyer.
- Shipping is not included in prices unless stated, let me know what country you are in and I can give you an estimate.
- No holds, items will go to whoever can pay first (within reason, I don't mind waiting a few hours for a payment).
- If multiple people are interested in an item, I will be inclined to sell to whoever offers the highest amount.
- Feel free to make offers if you think something is priced too high.
- All measurements are amateur.

I have positive feedback on loligothdbs.com under my LJ username (:

Angelic Pretty Sax OP - $75 OBO

36" bust, 30" waist. Sax corduroy. There is a zipper at the back, so the buttons at the front are non-functional (so no gaping). I've never worn this, and I'm unsure how many times it's been worn by the previous owner, but it's in good condition. There is some slight yellowing on the inside of the collar. One of AP's older pieces.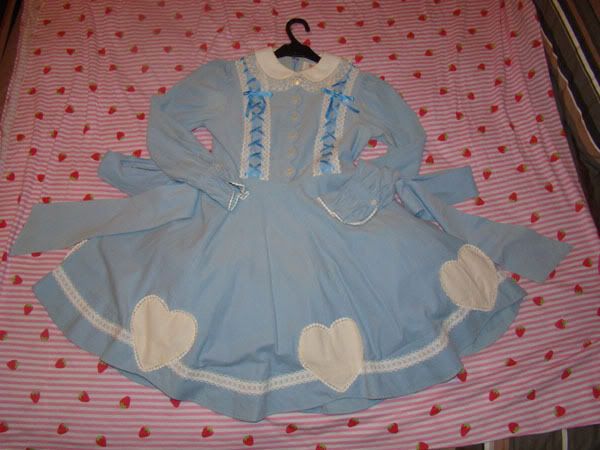 Baby BlackxWhite cutsew - $60 OBO

I'm not entirely sure if I want to sell this or not, but considering I've had this for over half a year and only worn it twice, it might be worth making the room in my closet. Bust 40" max, waist 38" max, although it would fit smaller sizes just fine. In good condition, no stains or rips.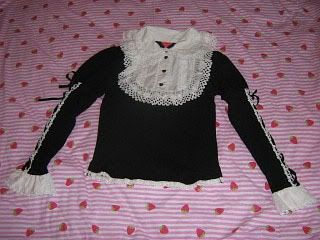 Baby Heart Buckle Shoes - offer

I bought these off another seller a long time ago and I only wore them once. They have been worn a lot by previous owners, though, but still have a lot of life left in them. I don't remember what size the last owner said they were, but inside they measure 23.5cm so they would either be M or L. At the back of one of the shoes, there is an odd dark stain, when they arrived to me it was already there so I'm not sure what it is, but it would be advisable to wear socks with them. I figured I'd offer them up here in case anyone was interested, since I never wear these. I'll consider any offer since I just want to get rid of these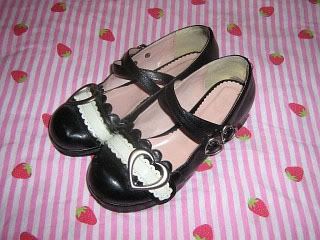 Stain, soles, side

I'm off to work, but I will be back tonight, so if anyone has any questions I will answer them then (: