Purchasing
★I have feedback here at
loligoth_dbs.
★I take Paypal only. Fees may apply.
★All items come from a pet free, smoke free environment.
★I will consider international buyers, but please be aware of the changes in shipping price for those overseas.

Deorart Armband
★Item can be seen here on the Deorart website.
★Tried on once.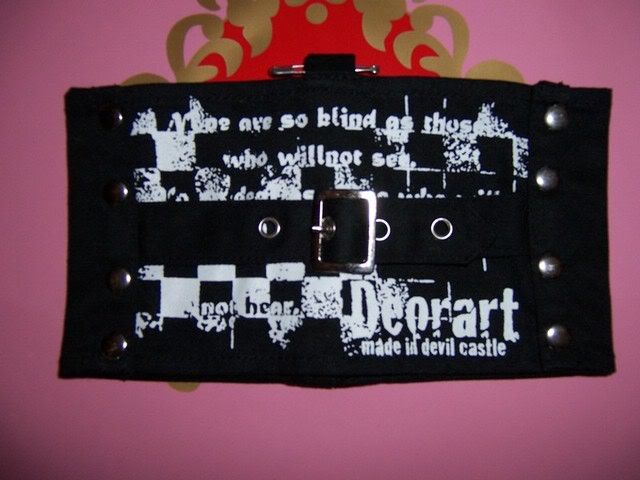 Starting price is $10 + $5 shipping in the US.
Or buy it through Direct Sale for $18 + $5 shipping in the US.
Current high bidder:


Just comment with your bid or if you wish to purchase through the set Direct Sale price. I'll update this post with the current high bidder.

Ending time is May 15th, 11 PM EST.