* Discount applied PRIOR to shipping total.
For more info, please see the
FAQ page.


INSANE PRICES RANGING FROM $1USD TO $4USD!

Some are in English and some are in Japanese!
Mint condition unless otherwise stated!

If interested, please click on the images to comment.

Shoujo & Shounen manga: ALL IN ENGLISH


Tsubasa: Reservoir Chronicle vol 1
XXXholic vol 1
$4 USD TOTAL!!
$2.75 USD EACH!




English Manga 4-pack
All are in good - mint condition.
Manga included are as follows:
Under the Glass Moon vol 1 & 2 Ko Ya-Seong
Princess Ai vol 1 by Misaho Kujiradou, Courtney Love and D. J. Milky
Paradise Kiss (original limited edition cover) vol 5 by Ai Yazawa
$14 USD TOTAL!!
$4 USD EACH!!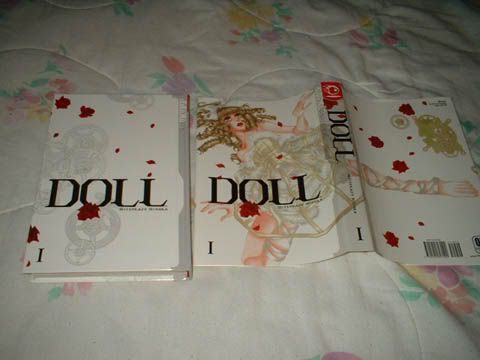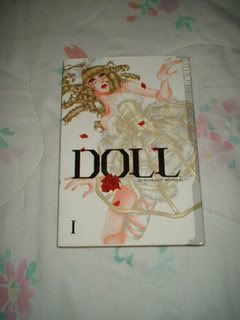 Doll (manga) by Mitsukazu Mihara
Limited Edition Hardcover

Englis

h version.
The book sleeve is a bit damaged but the actual book itself is MINT CONDITION!
$4.50 USD




Juvenile Orion vol 1
Hana-Kimi vol 1
Seven of Seven vol 2
Until the Full Moon vol 1
$10 USD TOTAL!!
$3 USD EACH!!



Les Bijoux vol 1-4
$10 USD TOTAL!!
$3 USD EACH!!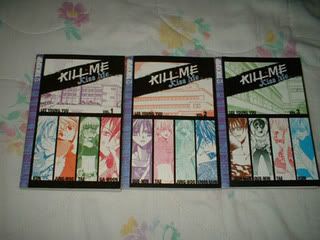 Kill Me, Kiss Me vol 1-3
$6 USD TOTAL!!
$3 USD EACH!!


Shounen ai Manga: ALL IN JAPANESE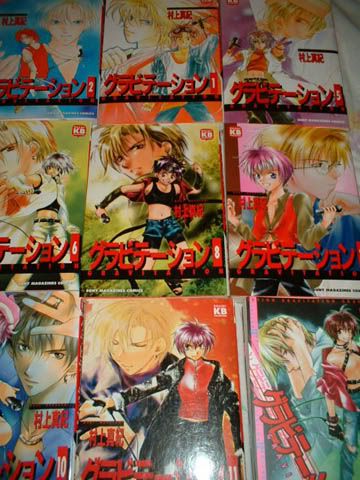 Gravitation: SELECT VOLUMES ONLY!
Mint condition!
$1 USD EACH!!




Yami no Matsuei Vol 1-11
MINT CONDITION!
$30 USD TOTAL!!
$3 USD EACH!!


Yaoi Manga: ALL IN JAPANESE


Chi-Ran manga
A collection of manga by the hardcore artist Chi-Ran.
MINT CONDITION!
$50 USD TOTAL!!
$5 USD EACH!!




For any questions, please refer to the FAQ page.