I've got tons of Manga for sale. All (except one title) is in English.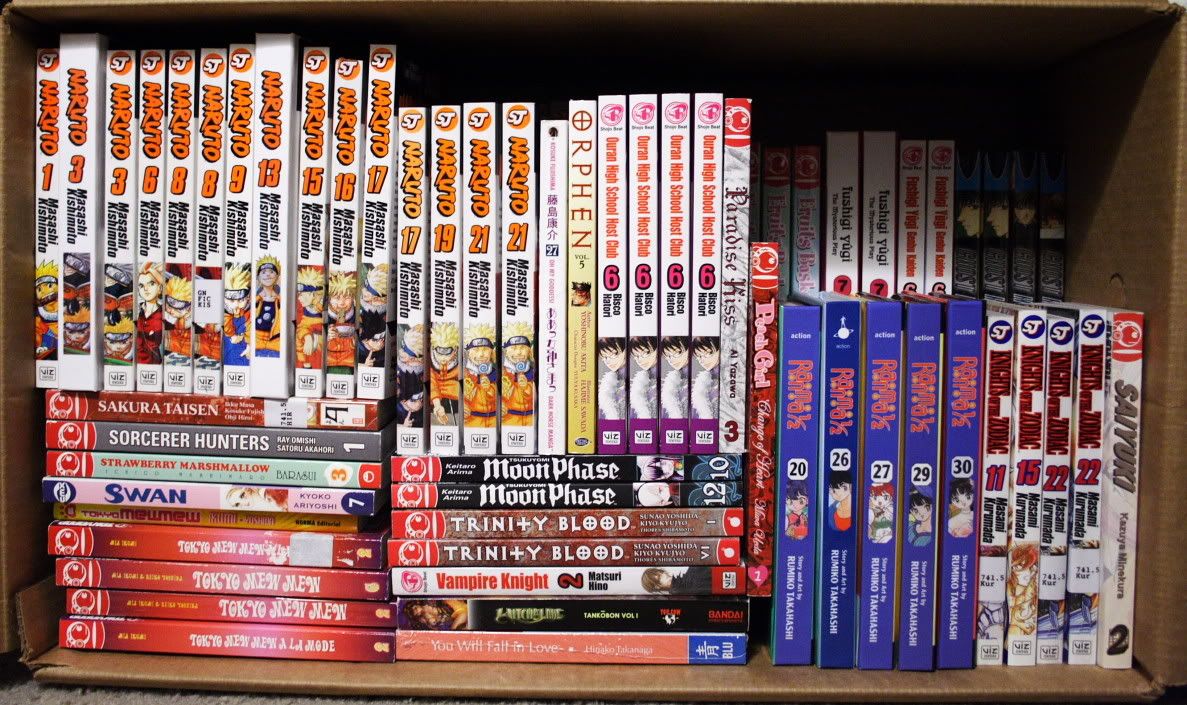 Bleach, Naruto, Fruits Basket, Fushigi Yuugi, Mermaid Melody, Saint Seiya,
Ranma 1/2, Tokyo Mew Mew, Ghost Hunt, Trinity Blood, Case Closed,
Kamikaze Kaito Jeanne, Yaoi... Lots of stuff, and something for everyone! I also have two SM artbooks listed at the top that I'm taking offers on.

I still have some Star Wars, Science Fiction, and Fantasy novels listed here.

Trading Cards for Sailor Moon and Magic Knight Rayearth.

Other Anime related stuff Dvds, pencil boards, postcards, ect...