I'm selling the following manga (English language) for $5 shipped within the United States. Please inquire for shipping rates if you're outside the US. PayPal only.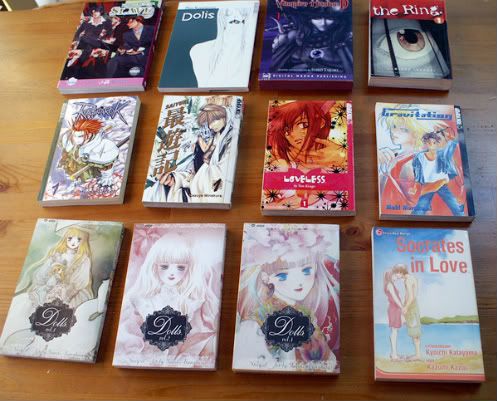 I'll Be Your Slave (shonen-ai)
Dolis
Vampire Hunter D 1
The Ring 1
Ragnarok 1
Saiyuki 1
Loveless 1
Gravitation 1
Dolls 1
Dolls 2
Dolls 4
Socrates in Love


Leave a comment here if you have any questions.
Thanks!