I'm am selling tons of things from my anime collection, of which include:

-DVDs
-Games
-Mangas
-Posters
-Figures
-Plushies
-Doujinshis
-And more!

From series such as Naruto, Death Note, FFVII, Inuyusha, Fruits Basket, Haruhi Suzumiya, Digimon, and more!

Prices are negoticable and prices may also be combined.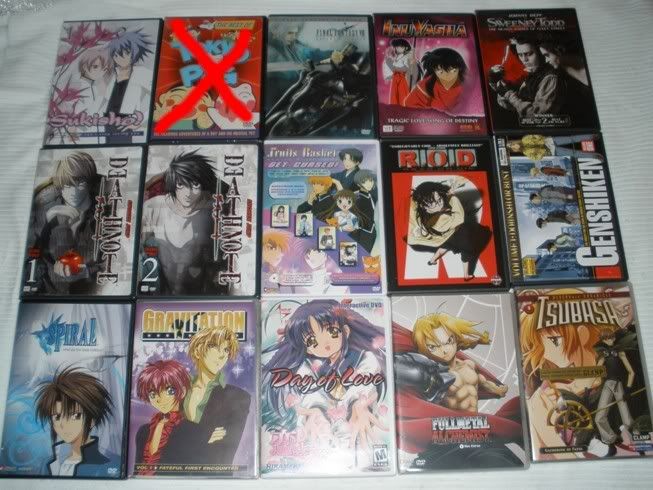 DVDs: $5 each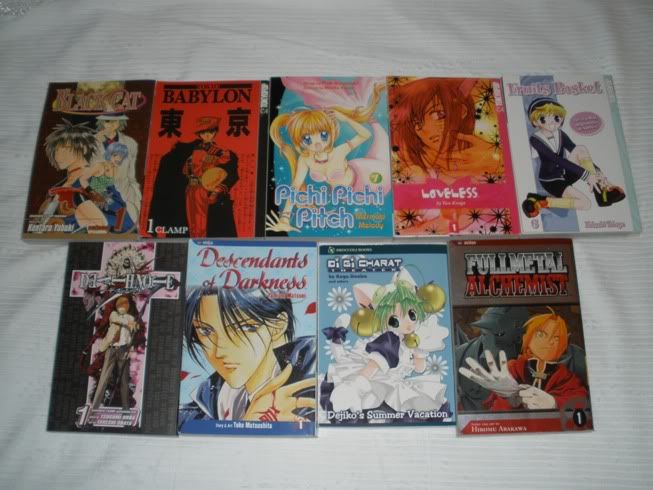 Mangas: $3-5 each




Games: $10 or Best Offer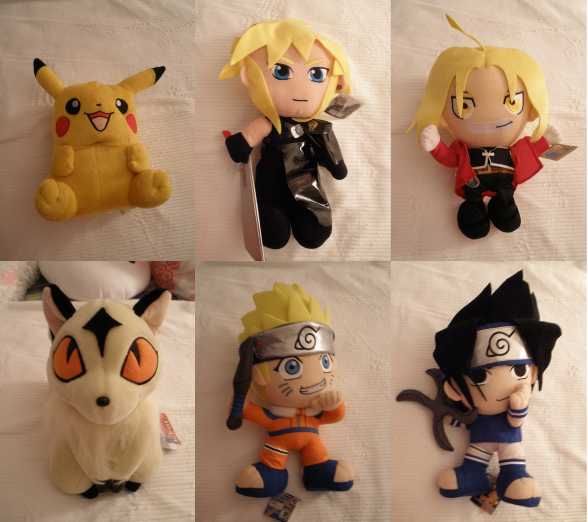 Plushies: $5 each, Kirara $10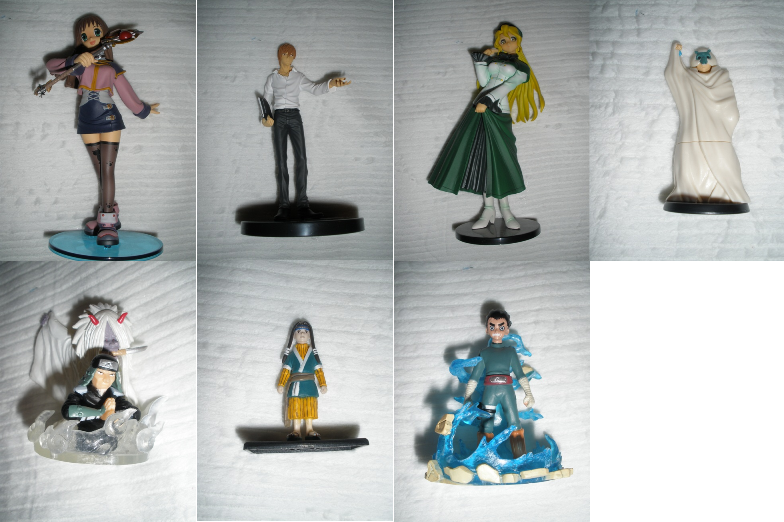 Figures: Star Ocean girl & ROD girl $10, rest $2 each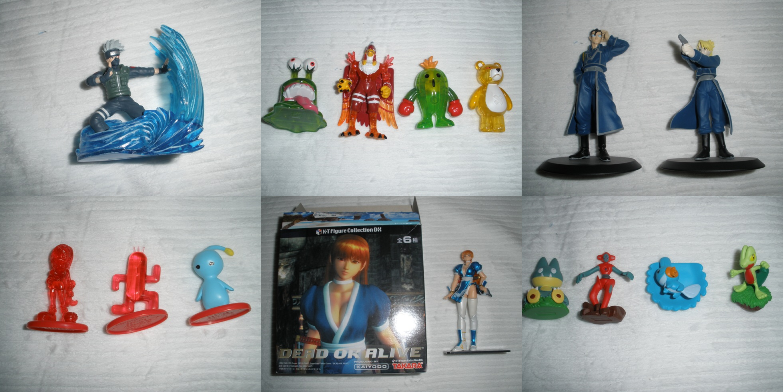 Figures: $2 each/ some can be cheaper if combined

I have duplicates of some of the pokemon figures.




Edit: My previous posters are not allowed in this community. If you are still interested in them, please see my own journal entry. Thank you.

Poster: $2




Digimon Doujinshi: $10 each





Mis.: $2 each




Keychain: $2




Cards: $2 for all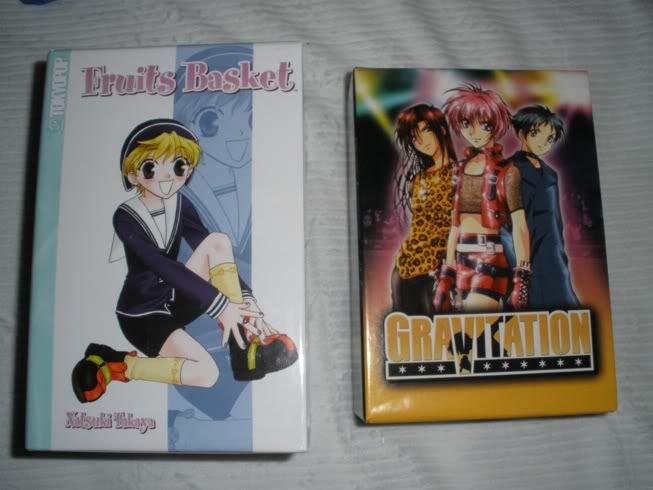 Manga/DVD box holders: $3 each




Plush: $2
Bag: $5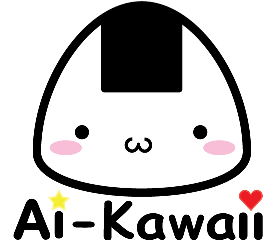 Check out my Etsy Shop at lilmoon.etsy.com for custom Japanese inspired pillows, plushies and accessories.