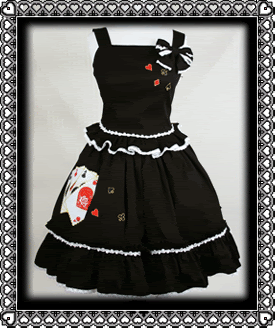 Terms and informations of Selling and buying :

*All sales are final except if the item.
* I do hold but you need to make a non refundable deposit of 30% of the value of the item and you have two weeks to finish to pay.
* I do not accept installments on item on less than 100$.
* I accept installments with a non refundable first deposit of 50% on items on item in that range : 100$-199$.
* If more than a single one is interested by the item, I will sell it to the highest offer unless I already accepted a lower offer. Do not insist if it the case, it would be rude.
* I ship from Québec, Canada. Shipping in not included.
* Prices are in USD.
* I accept only Paypal.
* I have feedbacks (6+) for things I sold in my journal.
* Stains come from my camera unless I state otherwhise. In this post, it's all from my camera.
* I can ship Monday and Wesnesday.
* I can be interested to trade fully or partially for accessories (not food), bolero or white blouse, or for a girly note replica.


Candy Violet Black Card Set
Sold out on Candy Violet Website !!
Set contains skirt, top and bow.
Skirt worn once. Never worn top and bow.
* Max measurements :
- Bust : 30-32"
- Waist : 25-26"
148$ USD
Reason of selling : Not my style.
Note : Zipper may be difficult to close sometimes but it does, don't worry. I received it like that.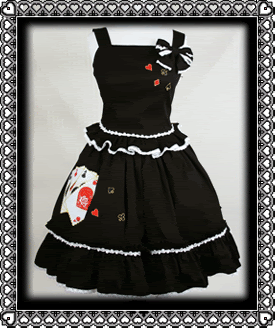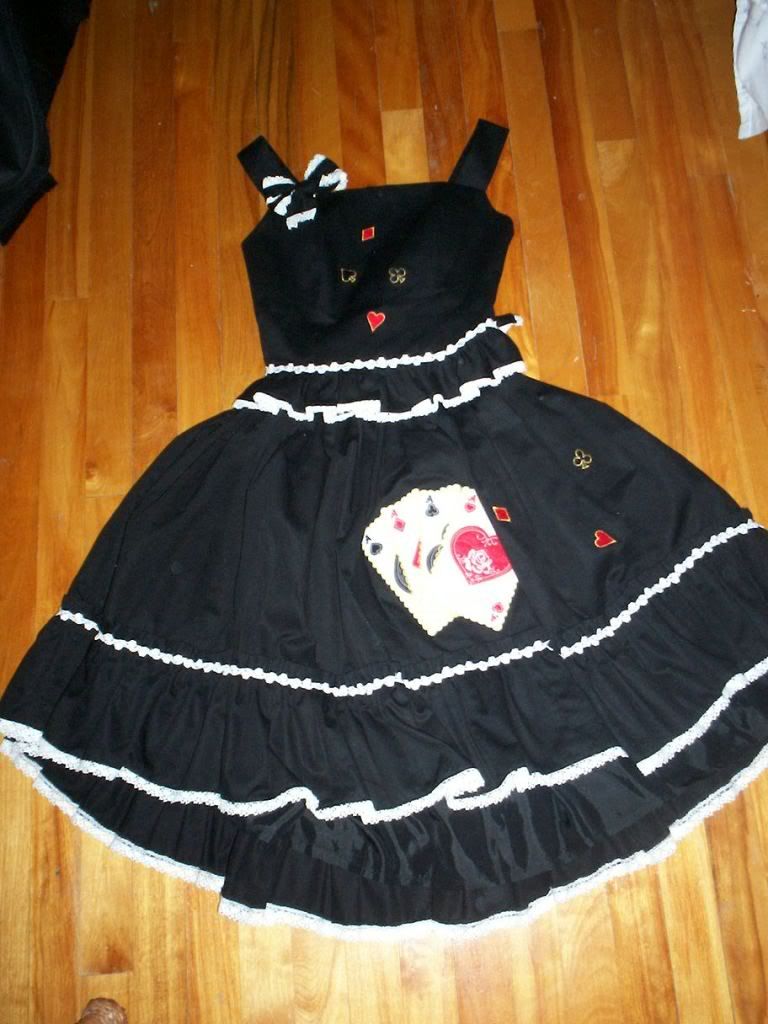 Infanta plaid OP + Handmade alicebow
First version of the dress but note that I received it with 2 blacks flowers and not 3 blue ones!!
Worn once.
Max bust 38''.
105$ USD.
Reason of selling : It's so pretty but I think it doesn't suit me.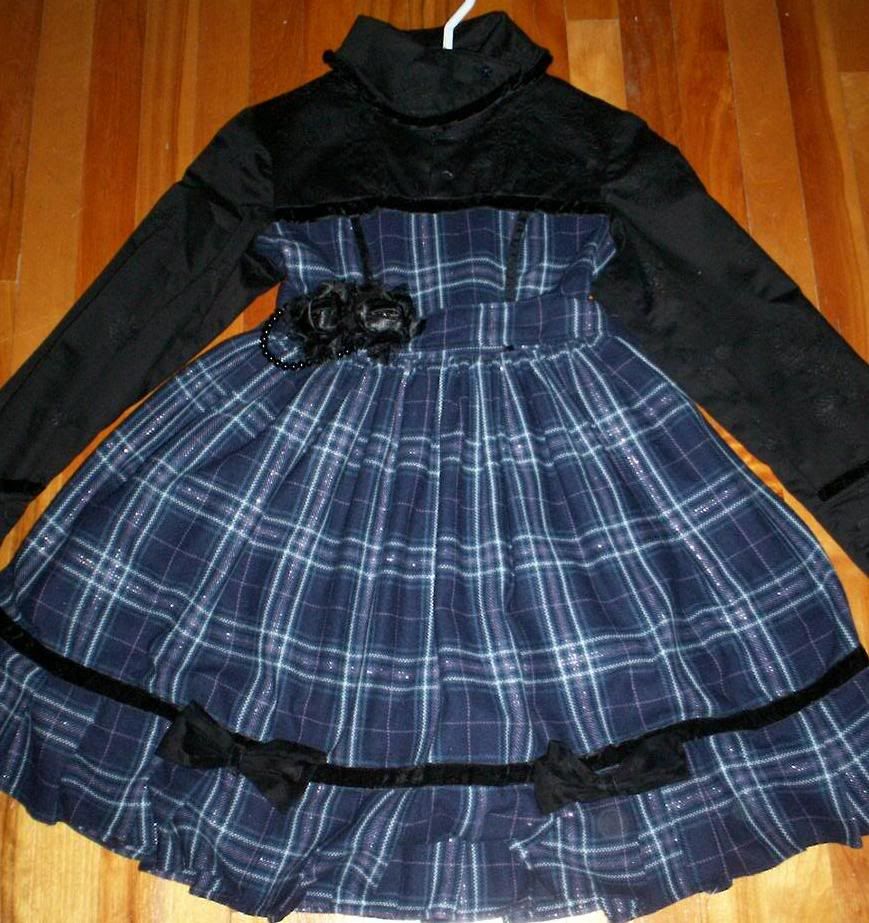 .

Sailor Lolita Cosplay set

This is a black and white sailor lolita set with cotton lace.
Skirt has no stretch at all and it closes by a zipper. It measures about 26 inches. Length is 16 inches.
Top length is 17.5 inches. Bust is about 36 inches.
80 $ USD
I worn it once only for try it.