♪♫Manga/Anime Merchandise♫♪
⊹Fruits Basket
⊹Tsubasa Reservoir Chronicles
⊹Naruto
⊹Hana-Kimi
Please read this first!
⊹
Priority goes to whoever can pay first
⊹I accept paypal
only - NO EXCEPTIONS
⊹Prices include all paypal fees
⊹Prices do not include shipping
⊹Feel free to make reasonable offers
⊹Feedback can be found in my personal journal
I bought this stuff while in Japan three years ago, but I don't really like manga anymore, so I'm selling them.
Everything is in mint condition, unless where otherwise noted.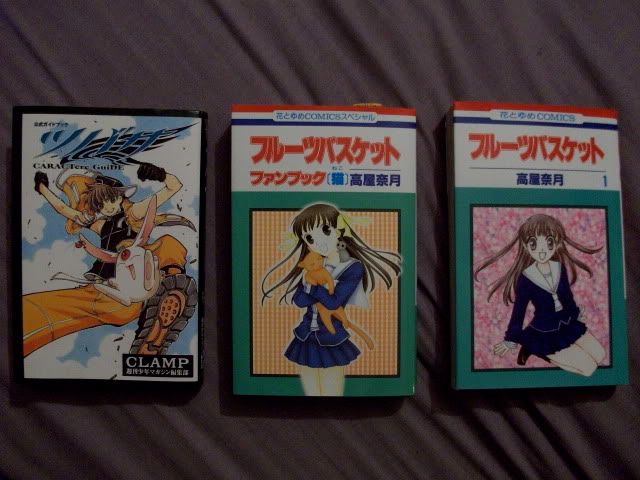 Tsubasa Reservoir Chronicles Character Guide
sample page one
sample page two
over 200 pages, several in full colour
$10
Fruits Basket Guide Book
includes stickers
sample page one
sample page two
nearly 200 pages, several in full colour, includes stickers as shown above
$8
Fruits Basket volume 1
the full manga in Japanese
$4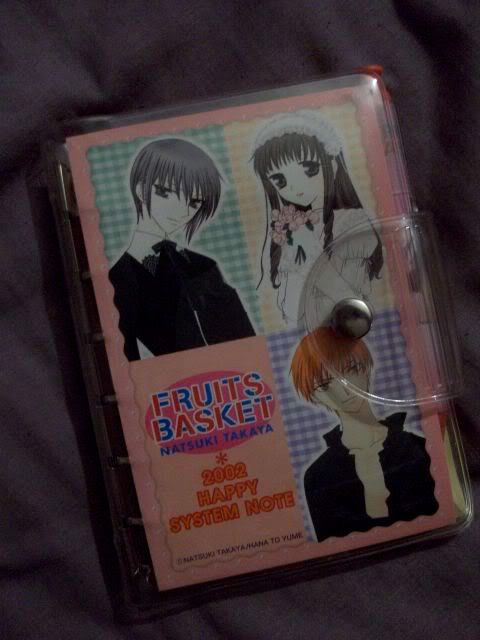 Fruits Basket Schedule Book
stickers
inside
pencil
brand new, never used
4 tiny stickers are missing; it came this way [see stickers picture]
includes a mechanical pencil that has lead in it
$12
Naruto Plush
I stupidly removed the tag, but it's in mint condition
$5
Hana-Kimi Pins

3 available - Minami, Taiki, Yujiro

$5 each or $12 all





Also WTB:
Kera - either April or June 2009
lemme know your price :]