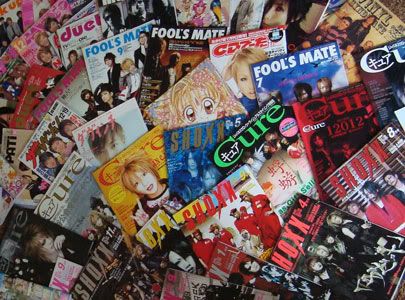 I have a huge sale going on at my journal! I have over 70 magazine for sale! Shoxx, Cure, Fool's Mate, UV, Myojo, Just to name a few magazines, featuring artist like Gazette, Nightmare, Alice Nine, Dir en grey, Many Johnny's band's like KAT-TUN, NEWS, and Arashi! Also have a few magazine featuring some J-drama actors such as Oguri Shun, Narimiya Hiroki, Hayami Mokomichi, and Mizushima Hiro!

I also have a bunch of Posters and flyers, and even a couple Cds and Dvds!

I have a bunch of Japanese and English manga going for cheap and some character goods and even some cosplay/clothing items!

Check out this HUGE sale! Not many things are over $10 dollars! Its all pretty cheap!

Jrock/Visual Kei Magazines

Johhny's/Idol/J-drama Magazines and CDs, DVDs, Flyers, Posters and J-music goods

Anime, Manga, Games, Character Good, Clothing/Cosplay

Warning these posts are very image heavy!

Thanks for taking a look!