Japanese manga, 4$ each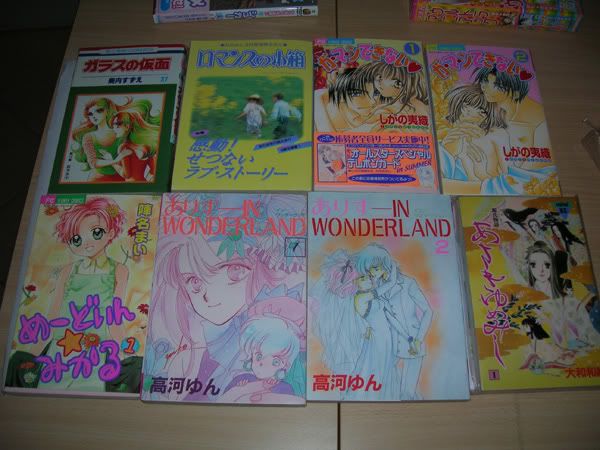 Tiny fairy Sugar trasparente figure + japanese managa vol 1 15$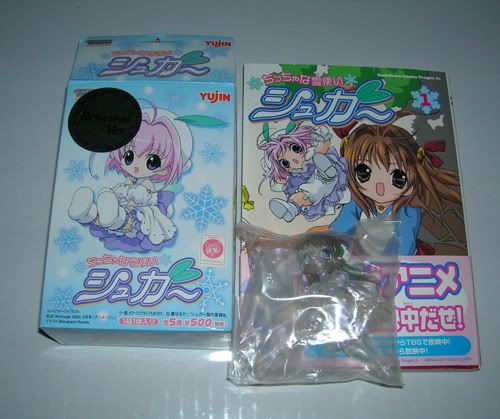 Full Moon wo sagashite/Ultramaniac RIbon origial OAV 15$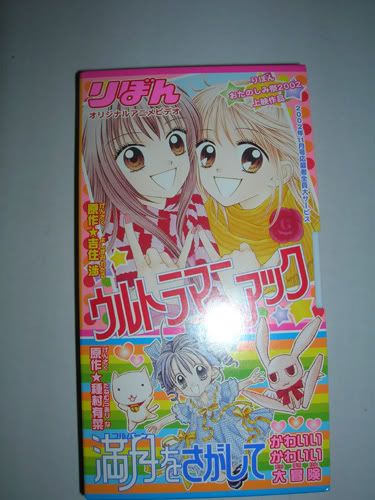 Majocco club original japanese OAV mint sealed 40$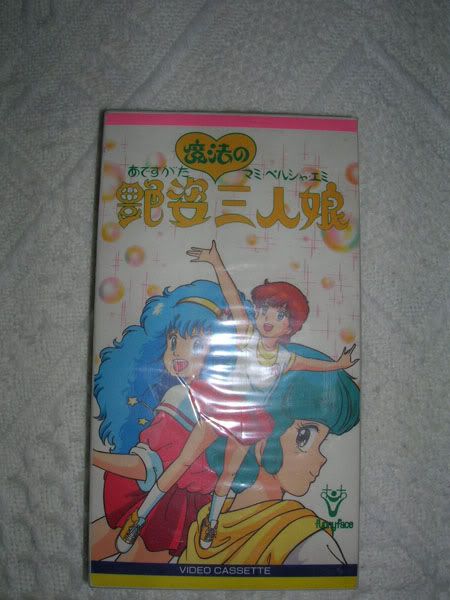 Postacards set 2$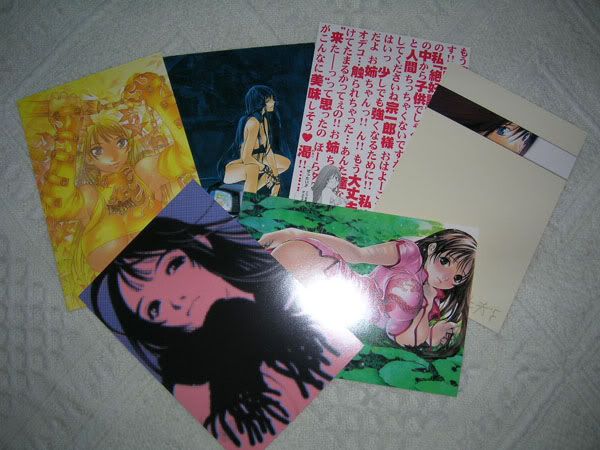 SHITAJIKI


SET 5 Ciao furoku shitajiki 1$ each,
SET 30 Various Ciao furoku 4$
SET 31 Sailor Moon 4$ STILL AVAILABLE
I have also zillion of color pages from Shoujo magazine as Ribon, Ciao, Nakayoshi and other.. so if you are looking for something please ask and I will see if I have it.
I'm sorting through them.. I will post pictures as soon as possible.
I accept paypal payment but ONLY FUNDS, not credit card please as I don't have a premioun account.
But I will be very happy to trade, here you are my wish list:

MANGA:
Hohoemiryo by Yui Ayumi vol 2-3-4-5
Delicious by Yui Ayumi vol 3-6
Handmade by Fumiko Tanikawa vol 2
SugarRune by Moyoko Anno vol 3
OTHER ITEMS

Fruit Basket fan book
Fruit Basket fan book 2 ( the one in manga size)
Kera magazine ( especially issue june 2003)
Gothic Lolita bible ( all but vol 4)
Unoa freak book
Cute, fruity japanese items like bags, hair pins etc..
FUROKU
Ai Yazawa, Fumiko Tanikawa, Yui Ayumi, some from Wataru Yoshizumi, Kyoko Arai ( from CIAO magazine.. I'm looking especially for the latest furoku from Lovely Pop), Parfait Tic, Koi Ikeno