I'm clearing out a bunch of old magazines and thinning out my stationary collection.
Paypal only
I prefer to ship within the US but may make exceptions
Shipping is not included in the price. I ship via USPS with delivery confirmation. Insurance is optional but costs more.
To order and/or get a shipping qoute please reply with this form filled out:

Name:
Contact:
Items:
Zip code/country(if outside US):

Each stationary order comes with free stickers and if I can find them each Jrock purchase comes with some random flyer(s).
To make it easier the stationery is in my photobucket album:Stationery:
smg.photobucket.com/albums/v141/noldolante/Garagesalejapan/stationery/

M1 - M5 $13 Each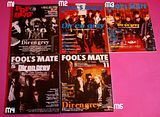 M6 $9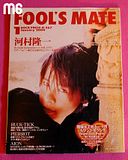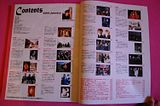 Current Mood:
busy