ANIME/MANGA: ☆ Comic Party ☆ GTO ☆ Kiddie Grade v. 1 + 2 ☆ Sakura Wars TV ☆ Serial Experiments Lain ☆ Someday's Dreamer ☆ Broken Angels v. 1 ☆ Fruits Basket v. 14 (Japanese text) ☆

CDs: ☆ SMAP Sekai ni Hitotsudake no Hana (single) ☆ Dir en Grey Uroborus (regular American ed.) ☆ Skebo King - magic moment... ☆ 叫ぶ詩人の会 - 恋歌 ☆ bkoz - v!be ☆ After me - PANORAMA SET ☆ 中村一義 (Nakamura Kazuyoshi) - ERA ☆ D'espairsRay/The Underneath flyer ☆ Misc. Anime/Jrock flyer

Merch: ☆ Trinity Blood T-Shirt ☆ FMA T-shirt ☆ Otaku T-Shirt ☆ Death Note Stocking ☆ Various anime flyers ☆ Death Note Poster ☆ Fruits Basket Holographic Poster ☆ Wolf's Rain Wall scroll ☆ Pokemon (Seal) Plush ☆





Kiddie Grade vol. 1, 2 (2 never opened)
$7 each or $12 for both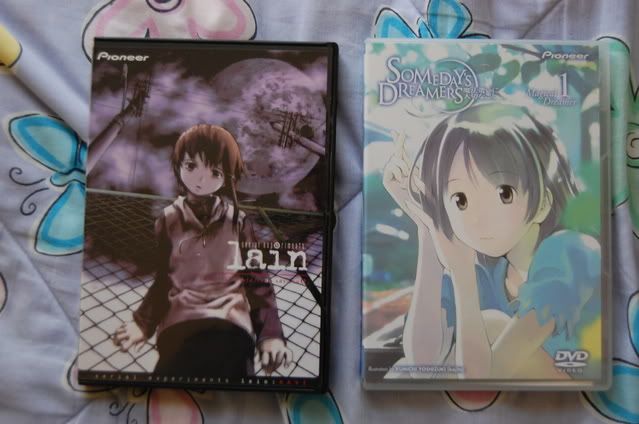 Serial Experiments Lain $7
Someday's Dreamers $8 - comes with postcard of cover art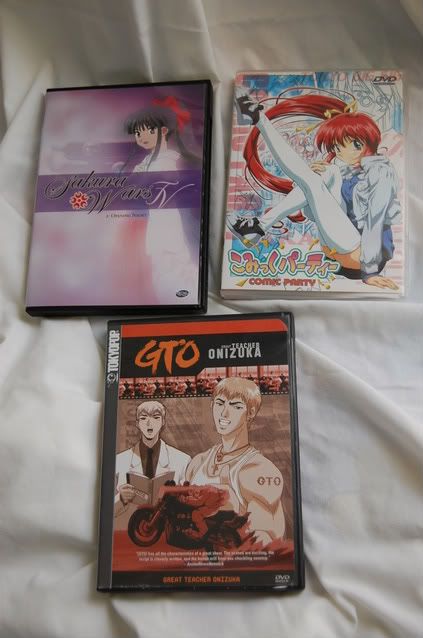 Sakura Wars TV 1 $6
Comic Party 1 $6
GTO (Great Teacher Onizuka) $5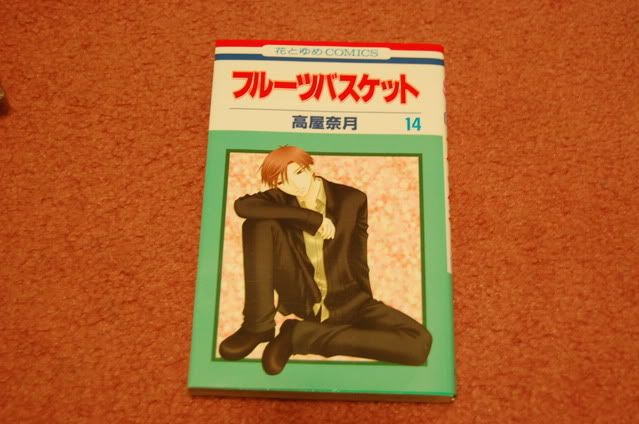 Fruits Basket v.14 (Japanese text) $5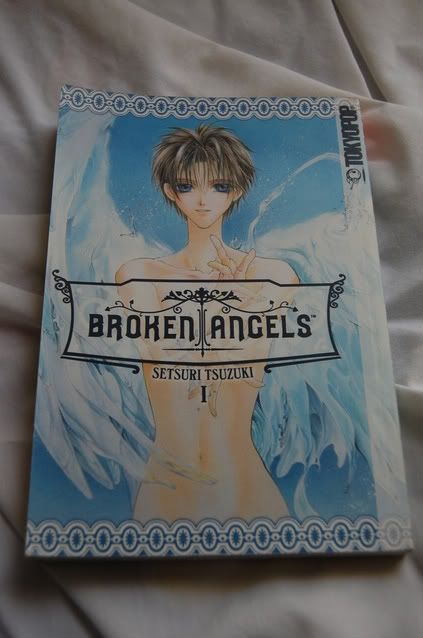 (Slight marker mark on top)
Broken Angels vol. 1 $4



SMAP
世界に一つだけの花 (シングル・ヴァージョン)
(Sekai ni Hitotsudake no Hana) (Single Version)
Obi included.
$$Make an offer.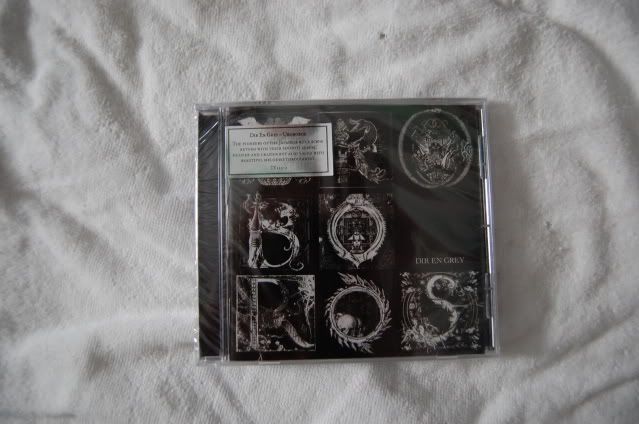 Dir en Grey
Uroborus
Regular Edition American release
Still in plastic!!
$10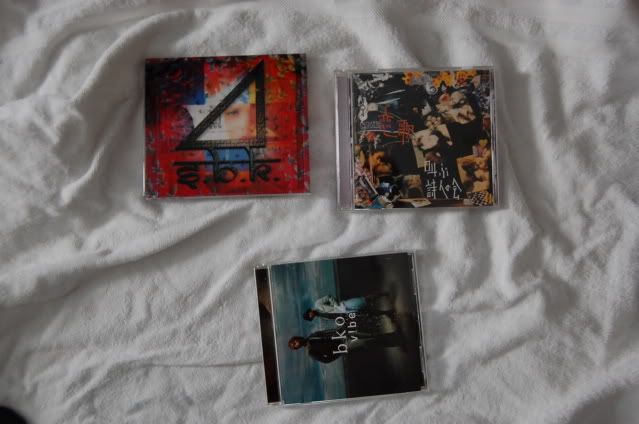 Skebo King - magic moment…
叫ぶ詩人の会 - 恋歌 (I believe this band is called Screaming Poets - it's all poetry just in music form.)
bkoz - v!be
Best offer for each.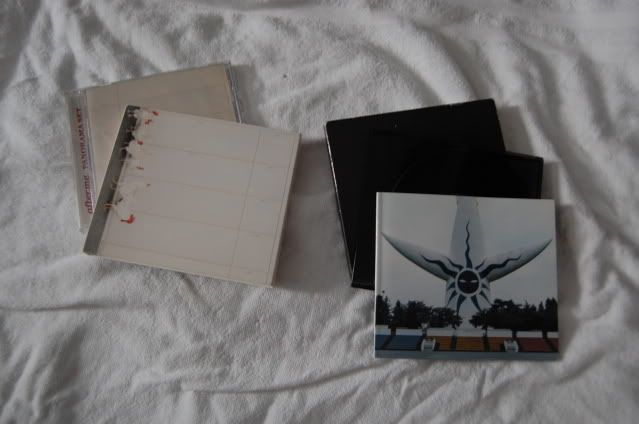 After me - PANORAMA SET
中村一義 (Nakamura Kazuyoshi) - ERA
Best offer for each.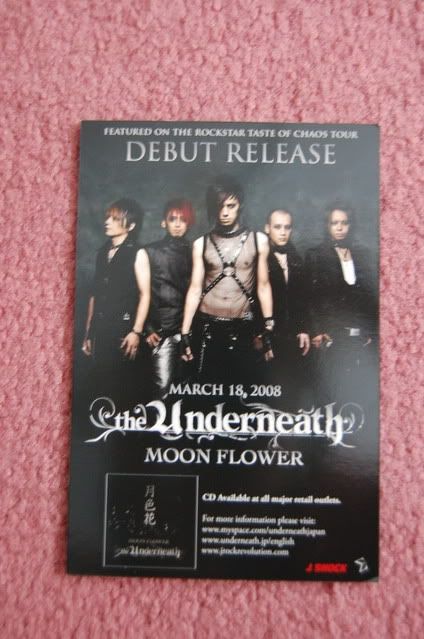 D'espairsRay / The Underneath
Double-sided promo flyer
$1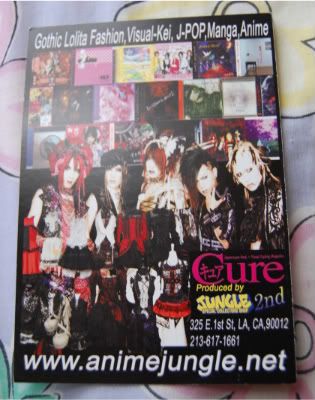 Anime Jungle/Cure/Misc. Jrock/Anime promo flyer
$1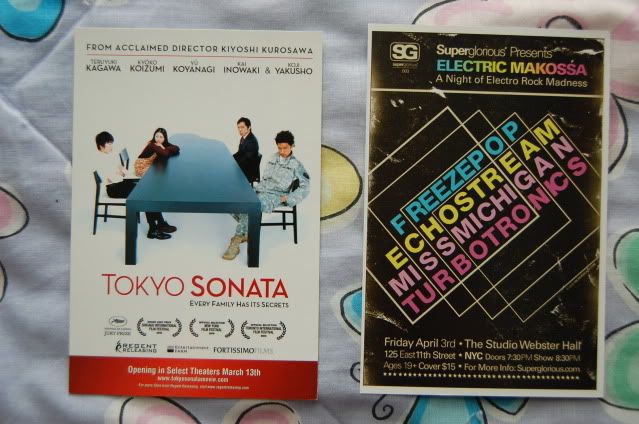 Misc. Promo flyers
.50 each (or free with any purchase, just ask.)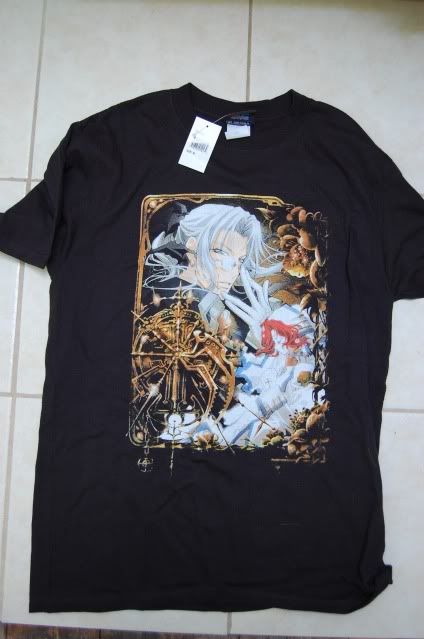 Trinity Blood T-Shirt Size M (Back)
Never worn - with tags!
$6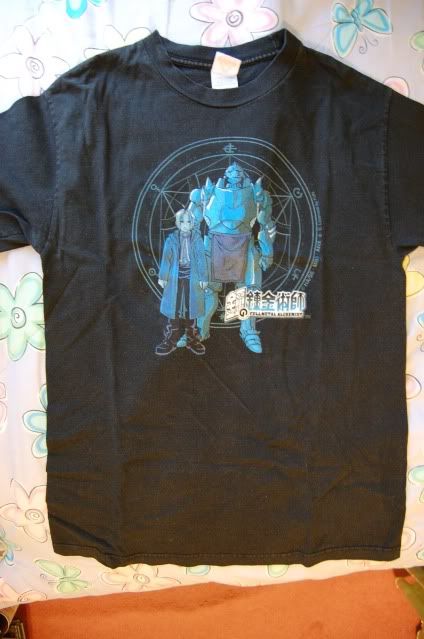 Fullmetal Alchemist Shirt
Size M
Worn
Close up of image, detailed shot.
$5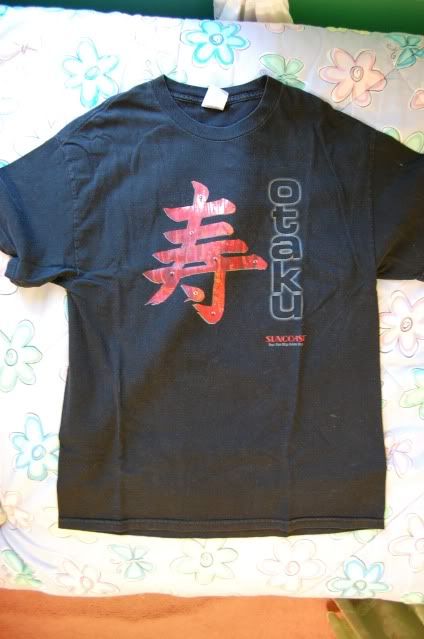 Otaku Shirt (from Suncoast)
Size L
BACK OF SHIRT.
Some paint on the sleeve.
$4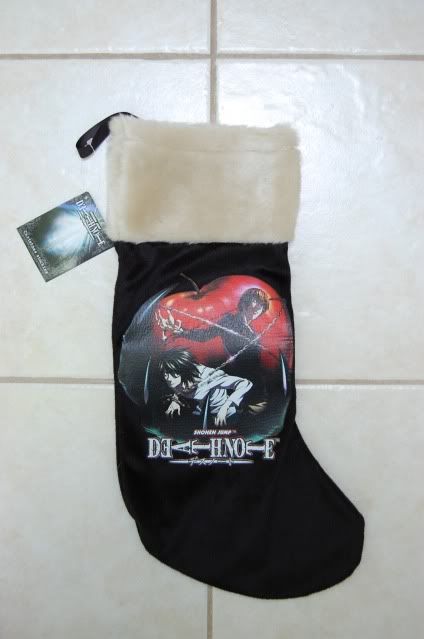 Death Note Stocking
$6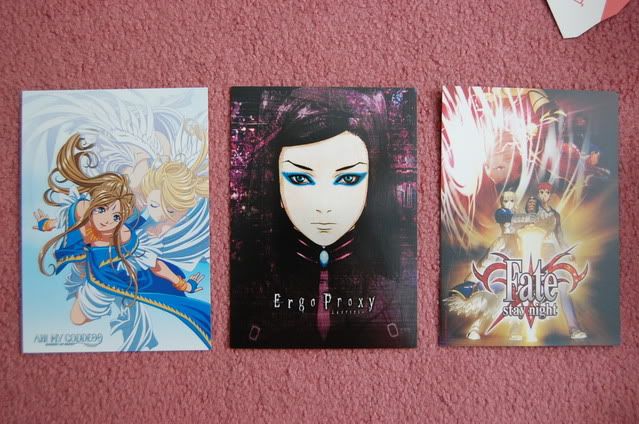 Various promo cards.
$1 each



Sailor Moon Trading Cards
Back of cards
$2 for all 4 cards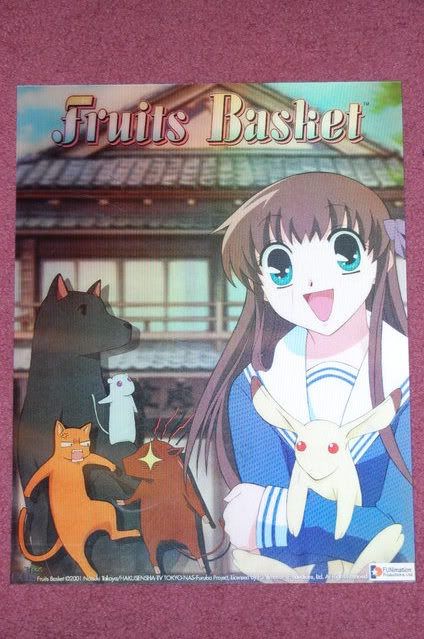 Fruits Basket Holographic Poster (Alternate shot)
Never hung, has slight scratches on it, but they're barely noticeable. It's kinda holographic/3Dish.
$7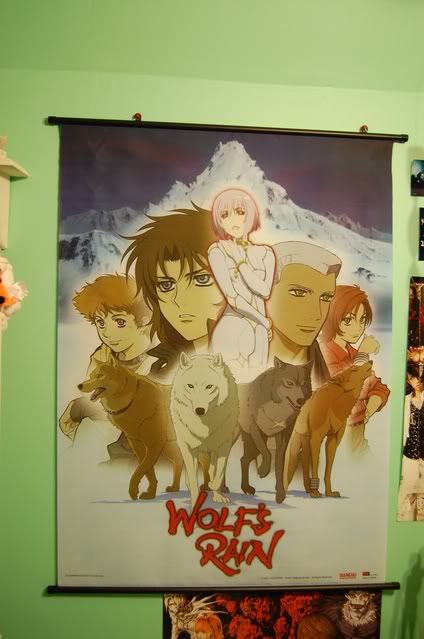 Wolf's Rain Wallscroll
Hung for about a week, then its my closet for months.
(This is huge and I know shipping is going to be a lot, so if you live in the NYC area we can arrange a pickup if you'd prefer!)
$10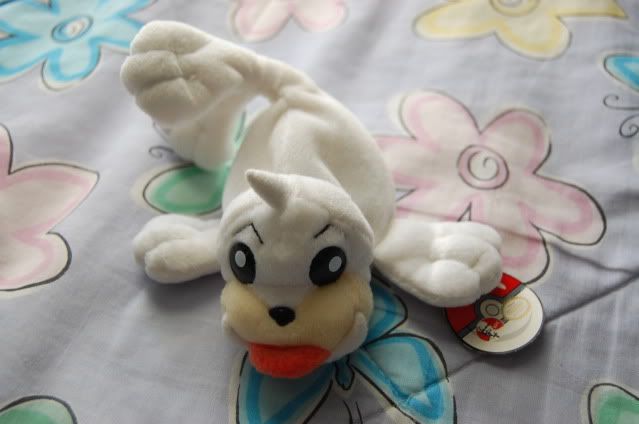 Pokemon Seal Plushie
(From a KFC kids meal I believe? Not sure.)
$2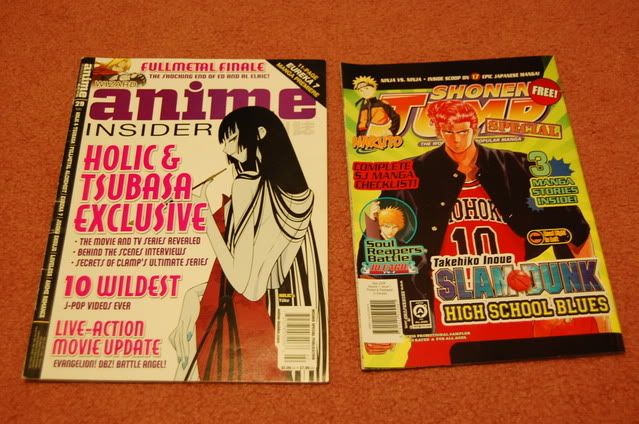 Anime Insider February 2006 $2 SOLD!
Shonen Jump Sampler May 2008 - $2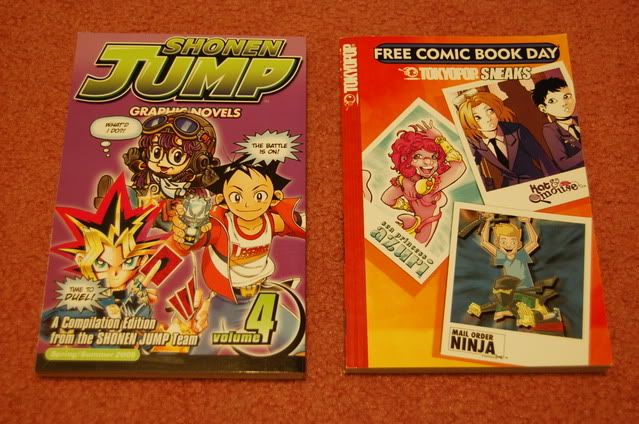 Shonen Jump A Compilation Edition vol. 4 (Spring/Summer 2005) - $2
Free Comic Book Day TokyoPop Sneaks - $2
OR EITHER OF THESE ARE FREE WITH ANY OTHER ORDER, JUST ASK!

Willing to negotiate!
EVERYTHING @
naoapproved~!