Hi,
I'm selling some great items. Gackt, Aucifer, Dasien things. A JPop magazine, a sewing machine, manga, and much more.
First off I have a lot of magazine clippings so I'm selling them as sets. Most of them are double sided pictures, some have an article on the opposite side.
4 different sets of 3 Gackt clippings. $6 shipped each.
Set 1
Set 2
Set 3
Set 4
1 set of 6 Dasein clippings. Make offer.
Set
1 set of 6 Aucifer clippings. Make offer.
Set
I also have new Full Metal Alchemist/ L'Arc en Ciel Flyers. (more than one available)
F.M.A side
L'Arc en Ciel side
Magazine: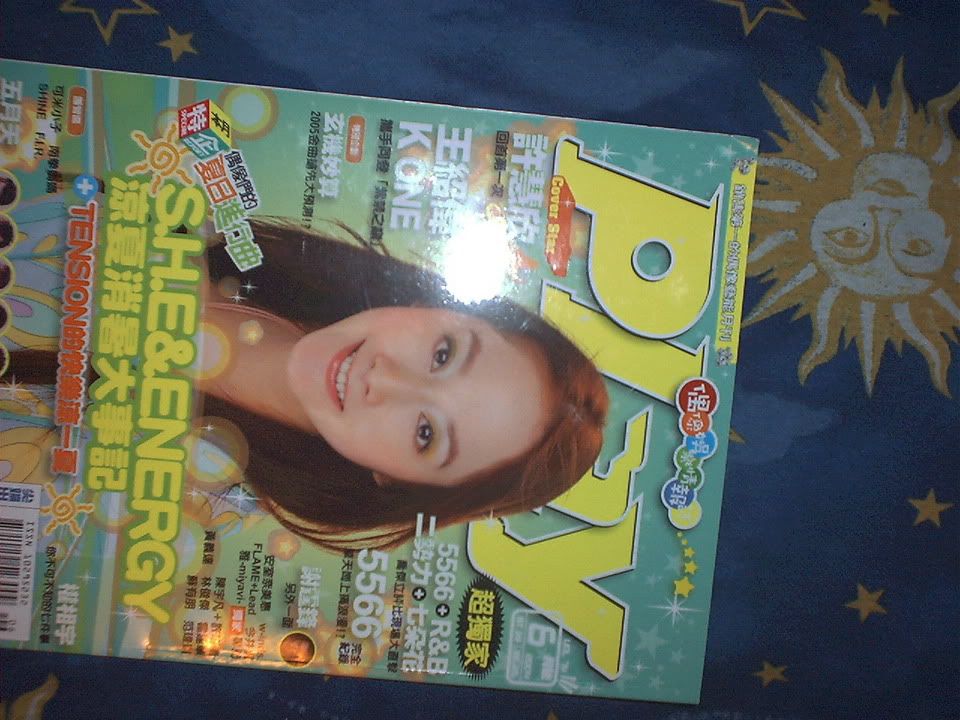 Chinese Play Magazine. Great condition, features Bi/Rain, W-inds, Tsubasa, Miyavi ...etc. Price: 10$
Manga: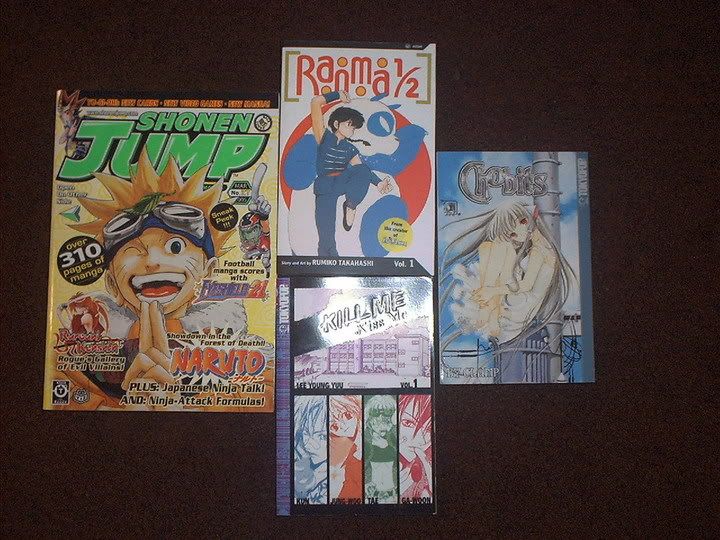 All in great condition. Price: $5 each (includes shipping)
Shounen Jump: Make offer
Random Anime Goodies: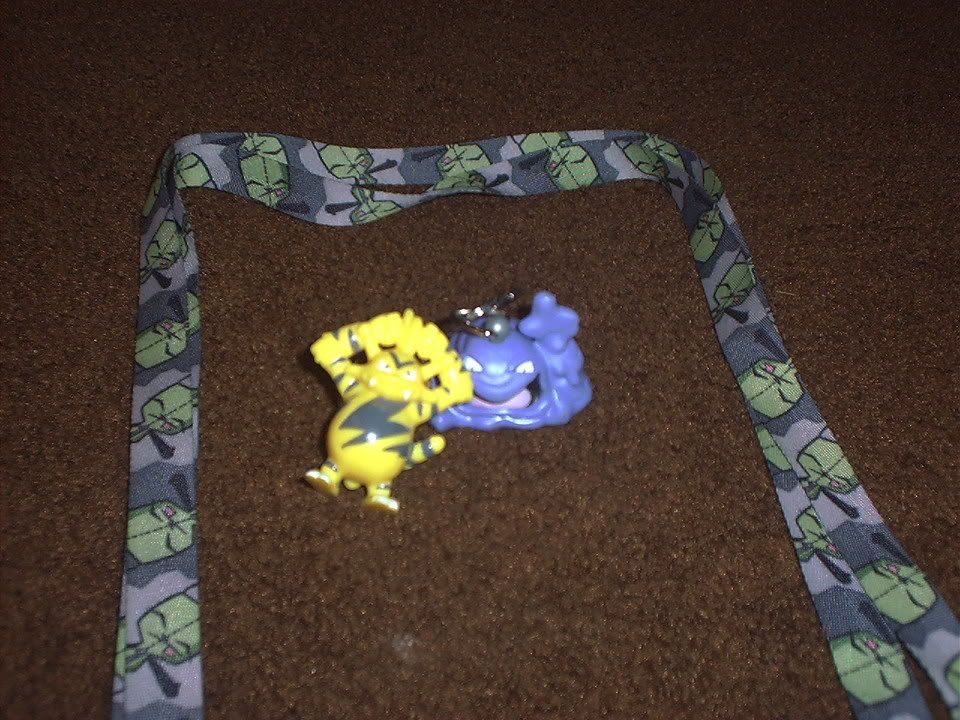 All in great condition. Make Offer.
A Few Cute Things: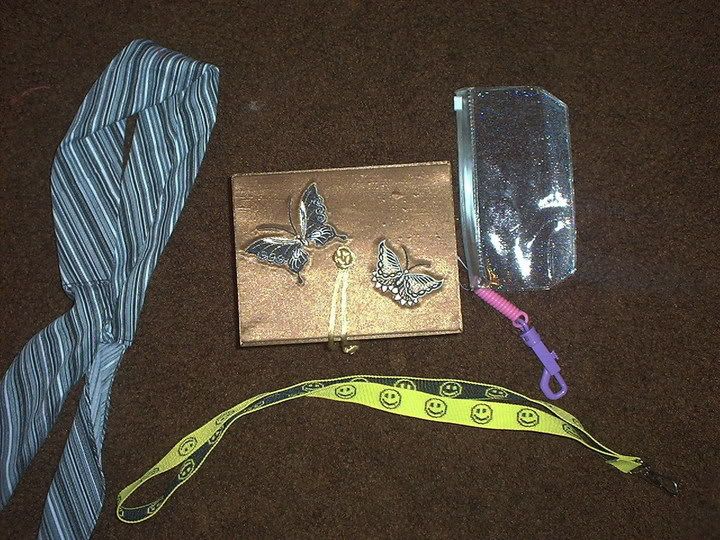 Butterfly Jewelry Box Price: $4
Sparkly Bag $3
Smiley Keychain Thingy $2
Striped Hair Thing $2
Easy Sew Sewing Machine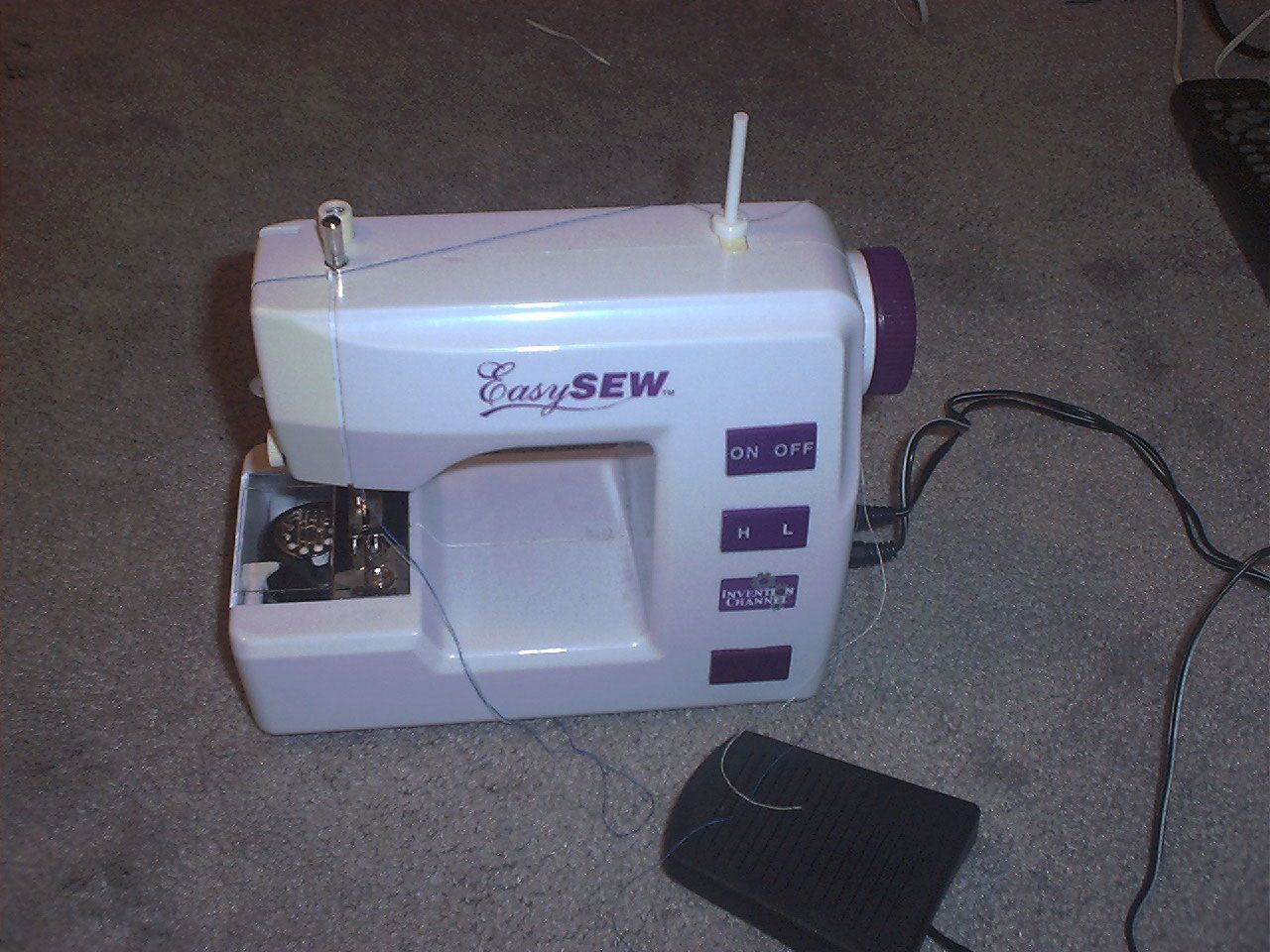 This is one of those small machines you see on infomercials. I got it as a present and used it maybe once. Comes with bobbins and plug. It can be run on batteries or plug. It probably works pretty nicely if your not doing anything too fancy. Still has original packaging. Price: Make Offer.
Buying Info:
All Prices INCLUDE SHIPPING. And I can only ship to the U.S.
I also can only accept the following payments:
1.Cash
2. Personal Check
3. Money Order
All prices are negotiable. Also don't be afraid to ask for pictures. Thanks.
Always,
Ichigo
Current Mood:
loved
Current Music: RUN&GUN - Kokuhaku