I've decided to sell my collection of anime plushies due to losing interest in anime in general.
All of these items are in great condition, they've sat on my shelf since buying them! Shipping is not included in the prices, I can estimate shipping cost on request. I can take payment by Paypal, or by cheque if you're in the UK and would prefer to pay that way.
If you're interested, you can comment on this post or if you'd prefer, email me at
xxrocketdive@gmail.com
.
Note: All the plushies are 8", aside from Edward, who is about 5" and Inuyasha who is about 10". :D
SHA GOJYO (SAIYUKI) - $30
(This plushie is rather hard to get hold of, hence the price! It actually cost me more than that when I bought it.)
EDWARD ELRIC (FULLMETAL ALCHEMIST) - $7
GAARA (NARUTO) - $12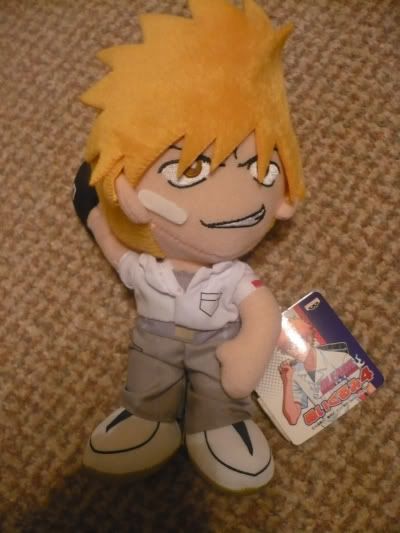 ICHIGO (BLEACH) - $12
HONEY (OURAN HOST CLUB) - $12
INUYASHA (INUYASHA) - $15
KENSHIN (RUROUNI KENSHIN) - $12
DEMON EYES KYO (SAMURAI DEEPER KYO - $12
RENJI (BLEACH) - $12