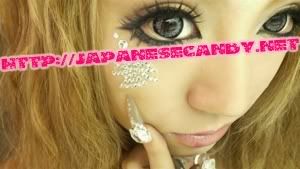 GEO BATCH #12 & BIG DOLLY EYES BATCH #4 PRE-ORDER OPEN!!! HURRY UP!!! 8 FEW DAYS LEFT BEFORE THE CUT-OFF!!! THIS WILL BE OUR LAST PRE-ORDER THIS YEAR!!!

PLEASE CLICK THE PHOTO ABOVE TO GO TO OUR WEBSITE!!!

WE ARE ACCEPTING RESELLERS!!! MOQ IS 15 PAIRS(30PCS.) EACH BRAND!!!

KOREAN BB CREAMS / ETUDE HOUSE / MISSHA / SKINFOOD / INNISFREE / SKIN79 BATCH #3 PRE-ORDER OPEN (CUT-OFF NOVEMBER 22). HURRY UP!!! 15 DAYS TO GO!!!

SHOP & ORDER NOW BEFORE IT'S TOO LATE!!!

SEE YOU AT http://japanesecandy.net

EMAIL US FOR INQUIRIES AND ORDERS AT japanesecandy.net@gmail.com