•Paypal Only, please
•Offers and trades welcome.
•More pictures can be taken upon request. :-)
•No holds, unless you are willing to put down a non-refundable payment
•Shipping not included in price.
•I am not responsible for lost or stolen packages.
Inside
Comes with paper!
Damage to closure on the inside
Discolouration
Back
Meta Medical Cross Planner
I just don't use this as much as I thought I would. I love this little thing, it's so cute! I haven't seen another one of these anywhere. It's fake leather too!
Price: $20
Side View
Wild Diva Flats
Worn during a brief period for work 2 years ago. They have been sitting in my closet ever since coz they are too big.
US Size 9
Insole measures 25.5 cm
Price: $15
It has shirred straps, and back shirring so it fits a variety of sizes. The lace under the scallops was replaced by me and the polka dot bows were added by me. It can accommodate a VERY full petticoat.
Bust= 36''- 44''
Waist= 31''- 40'' It has waist ties so it can go smaller too.
Price= $48 OBO
Offbrand lolita dress
Worn several times, but is in nice condition
Bust- 36''-38''
Waist- 29''-31''
Price: $20
H&M Cap Sleeve Blouse
Worn several times, still in nice condition
Bust: 38 inches
Waist: 32 inches
Price: $15 OBO
Meta Velvet Skirt
Waist= 25''-28''
Lentgh= 20'' at front
Price= $50 OBO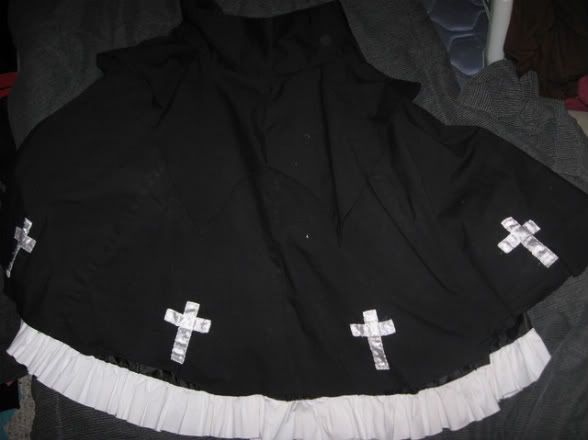 F+F Cross Skirt
Waist= 30''
Length= 24''
Price= $25 OBO
Bow Hair Clips- $10 for set of 2.
1 mint
2 white
2 pink
2 blue
OOAK Yellow Skirt
Made with 100% Cotton featuring cotton lace trim.
Waist: 27-36 (can stretch more but it may lose it's shape)
Lenght= 21 inches
Price= $14 OBO
The following items were made as special items for the label I am trying to start called
Seraphim Feathers
. Sometimes I will make things because I am inspired by the fabric, but they won't be a part of the actual line.
This is a special set kind of deal, you get 1 JSK, 1 tote, and 2 small hairbow clips in the set for $56 OBO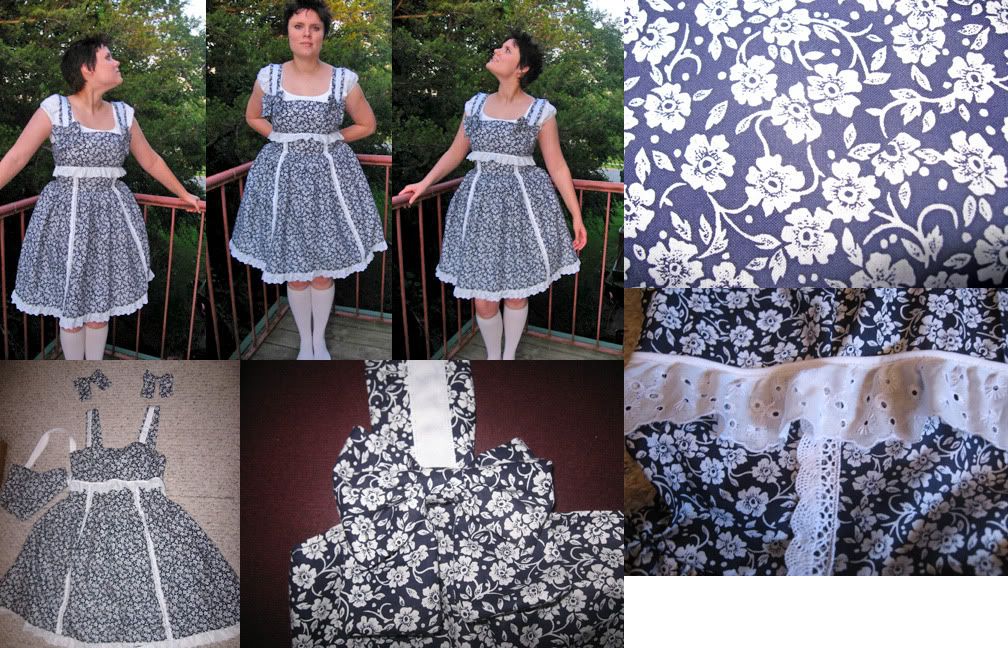 Bust: 34''- 41''
Waist: 27''- 35''