FMA artbooks, Newtype magazines, Shounen Jump issues, manga, and doujinshi for sale. The manga I'm selling are like new and $3 each or less. I'm selling like-new Shounen Jump and Newtype magazines complete with their posters/DVDs/extras, and Katekyou Hitman Reborn! doujinshi. Prices are negotiable and offers are allowed!


All the items for sale are listed with title, details, condition, and price. Mind the glare in the photos!

ARTBOOKS

★Fullmetal Alchemist: Art of the Anime - A hardcover book containing official artwork, details, and screens of the FMA anime. 96 pages.

Front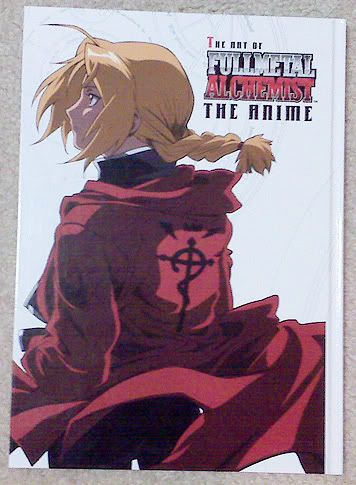 Back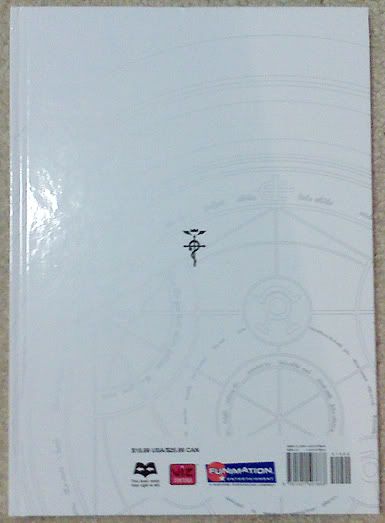 Inside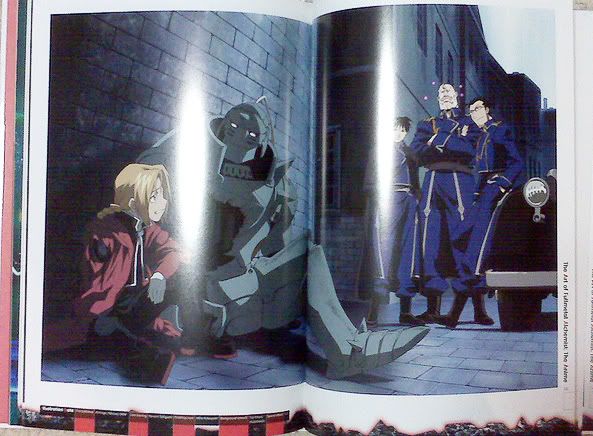 Condition: New
Price: $12

★Fullmetal Alchemist: Conqueror of Shamballa Official Guide Book - A softcover book containing character introduction, director and voice actor interviews/comments, screenshots, and anime designs.

Front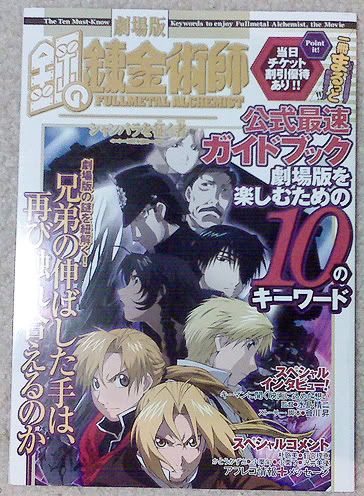 Back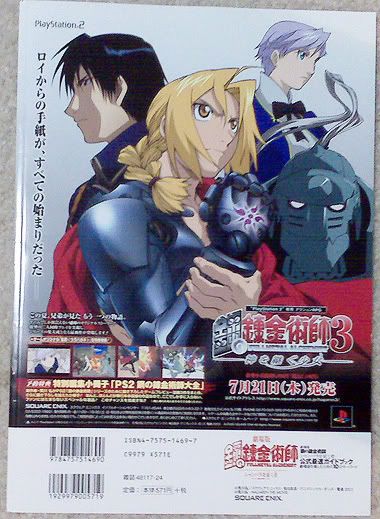 Inside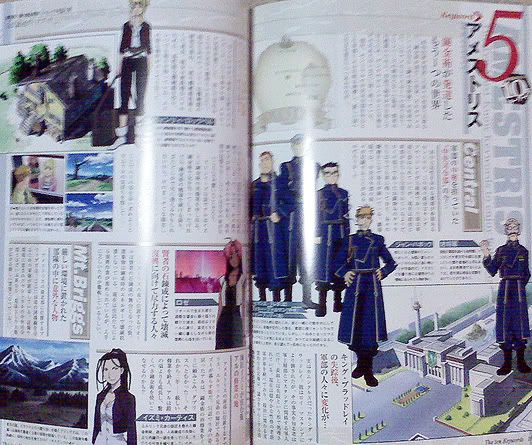 Condition: New
Price: $5



MANGA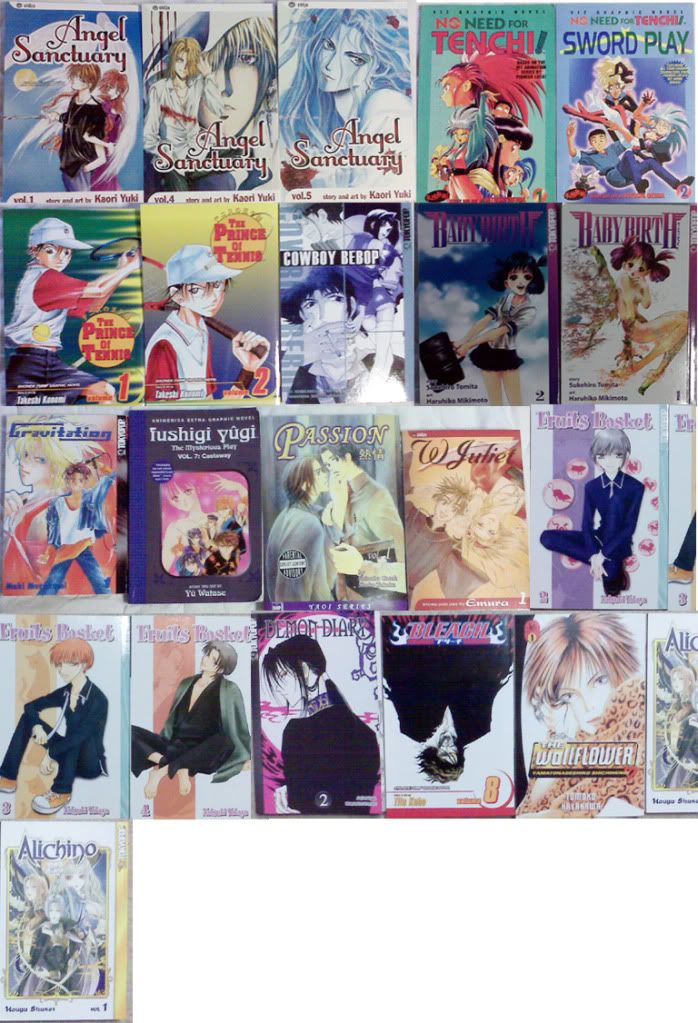 All books are in extremely good condition (like new) with the exception of Fushigi Yugi, which has slightly bent edges. Each book is priced at $3, but the FY one is $2.



MAGAZINES
These Newtype issues range from June 2004 to May 2005 (12 issues). Each one is in like-new condition, and have their original posters/inserts and the DVDs that come with each. Each magazine is $3, but for the whole lot, you can make an offer. As much as I want to include free shipping, I need textbook money, but I can offer a discount.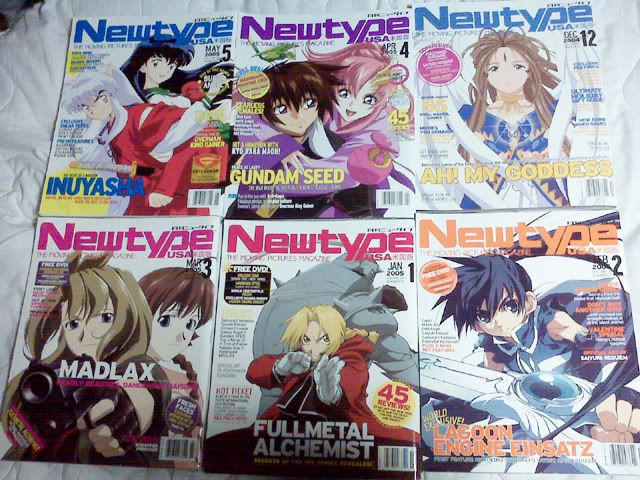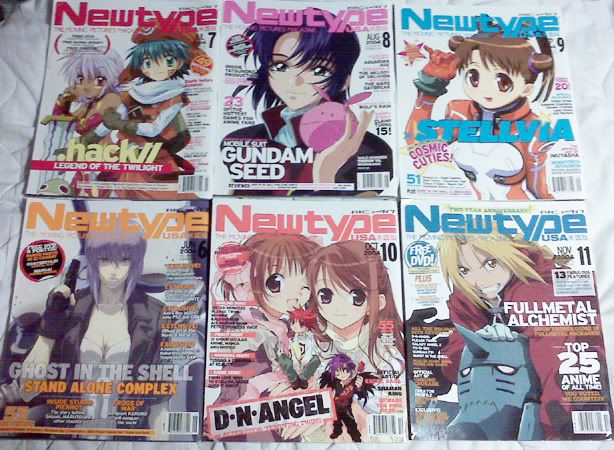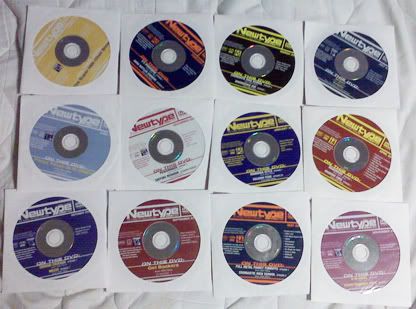 SHOUNEN JUMP
All the SJ issues are in good to like-new condition. Only the 2003 issues have some wear on their covers, but that's about it. The June and July 2006 issues are brand-new and still in their plastic.

Front and Side views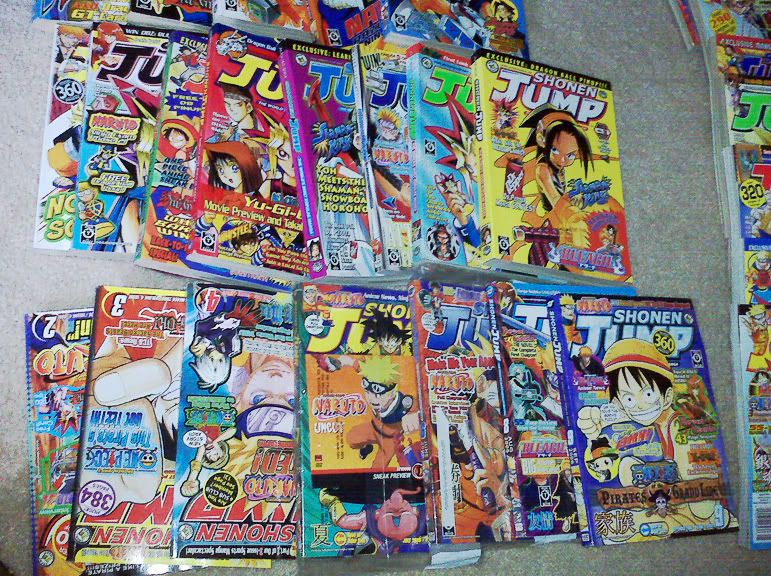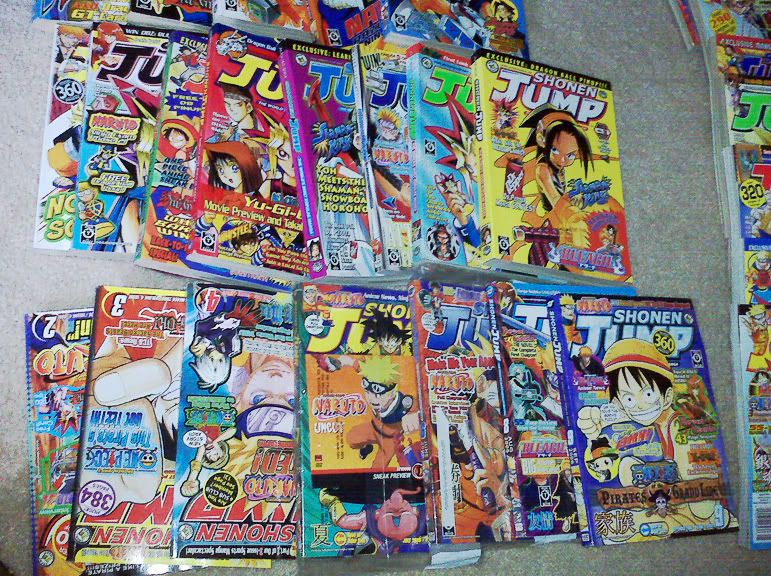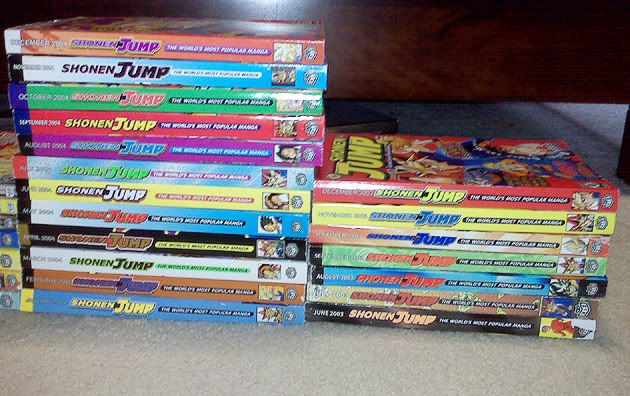 The available issues by year:
2003 - June to December
2004 - January to December
2005 - January to May, Sept, Dec.
2006 - January to Oct.



DOUJINSHI

The doubles are actually coming from a doujinshi order I'll be getting within this month. So, if you don't mind waiting, here are the details! Shipping is from within the US, and I'm willing to ship internationally.




All of them are in mint condition, and all are 8059 and rated R18. From left to right:

1. Title: 山獄論
Pages: 52
Price: $12

2. Title: プリンセスHAYATO
Pages: 40
Price: $9

3. Title: 電影剣士
Pages: 40
Price: $9
Note: This includes a collaboration with the circle Apricot Guns.



★X JAPAN DVD/CD SET
The following is an official X Japan DVD/CD set released in the USA, so the DVD works on NTSC players. Features live performances and clips and the DVD, and a 'greatest hits' compilation of sorts. It was opened once, never watched/listened to, so it is practically new.

X Japan: Best (CD and DVD set): $7


</b>



Payment is via PayPal. I ship from the US and can ship internationally. If you have any questions, feel free to leave a comment. I can combine shipping and discount if you buy multiple items. Again, if you want to negotiate a price for anything, please say so and I'll definitely consider and reply. I'm also looking for anything Miwa Shirow-related, and Atlus items.