I have 23 Positive Feedback on Ebay.
Price Includes Shipping in the United States.
I am willing to look at anything brand but please no pink- I would prefer to trade.


Angelic Pretty OP- $100 OBO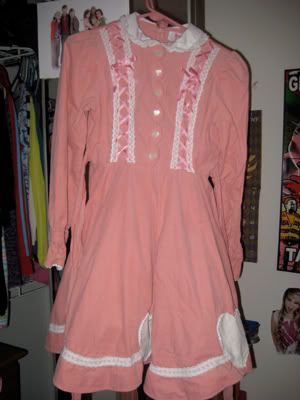 I am the second owner, it is in good condition as I have only worn it once. It is very cute but the long sleeves do not suit me. I am sad to let it go because it is my only brand piece, but it has just been sitting in my closet.
The second picture is more true to color.

The measurements are:
bust: 35"
waist: roughly 28-30"
For length reference, I am 5'8".

Thank you for looking! Please feel free to ask any questions!