I've recently picked up a new doujinshi artist who I really enjoy, and she has, er, about 40 doujin, most of which are 50-250 pages and damn expensive, so I'm trying to clear my collection out of ones I can live without.

Like-new condition. None have been scanned, so the bindings are still very nice.

Togainu no Chi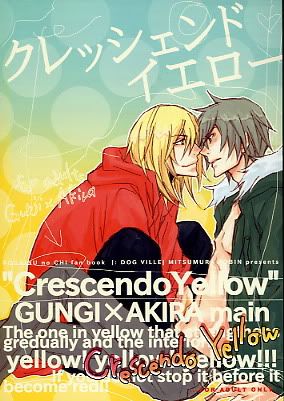 Name : Crescendo Yellow
Circle : DOG VILLE
Pairing: Gunji x Akira
Type / Rating: yaoi/gag, NC17
Pages: 20
Cost: 10$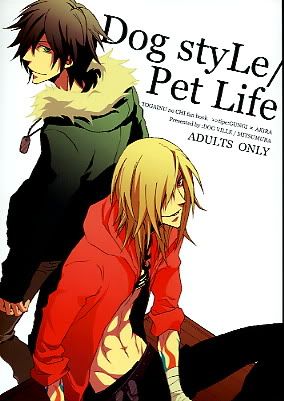 Name : Dog Style / Pet Life
Circle : DOG VILLE
Pairing: Gunji x Akira
Type / Rating: yaoi, NC17
Pages: 18
Cost: 10$


Lamento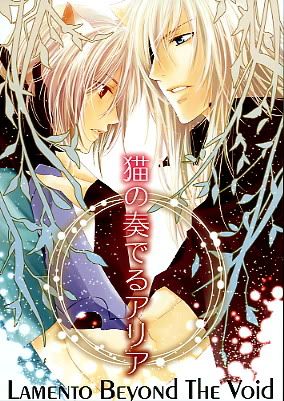 Name : Neko n Kanaderu Aria
Circle : Kushibirukara Sandonjuu
Pairing: Rai x Konoe
Type / Rating: Shounen-ai/soft yaoi, PG/PG13
Pages: 20
Cost: 7$



The dredges of my manga collection....2$ each.
Aoi House 1-2
Black Cat volume 1
Ceres 2
Chrno Crusade volume 1
Cross Break volume 1
Death: At Death's Door
Hellsing volume 2
INVU 1-3
Pokemon Adventures 1
Takeru: Opera Susanoh Sword and Devil (by author of Saiyuki)
Under the Glass Moon 1
Jazz 2 YAOI
Our Kingdom 1YAOI

Official Release Code Geass CDs. 8$ each.
Code Geass OST 1
Code Geass Sound Episode 1
Code Geass Sound Episode 2
Both Sound episodes 15$, All 3 CDs 20$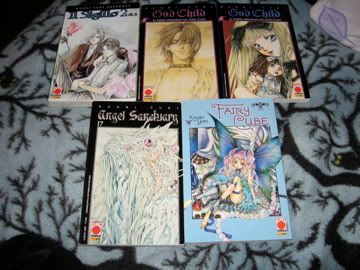 ITALIAN MANGA. 4$ each
Count Cain : Sign of the Red Ram 2
GodChild 7
Godchild 9
Angel Sanctuary 17
Fairy Cube 1
*Please note that Kaori Yuki titles are numbered differently in Italy. Godchild is 11 volumes (all slightly shorter)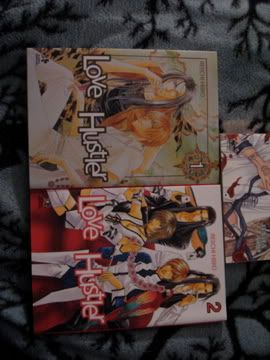 ITALIAN YAOI MANGA.
Love Hustler 1 and 2.....set only.......12$


Prices negotiable. I will work out exact shipping and handling when you tell me what you are purchasing and where you live.

Not accepting trades, as everything on my wish-list is either really rare or really expensive.

Can take Paypal or money orders. Any questions PM me.