•Paypal Only, please
•Offers and trades welcome.
•More pictures can be taken upon request. :-)
•No holds, unless you are willing to put down a non-refundable payment
•Shipping not included in price.
•I am not responsible for lost or stolen packages.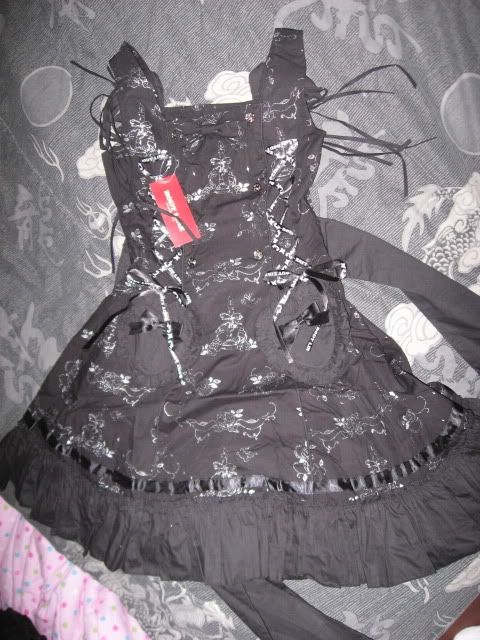 This is brand new with tags. I am selling it coz it was too small in the bust.
Bust= 29- 36 inches
Waist= 27- 31
Price= $37
I just got this in the mail from a trade, brand new with tags, and it turns out Bodyline's measurements were wrong again and it won't fit me in the bust. So I have decided to sell it.
Bust= 36''
Waist= 33''
Price= $50
Side View
Wild Diva Flats
Worn during a brief period for work 2 years ago. They have been sitting in my closet ever since coz they are too big.
US Size 9
Insole measures 25.5 cm
Price: $15
Offbrand lolita dress
Worn several times, but is in nice condition
Bust- 36''-38''
Waist- 29''-31''
Price: $20
H&M Cap Sleeve Blouse
Worn several times, still in nice condition
Bust: 38 inches
Waist: 32 inches
Price: $15 OBO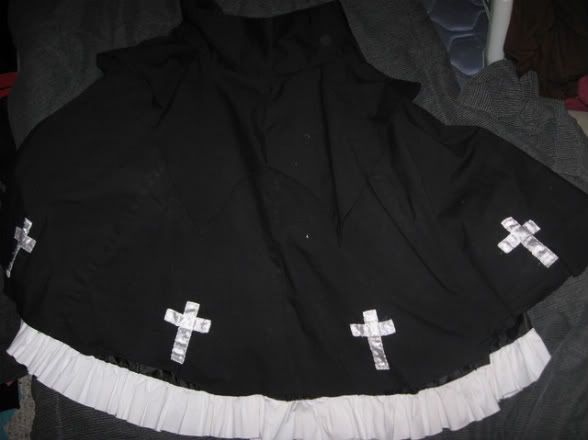 F+F Cross Skirt
Waist= 30''
Length= 24''
Price= $25 OBO
Bow Hair Clips- $10 for set of 2.
1 mint
2 white
2 pink
2 blue
OOAK Yellow Skirt
Made with 100% Cotton featuring cotton lace trim.
Waist: 27-36 (can stretch more but it may lose it's shape)
Lenght= 21 inches
Price= $14 OBO
The following items were made as special items for the label I am trying to start called
Seraphim Feathers
. Sometimes I will make things because I am inspired by the fabric, but they won't be a part of the actual line.
This is a special set kind of deal, you get 1 JSK, 1 tote, and 2 small hairbow clips in the set for $56 OBO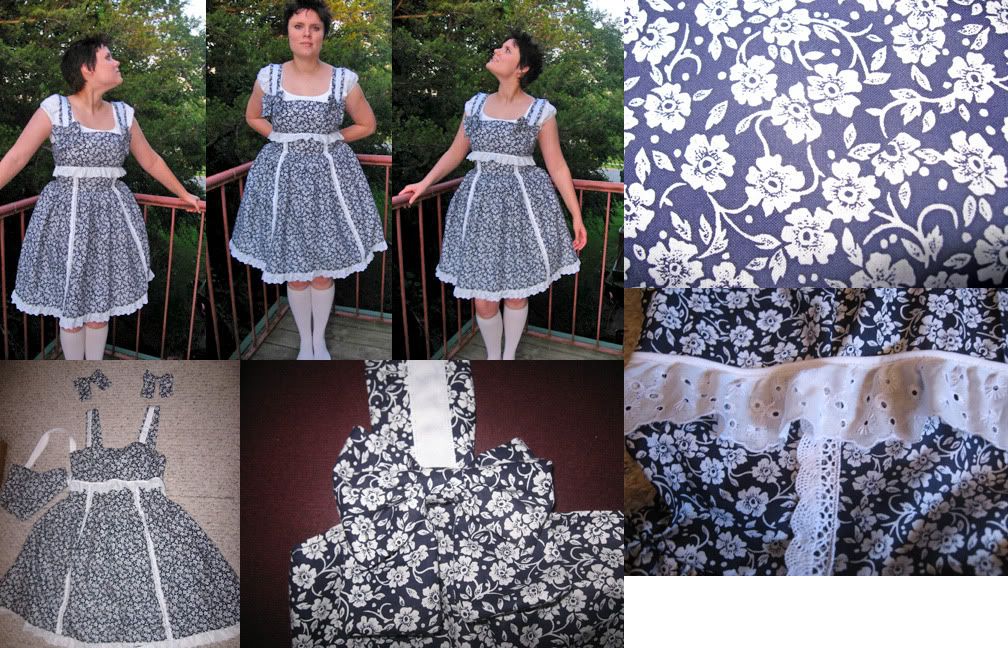 Bust: 34''- 41''
Waist: 27''- 35''