hi guys!
so it's that time again to clean clean clean and lookie what i've found. awesome deals for you!!



ok so here's the deal.. READ THIS:

1. i will ship anywhere. YOU PAY THE COSTS!
2. everything is MAKE AN OFFER. you get discounts if you buy more.
3. i am definetly willing to trade - provided YOU HAVE STUFF I WANT. i want: faeries, hemp, crystals, sterling silver rings, wicca/witchcraft stuff, hippie clothimg, tie dye, fridge magnets (must be awesome), magnetic poetry, my little pony, brian froud, gothy stuff etc. get the picture?
4. paypal only. everything else is just too confusing.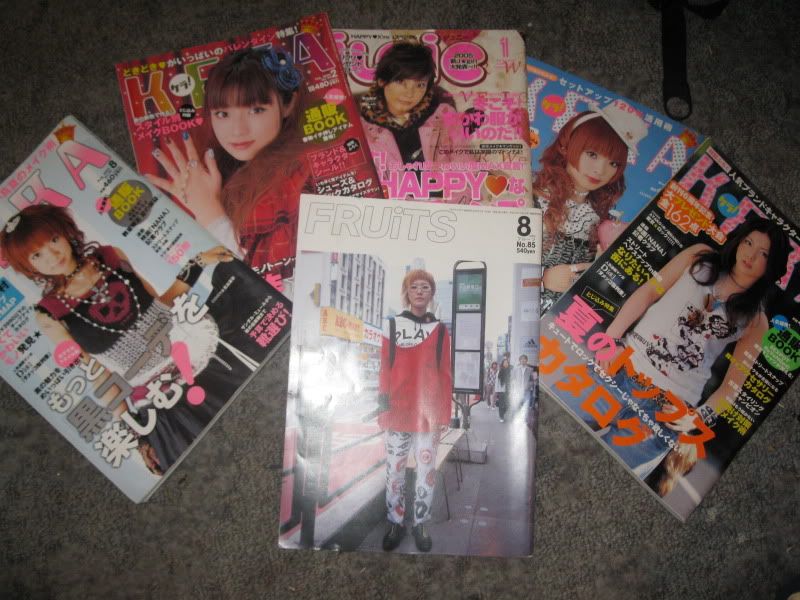 KERA and fruits magazines.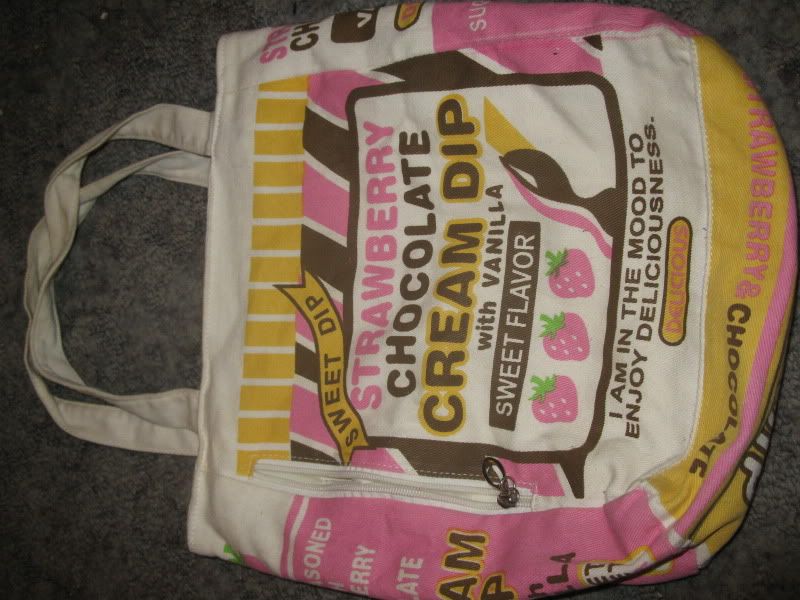 engrish purse.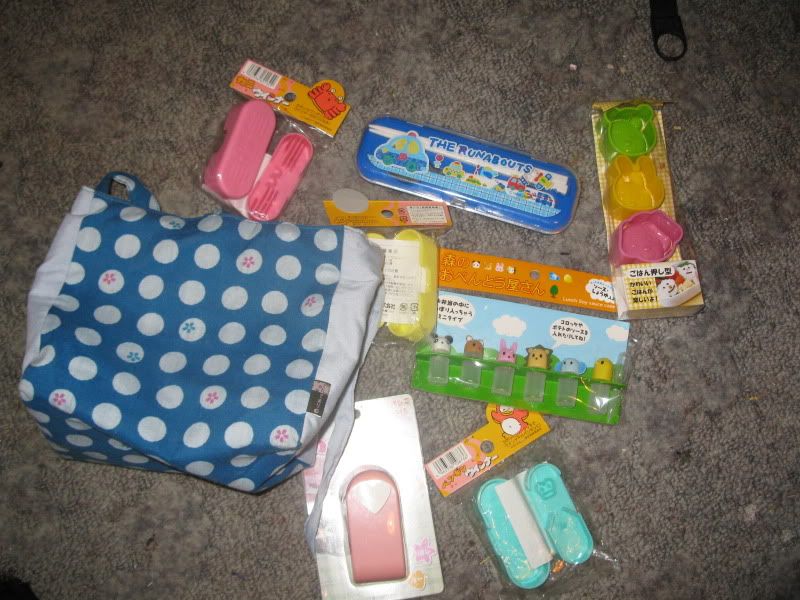 bento supplies including rice shaper, sausage shapers, soy sauce bottles, nori shaper, bento bag and more.



tofu stationary pad still in package, rillakuma tiny bag, phone charms and keyrings (mostly san-x)



kamikaze headband.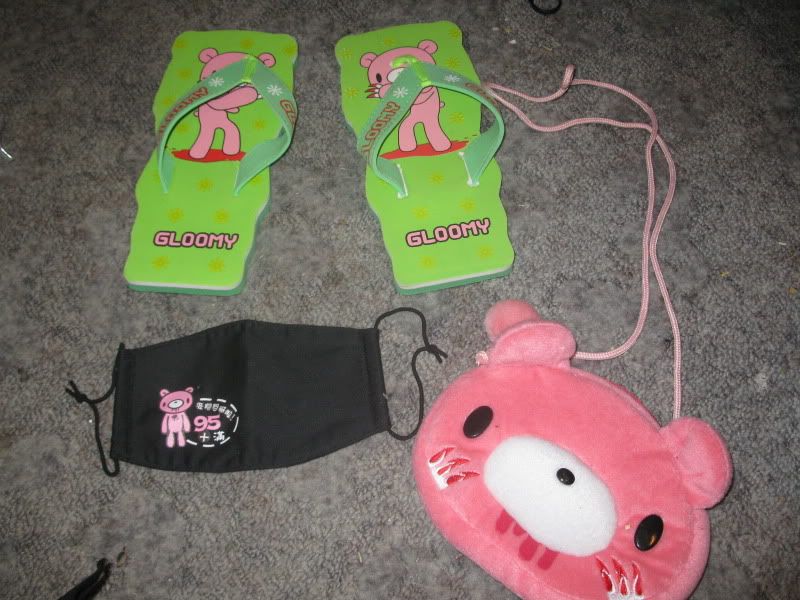 gloomy bear flip flops (size 8 i believe), face mask, and plush purse.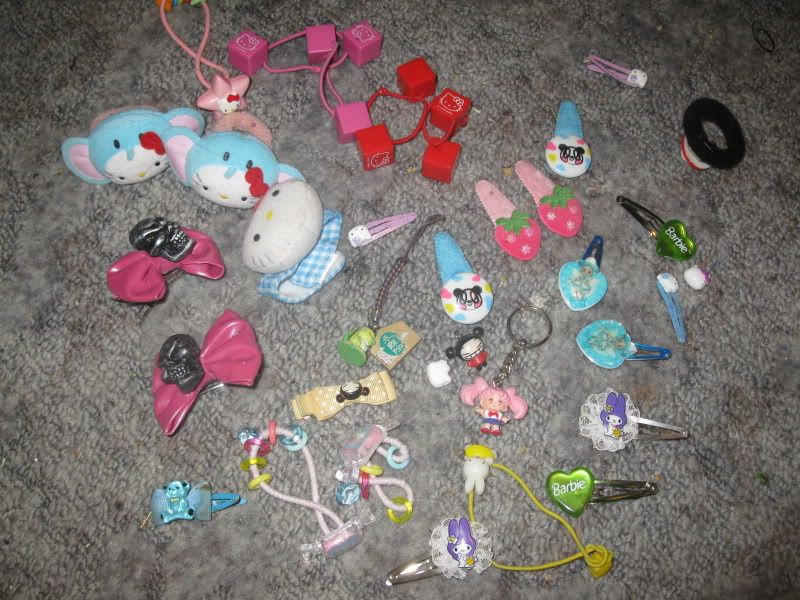 about a million hair clips.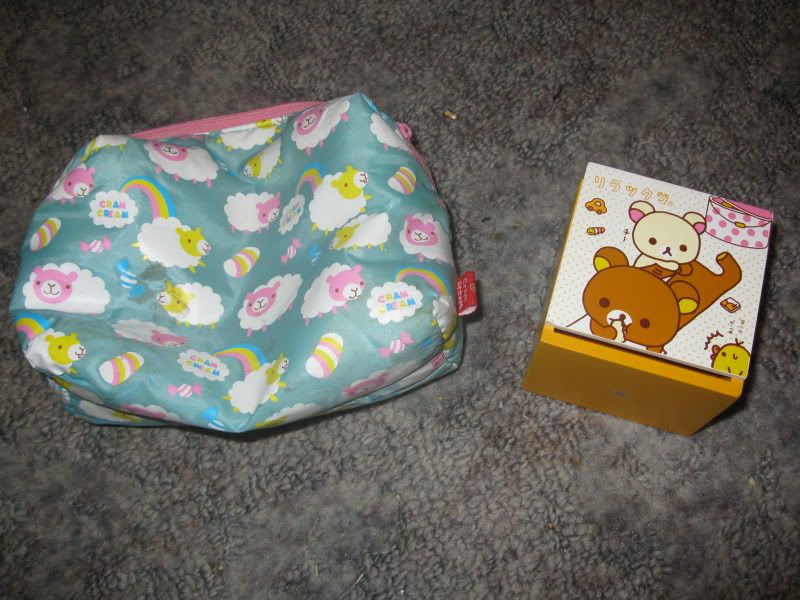 cram cream make up bag and rillakuma box.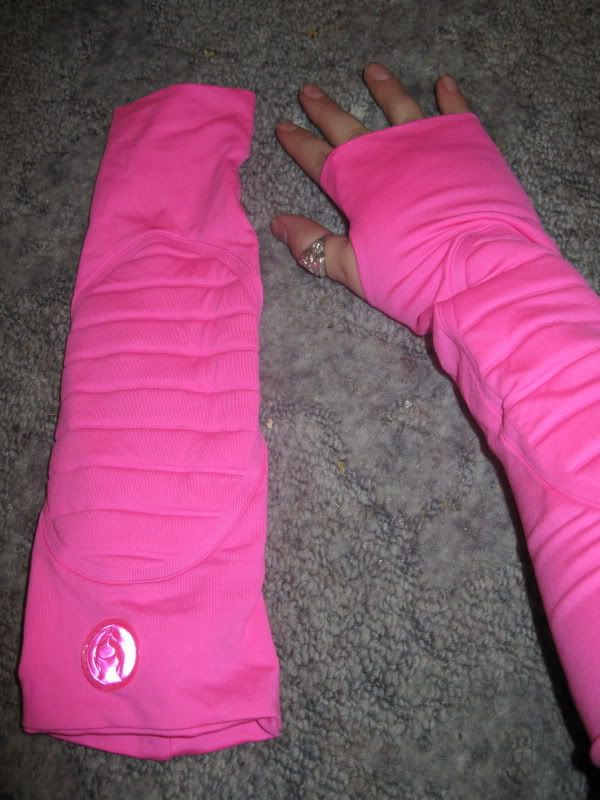 cyberdog armwarmers.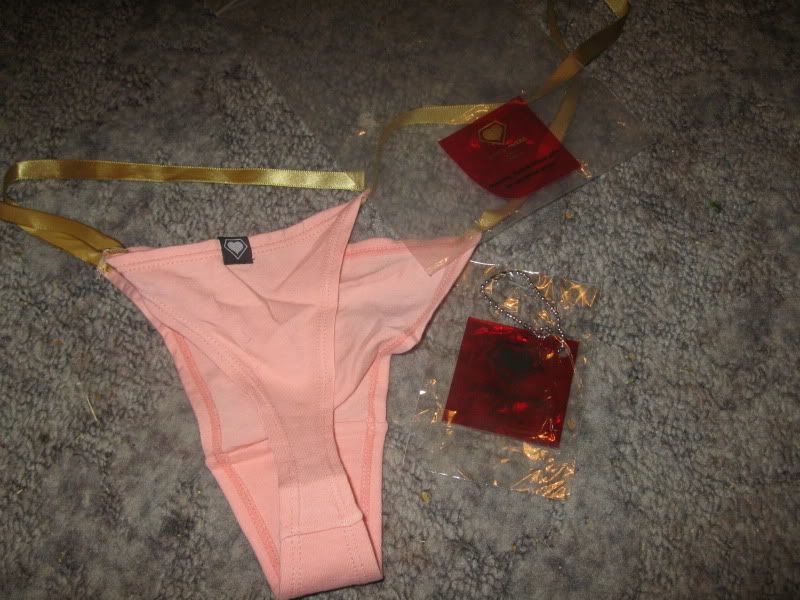 super lovers thong and keyring gift set (from the shop in japan)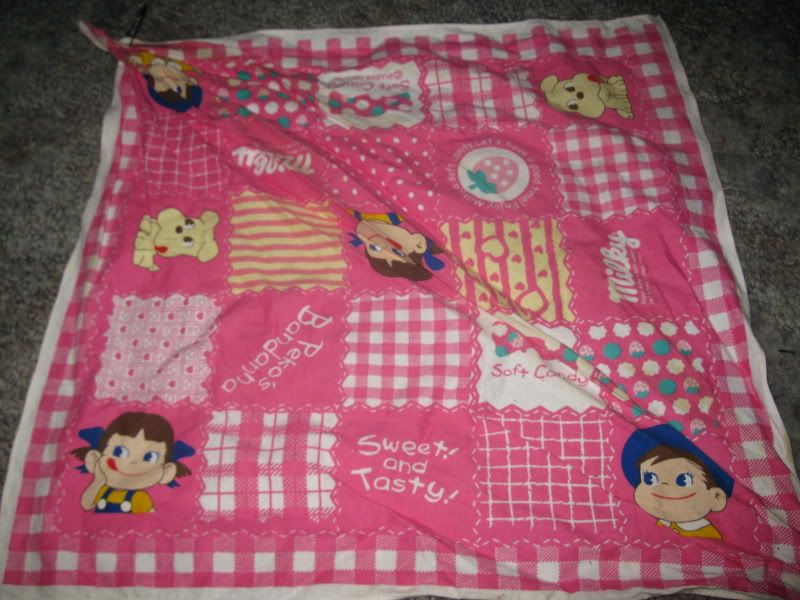 milky bandana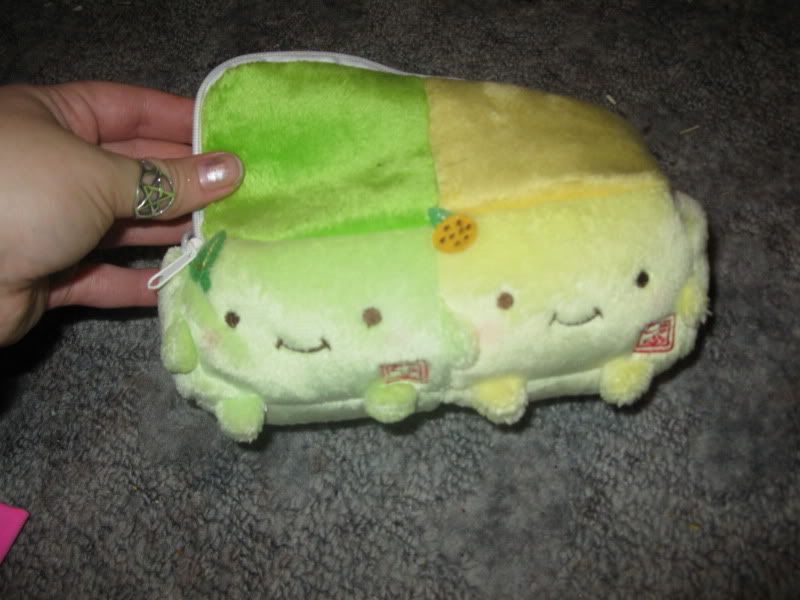 tofu plush pencil case.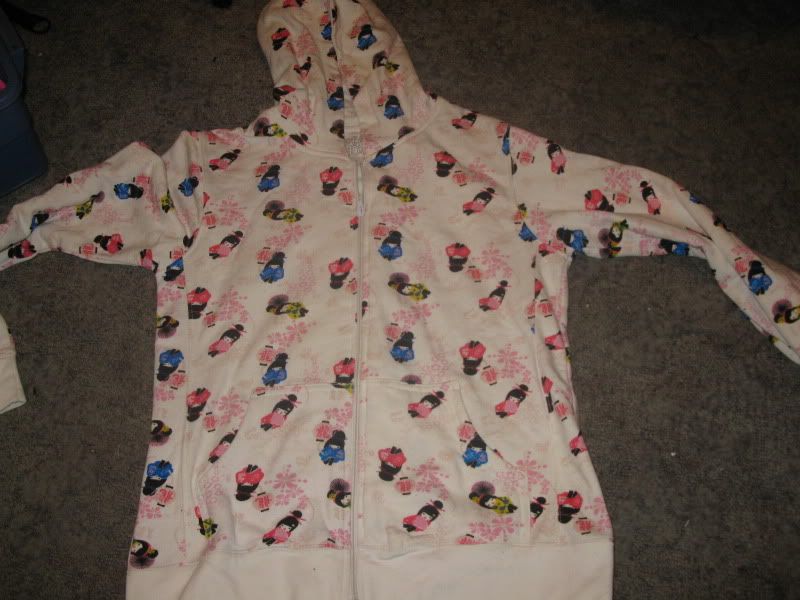 kokeshi geisha girl hoodie, super cute, size M/L.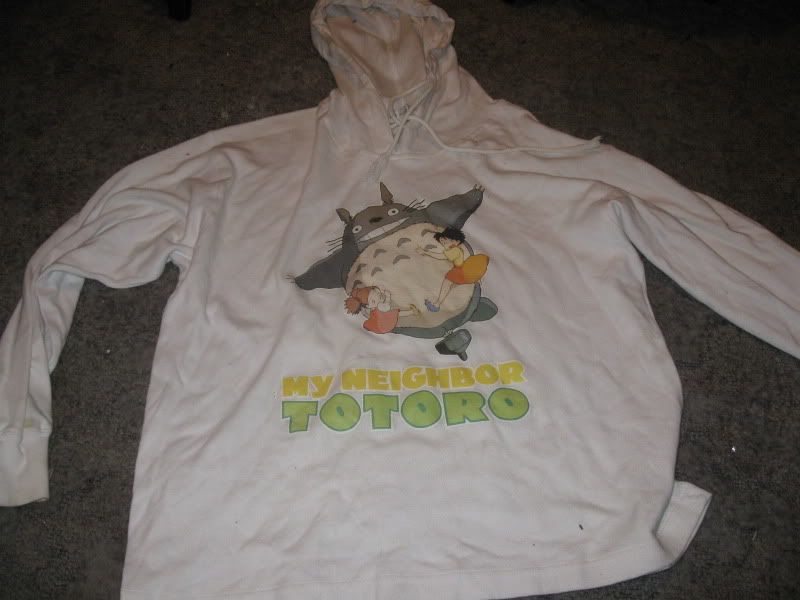 my neighbor totoro hoodie. size M.



betty's blue zip jacket. awesome. size M or smaller L.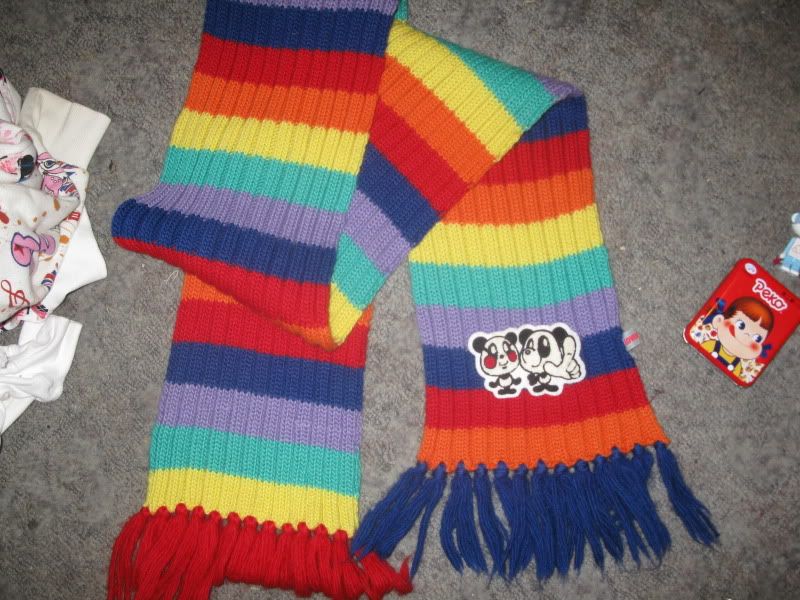 super snuggly super lovers scarf.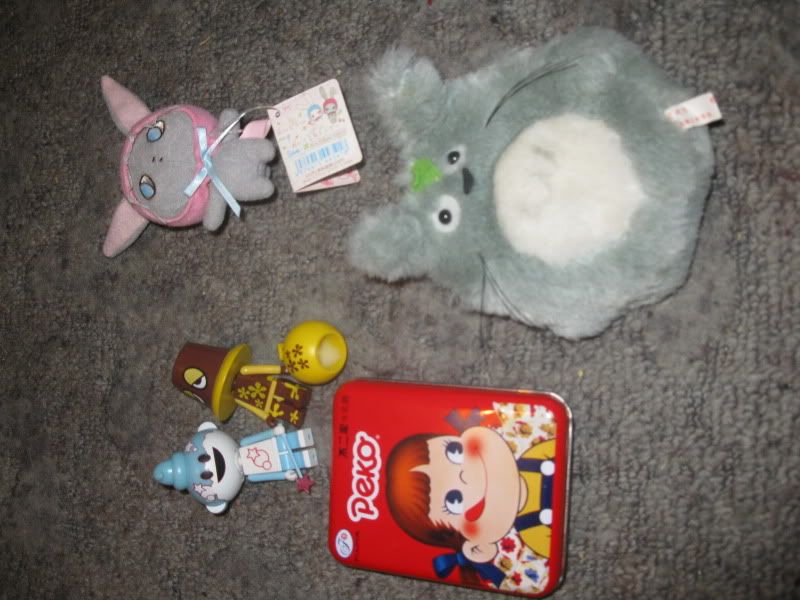 totoro coinpurse, vinyl toys, plush bunny.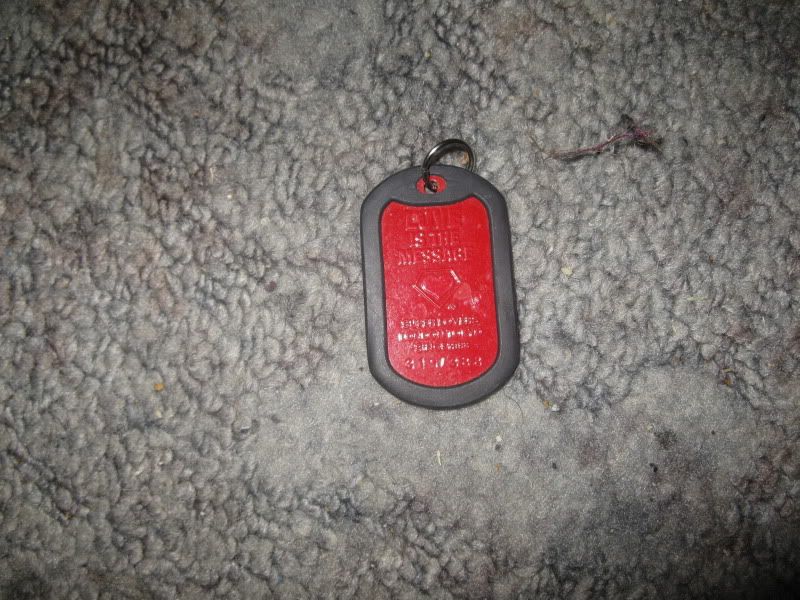 super lovers super rare dogtag pendant, 389 of 500.



LAMB shoes. (necklace and lanyard sold). size 8/9.