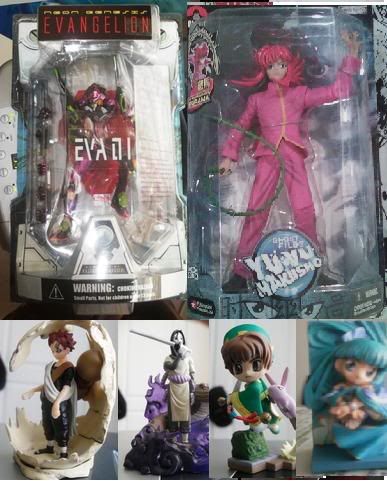 Hi. I've decided to sell many of my anime collection because I don't have any more room. Please check them out.





Neon Genesis Evangelion Figure-$11
This is a "EVA-01" figure from the series Neon Genesis Evangelion. Everything is included and it is open. I've taken the figure out for display but put it back in the box. It is highly articulate and the purple color of the EVA is a beautiful platinum purple. It is definitely a better shade of purple that I like compared to the other EVA figures. I do not know the value of the figure now since it is not on Ebay. I got it for around $35-$40 a long time ago. I would love about $11 for it now.



NRFB Kurama Figure- Offer
I didn't even know I had this until I checked under my bed. He is from the orignal Giant Ape and Funimation Yu Yu Hakusho action figures. I know he's very hard to get now. (I don't know the range of his price since he is not on Ebay.) I bought him for about $18 when it first came out. He has never been removed form the box. His box is slightly dented but the toy looks perfect inside. Plese offer. I'd love for him to have a new home.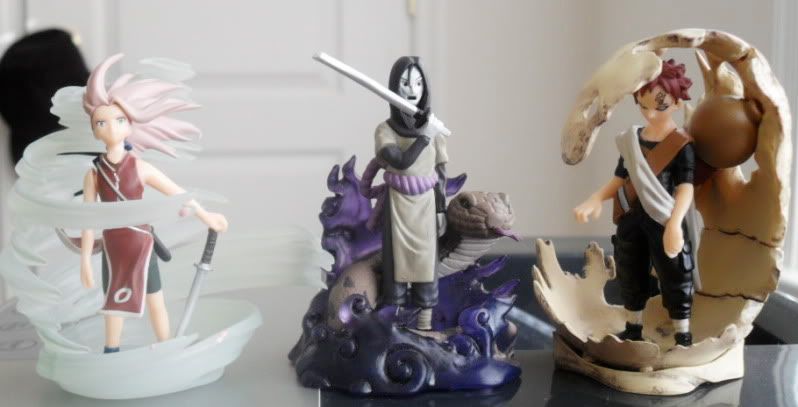 Naruto Gashapon- $3 each, $7 for all three.
These are gashapons of Sakura, Gaara and Orichimaru. I want to get rid of them.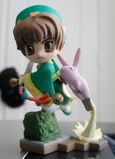 Syaoran Clamp in Wonderland Gashapon- OFFER!
Sadly, the person I sold this too backed out on me so I'm selling it again.
Please offer for him, he seems to be very popular.



Umi Clamp in 3D Land Gashapon-OFFER!
From Magic Knights Rayearth. (I may keep her if I can find someone selling the other two MKR girls.)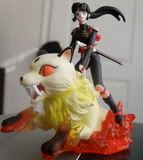 InuYasha Gashapon- $2 for Sango, $1 for Kagome. I just want to get rid of them.



Sailor Moon Gashapon- $10 for Sailor Moon, $12 for Chibi Moon, $20 for Both!



Ponyo Poster- $6
Posters have some creases on them.
I own 3!

If you have any questions on any of the toys, just message me. I am wiling to trade and ALL PRICES ARE NEGOTIABLE! I am located in the US and will take Paypal and Concealed Cash as payment. For bigger pictures, just ask, I can take more pictures upon request. Thank you and have a nice day.