NEW ITEMS!
+ Brand new Geo Lenses in nudy brown, plano, unopened
+Metamorphose socks
+ Miyavi album 7 Samurai Sessions and Neo Vizualism Single/DVD for sale or trade
+ The GazettE: NIL official for sale or trade

Lowered prices:
+ Loveless: Complete anime, manga collection
+ Death Note set with free tee shurt
+ BJD heads from Luts and Fairyland
+ PUTUMAYO punk lolita skirt

If you feel my price is too high, I am willing to haggle. :3

I trade too! I just ask that you have ample feedback and proof of ownership of the things you'd like to trade.

Happy New Year!~

12/31/2009: Brand new items!
First for sale, I am listing a brand new, unopened pair of Geo lenses. They are hue CH-624, Nudy Brown. They are a gorgeous golden hue, but now that I've seen them I think they are too close to my natural eye color to show up.

They are Plano/no prescription.




Here are some stock photos of the same color, CH-624.



My price: $20 shipped Priority in the US, OR TRADE for another unopened pair in a different color (except green, which I have).

Next is a pair of Metamorphose lolita brand sailor socks. I got these in a set with my Meta Marine JSK. They are in good used condition, no stains. I have never worn them, but the owner who sold them to me washed them before I got them.



My price: $15

Next I have an assortment of CDs. My terms are kind of weird here; I don't really want to sell them, I would rather TRADE THEM for Dir en grey albums and singles.

In particular, I AM LOOKING FOR:
- -kai-
- Six Ugly
- Aint Afraid to Die
-The Final.

I will look at anything though. :3 I have a biiig chunk of their discography, so offer me anything, but don't be surprised if I have it all ready.

Here is what i would like to trade. If you are interested in buying, PLEASE COMMENT with an offer and I will get back to you as soon as possible.




7 Samurai Sessions




Neo Visualizm (Includes bonus DVD with Kavkii Danshii PV)




NIL, brand new. Literally just bought it. xD- SOLD

Now, for the relisted items which I have reduced the prices for.

I have a purple Putumayo skirt looking for a good home, great for casual or punk lolita. It is fully lined, fully elasticated, and fully fluffy!

It is made from a soft high quality cotton and has pretty embellished black lace. I would say the max the waistband can stretch is 35".

I am selling this purple version:



This is a stock photo of the red color way, where you can see the details on the lace better.



I am looking for $75 $60.

Death Note Volume 1 Anime, and Death Note Movie Bundle
$20 $15 for both and get a free tee shirt
Both are brand new, I'm just off my Death Note kick.



FREE Death Note tee, S



Loveless- Complete series
Volumes 1-3
Excellent condition
Cost $60 originally
Selling for $40 $20 for all



Loveless manga series
Available- 2, 3, 4, and 7
Can be sent via media mail
All are in mint condition with minimal to no wear.
Cost $60 originally
Asking $40 $20 for all





J-Rock



L'arc en Ciel
LIVE IN THE USA 2004
Includes DVd and Japanese single plus pamphlets
Has some cute goofy footage of the at the aquarium
$10 $6





Ball Jointed Dolls



These next items, I am posting for my close friends. If you are interested please comment and I will give you their email addresses or LJ accounts so you may contact them.

Both of these friends are located in the US and accept Paypal. For other payment methods or layaway options, you'll have to email them, cause I'm not sure. xD I can ask too, I see them every day.

FAIRYLAND Event Head- Minifee Shiwoo Scar head, Natural Skin
Brand new, never used, only taken out of packaging for pictures
$75 + shipping



FAIRYLAND SD-sized Dreaming Shiwoo head from LUTS
Natural Skin
Faceupped
$110 + shipping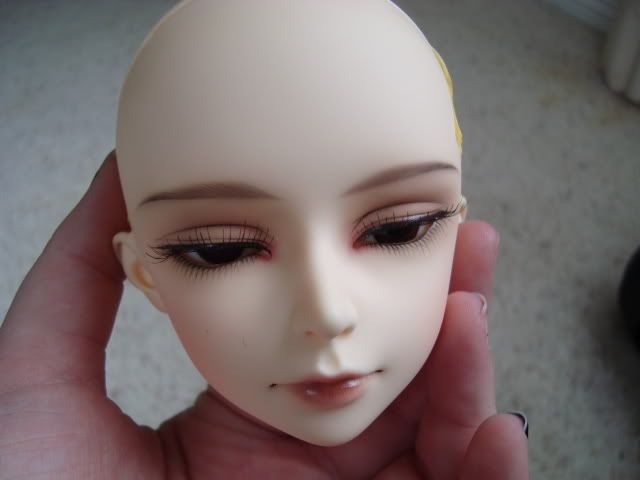 FAIRYLAND Littlfee Pukisha Faceplate in Natural Skin
$30 + shipping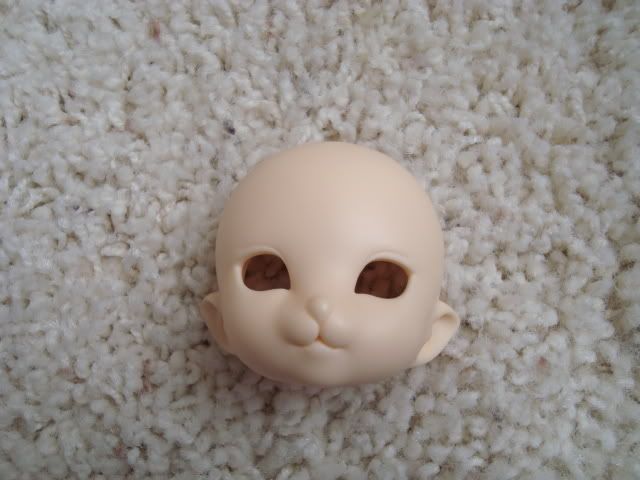 Feedback:
☆ Journal Feedback:
Positive: 24
Neutral: 0
Negative: 1 (item sent via Media Mail was not received.)

☆ my eBay... (hachi.ko)
Positive: 27
Neutral: 0
Negative: 0

☆ Den of Angels... (Lavendre)
Positive: 55
Neutral: 0
Negative: 0

☆ Loligoth Database! (cherielavendre)
Positive: 33
Neutral: 0
Negative: 0

I am in Hawaii, USA and can ship international if you pay shipping. I will quote you for Priority shipping to your location, because it's the most reliable way to send things from here.

Thank you for looking and happy new year!