Hey guys I really need to get rid of my things, feel free to offer this is a clearing out for me.
Totoro Plush
Capcom figures
Harajuku Lovers Lil' Angel- sold
maru pen nibs
Final Fantasy 7 official sound track
A random reborn keychain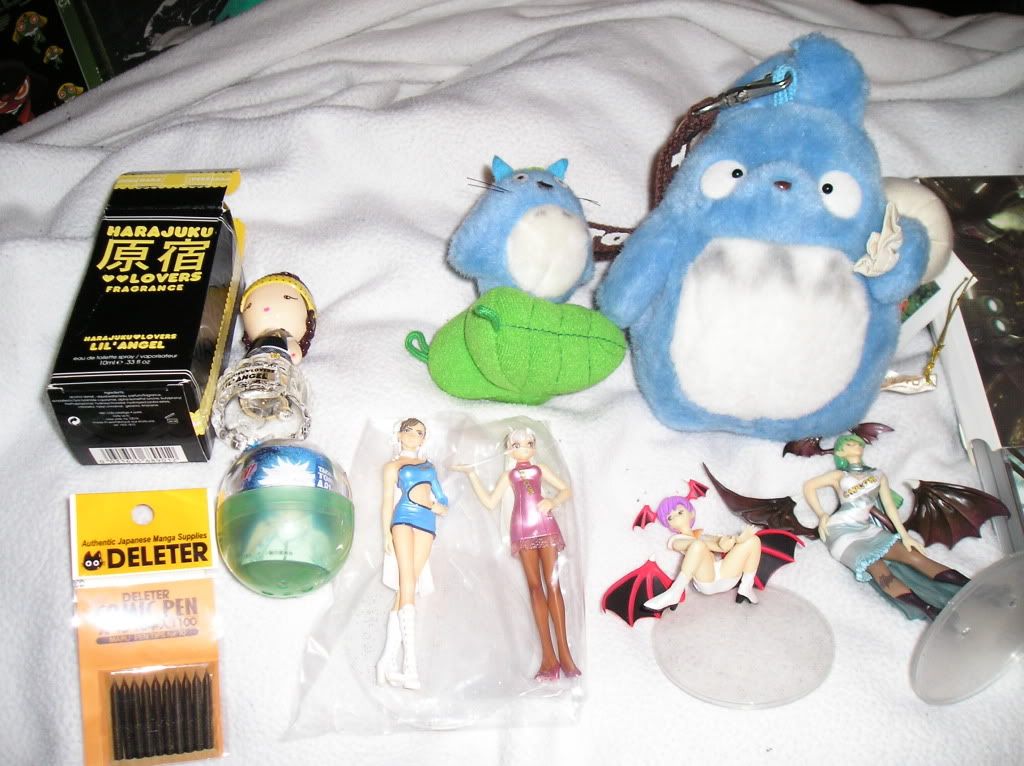 Paypal only please.
Open to trades as well.
ebay feedback:
http://feedback.ebay.com/ws/eBayISAPI.dll?ViewFeedback2&userid=clenatti&ftab=AllFeedback