I gotta sell these items to pay for some car insurance ASAP. My father who said he paid it last month lied to me and I don't want it canceled. D: I only need $104 but still that's hard when unemployed.
If you buy $50 you get free priority mail shipping w/ tracking in the US. If you buy $100 worth of items, you get free priority shipping with a free item worth $15 or less from any of my items. :D
*I accept paypal.
*Paypal fees are paid by the buyer.
* I do have a long haired cat. I try my best to keep him away from my clothes. I do go over clothing before I ship it out but it's not a guarantee I get it all. I also have hedgehogs but they aren't allowed around my stuff. lol
*
Shipping is not included unless specified
. I will ship internationally if you are willing to pay the extra for priority or EMS. (Which ranges from $12 or more onto the price) I will ship first class internationally at your own risk, since there is no way to track it.
* I ship everything with tracking, even first class.
* I'll ship within a week of payment. (Just a note, I cannot ship items on Saturdays for international packages from my post office, the window is closed) If an item is needed sooner please tell me and I'll try and get it out faster. ***I ship on Monday, Wednesday, and Friday
* Items are on a first come first serve basis. First to leave their paypal gets the item. Also if someone is willing to pay full they will get the item.
* If you have any questions please ask!
BTSSB and
Imai Kira postcards
$7 a piece. Shipping will be $1.75 for a single or all. This includes tracking within the US

ASKING: $7 a pieceYOUR OFFER:
BTSSB knee socks tried on once. These will be washed before being sent out. I was asking $15 SHIPPED in USA
ASKING:
$15 Shipped
YOUR OFFER: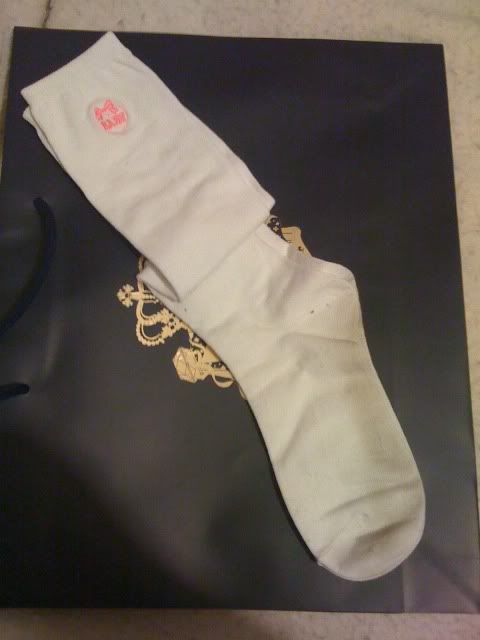 BTSSB Calander New in package. Got another one with some shoes I bought. lol $20
ASKING:
$20
YOUR OFFER: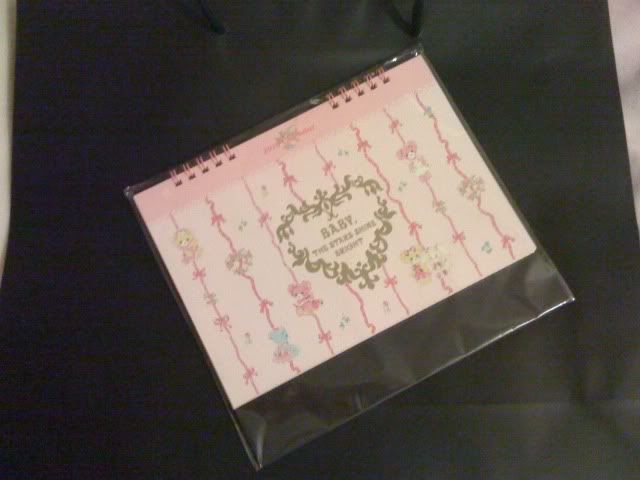 Demonia boots sz 8 aka 24.5 cm. These are about 3 inches high. There is a small gash on the right boot; it's pictured and it reflects the price. $26 plus shipping
ASKING:
$26 plus shipping
YOUR OFFER:
Handmade lavender bonnet. I am not a bonnet person so this has to go. $12 SHIPPED in USA

ASKING:
$12 SHIPPED US
YOUR OFFER:
MAM Black crown parasol. Like new, used once. Water proof and UV resistant. The crown detailing is white and symmetrical on the other side. $55 SHIPPED in USA priority mail (I can only ship it this method) You would have to add $15 internationally.

ASKING:
$55 SHIPPED US
YOUR OFFER: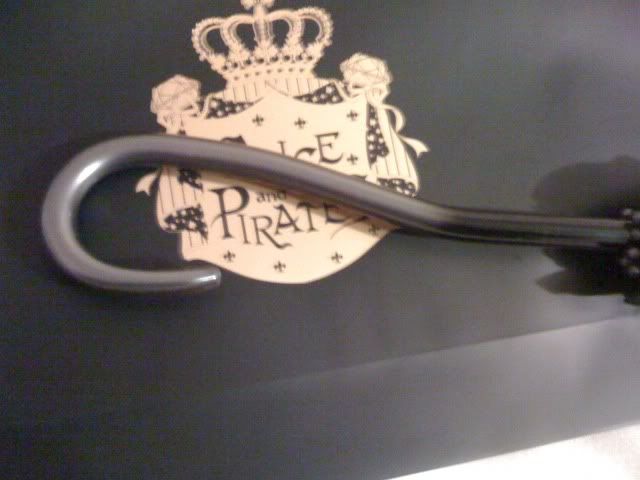 F+F Long Bloomers in black sz 12 Can fit up to 35 inch waist and are 20 inches long.
ASKING:
$17 SHIPPED in US
YOUR OFFER:
Vintage Treasure Chest purse, there is some damage to the bottom which is picture. This purse is 30 years old, keep that in mind. The box part is 8x3x3 - $30
ASKING: $30+shipping
YOUR OFFER: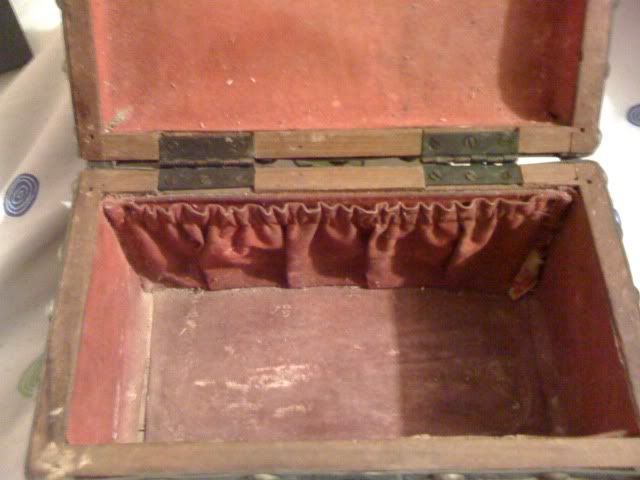 Here is the game list.
PC: Bioshock 2 New $45
Sims 2 Christmas edition **this is the full game $15
Wii:
Okami- $20
Super Smash Bros. Brawl $25
Dokapon Kingdom $20
Blazing Angels $15
Elebits$10
Rayman Raving Rabbids $15
Hand-held items:
Gameboy color system-yellow $10
Pokemon games: Yellow, Red, Gold,Crystal, and Sapphire
$8 a piece
GBA- Kirby and the amazing mirror $10, tarzan $2
DS: Pokemon Platinum $20
Pokemon Mystery Dungeon: Explorer's of Darkness $20
Scribblenauts $20
I have a silver GBA but it's back clip for the batteries is broken so it's taped on right now. $10
I have several accessories for the GBC..I have a picture of all of them since I don't know the exact names
Gamecube system w/ offbrand controller $15
Legend of Zelda Windwaker $10
Karaoke Revolution Party w/ mic- $30
Legend of Zelda Four Swords Adventure $15
PS2: DDR Extreme 2 $15
DDR Max2 $10
DDR: Supernova $15
DDR: Supernova 2 $15
NES: $4 each on all
Game Genie
- Maybe a NES Advantage controller
SNES
Warpspeed $4
The Magical Quest Starring Mickey Mouse $5
Pilotwings $3
Maybe and extra controller if I can find it $5
N64
Super Smash Bros $10
Banjo & Kazooie $10
Banjo Tooie $10
Legend of Zelda Ocarina of Time $10
Turok Two $7
Transfer pack for pokemon stadium. $4
Pokemon stadium without sticker $7
Donkey Kong 64 $10
Starfox 64 $10