Hello! I have two rare BJDs for sale! Please read below to find out about them :3

Location: Texas, USA
Price for Choa: $415 *LIMITED TIME PRICE* (not including shipping) price includes new faceup by Dyubbk and wig.
Payment method: PAYPAL ONLY. NO E-CHECKS.
Shipping: Shipping is done on weekends. Price of shipping depends on your location.
Pictures:

Choa with new faceup (pictured borrowed from Dybbuk, the faceup artist) :


Location: Texas, USA

Item Description: SOOM Monthly Doll Glot. Blushed and face uped! *NOTE* Has a spot/knick on side of hooves and one small one on her horns. Could be fixed, I just don't have the supplies or the talent. She will have her horn, wings, human legs, wig, eyes and an outfit from luts. So she is a Full Set just not the full SOOM set. Faceup and blushing done by the lovely and wonderful YukiBombay!

Price: $550 (Not including shipping or ppal fees) without clothes and wig: $425

Payment: PAYPAL ONLY! NO E-CHECKS!!! I might be willing to do a money order but you need to pm me to discuss it.

Shipment: Usually occurs on weekends or Wednesdays, shipping payment depends on your location.

Pictures: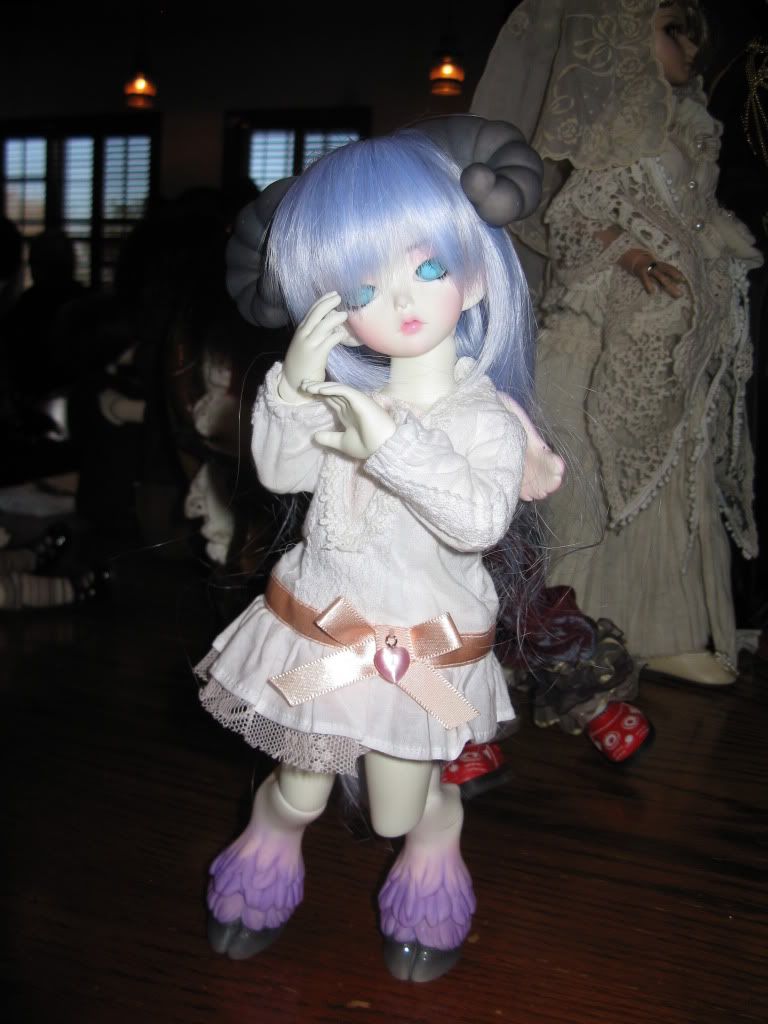 Will take more pictures with more interest. She comes with EVERYTHING pictured plus her human legs!

Please comment if you're interested! No Trades!! Will negotiate price!