Sorry for the bad photos! If you want better ones, please contact me.

I ship from Finland; I take PayPal, and bank transfer within Finland.



Arena37c Special vol.29 10 euros
Alice Nine 42 pages, T.M.Revolution etc.
No poster.

Shipping worldwide in bubble wrap: 5 euros




Arena37c Special vol.32 10 euros
Alice Nine 40 pages, Kimesu, AcQuA EP etc.
No poster. Some of the stickers have been used (see photo).

Shipping worldwide in bubble wrap: 5 euros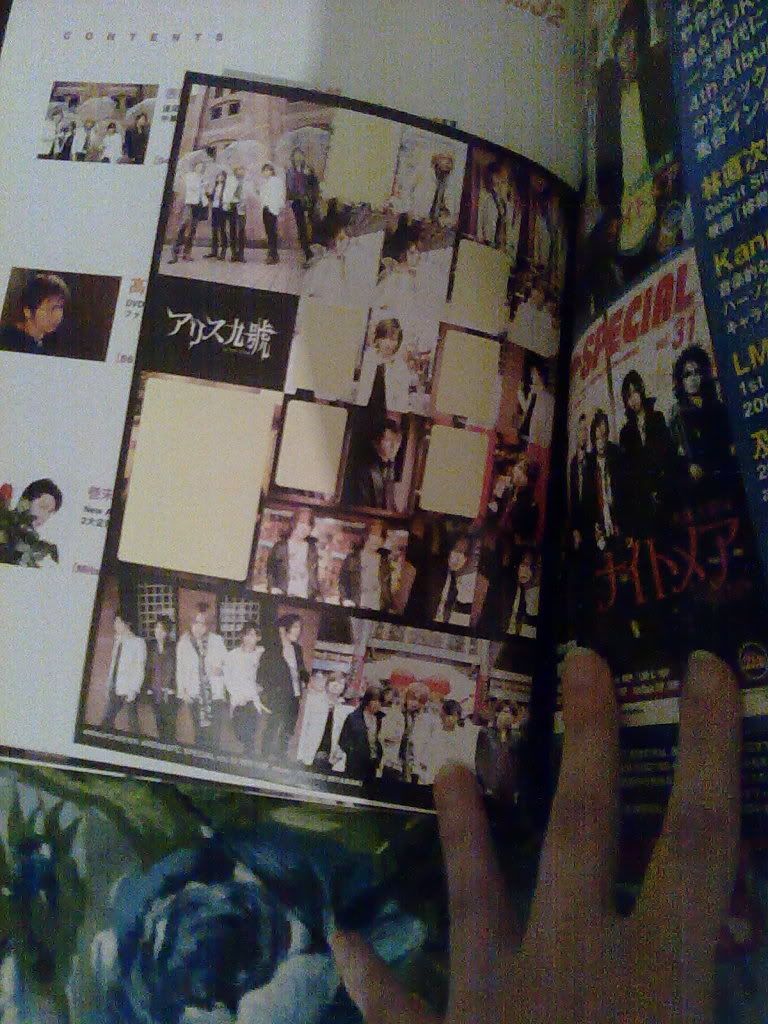 Aquarian Age JUVENILE ORION volumes 1-3, all in English
Well kept, no bent pages, no stains etc.
separately: 5 euros each (shipping worldwide in bubble wrap 5 euros)
buy all three: 11 euros (ask me about the shipping)







Sex Machine Guns HELL thy Set M VHS 10 euros
Never watched before. Original cardboard slip sleeve.

Shipping worldwide in bubble wrap: 5 euros





Penicillin: Imitation Love /w Never Ending Story double mini CD 15 euros
Never listened. Only taken out of the plastic wrap to check condition; perfectly new. Comes with a lyric sheet; B-track list also includes a talk comment track.

Shipping worldwide in bubble wrap: 5 euros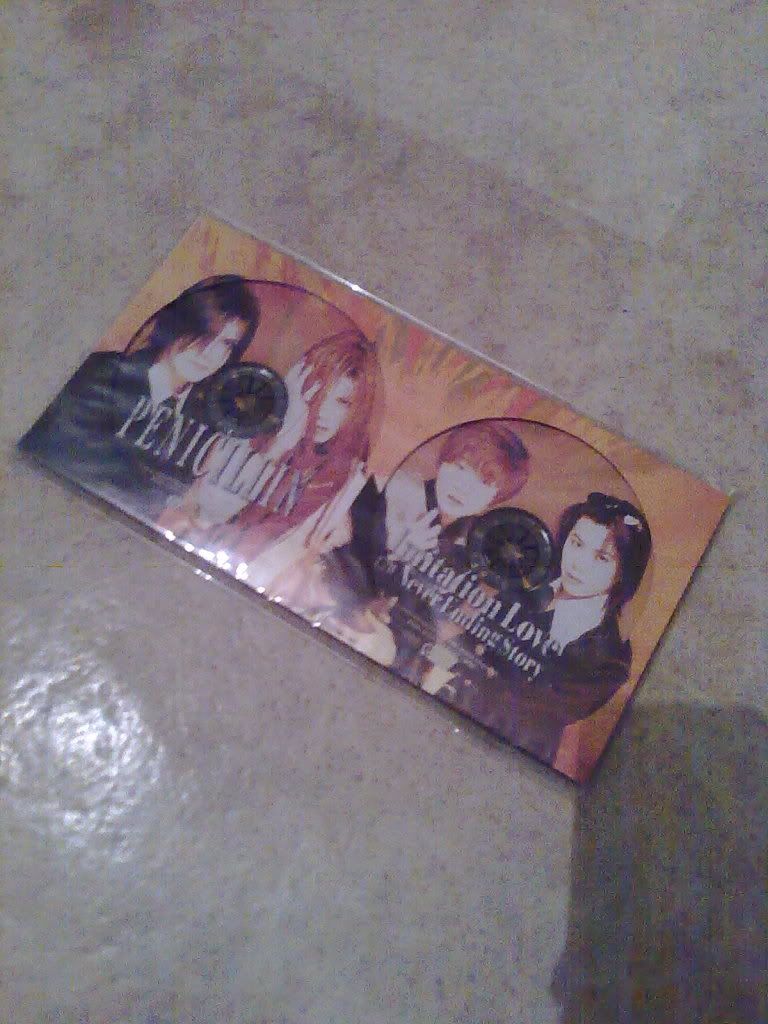 砂月 (Satsuki) Awakening to Moonlight phone strap 12 euros
Never been taken out of the plastic wrap. The charm has two different sides: angel and demon. Bought from the Osaka club Alive! live last June.

Shipping worldwide in bubble wrap: 3 euros






Takeru Sato First Photobook "Intently" 20 euros
Hardly opened, in perfect condition with the original obi around the book covers. Tons of pages of good-quality photos and eyecandy.

Takeru Sato debuted in Princess Princess D and is known for his performances in Kamen Rider Den-O as Ryotaro and Bloody Monday as Otoya.

Shipping worldwide: ask me for details.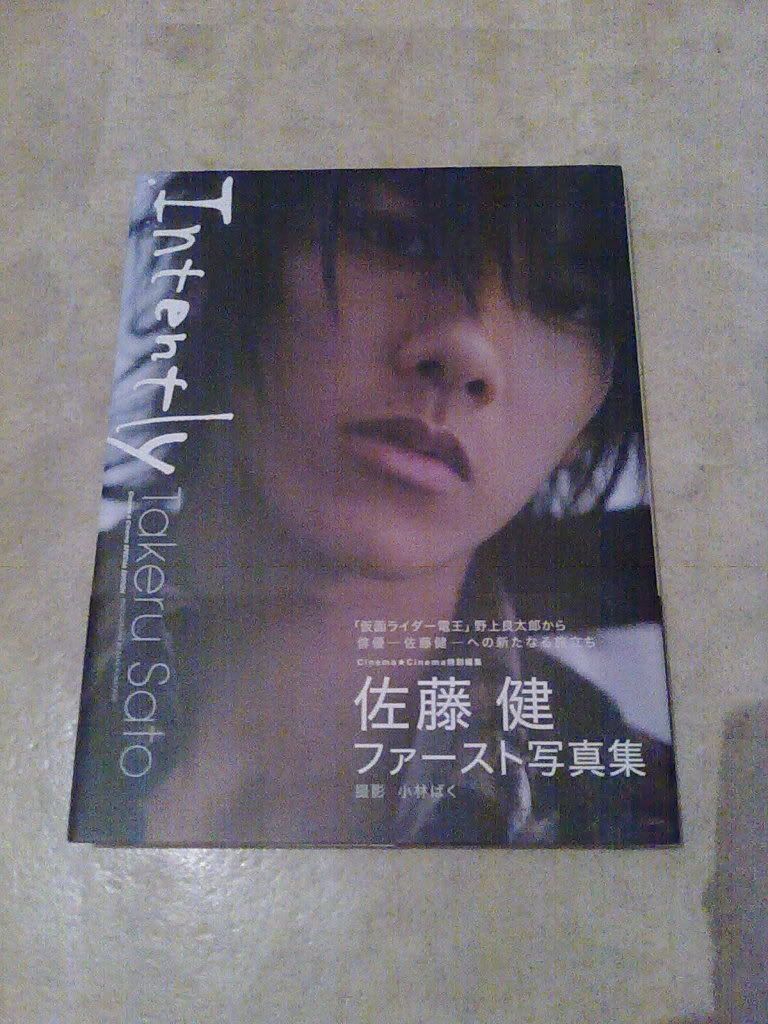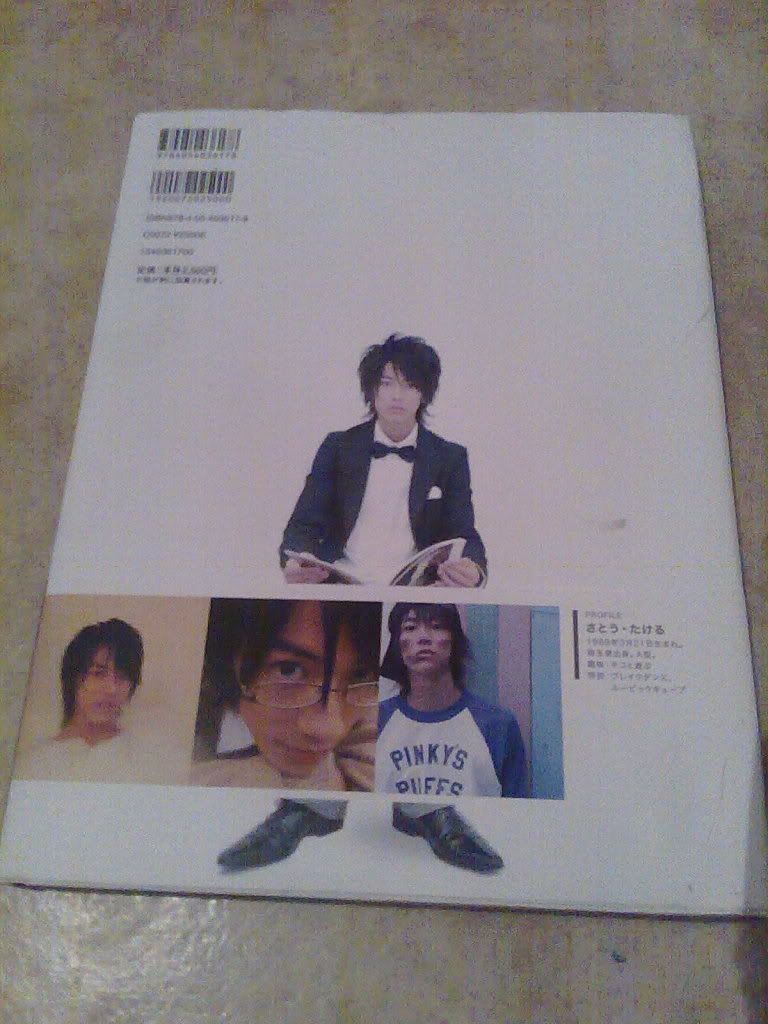 B&G 1/3 BJD "Sky" 120 euros
I bought Sky via eBay a few years ago, and now it's time to part. I'm selling him with his original clothes and a bunch of hand-made clothing that I've gathered during the time spent with him. Mostly he's sat on my shelf doing nothing, but he has two marker stains on him, see photos. He also comes with the original blue eyes and a white fur wig. His strings have been tightened once.

I'll ship him in the original B&G box and bubble wrap (yes, I totally kept the box xD). Ask me about shipping costs.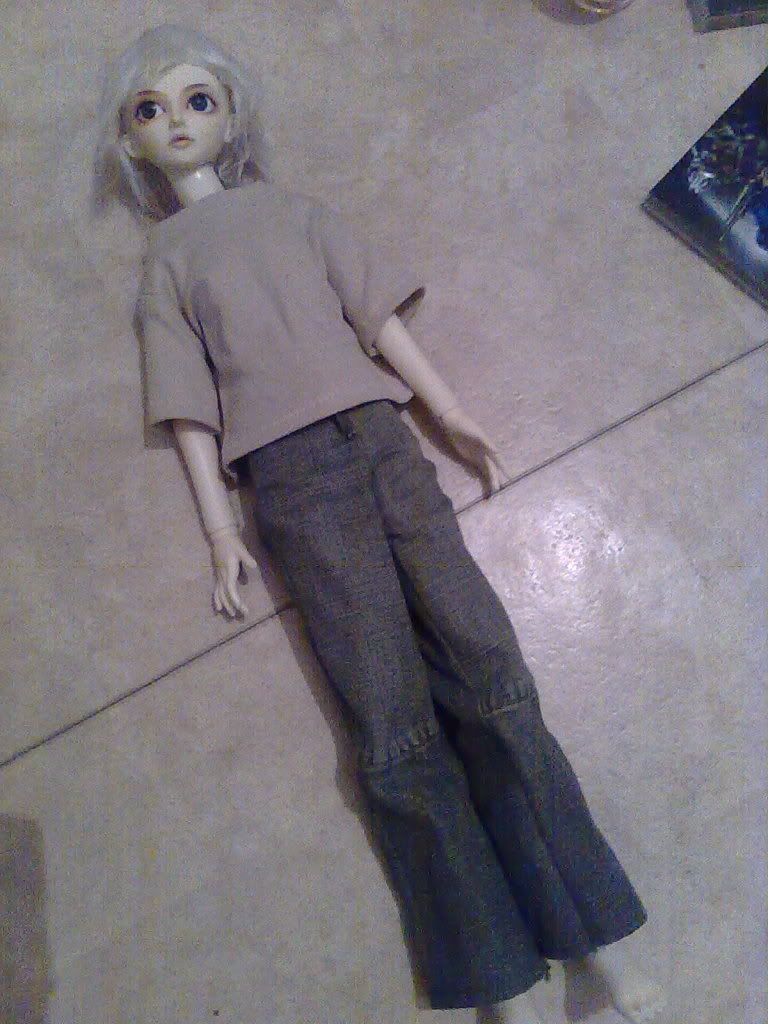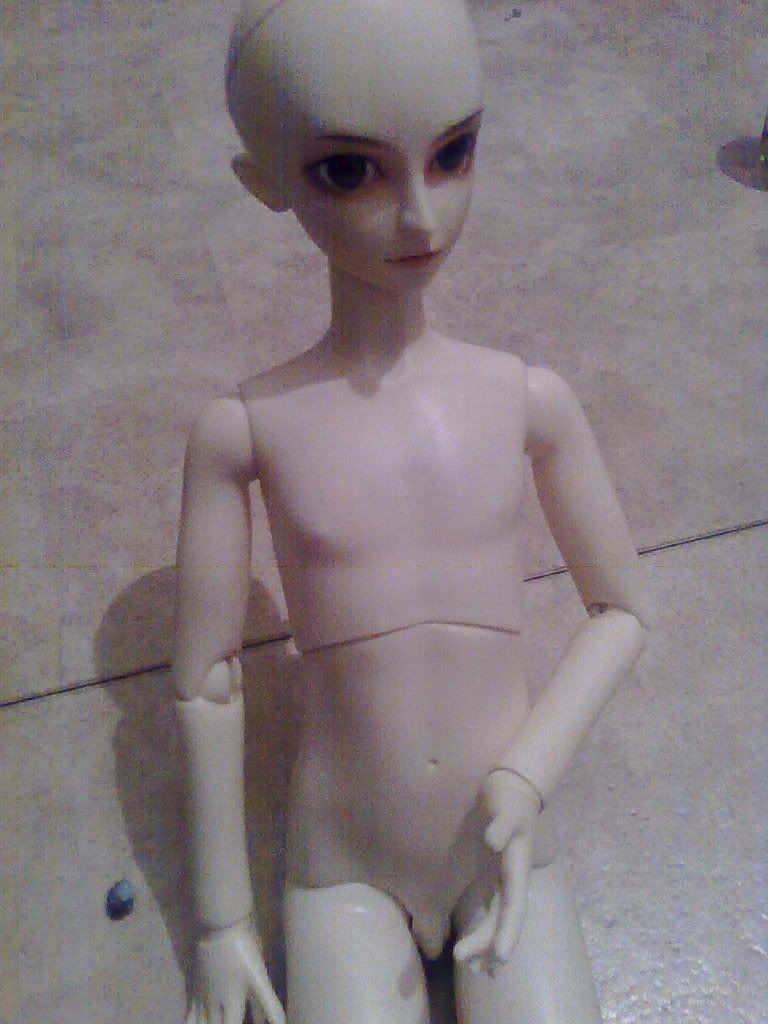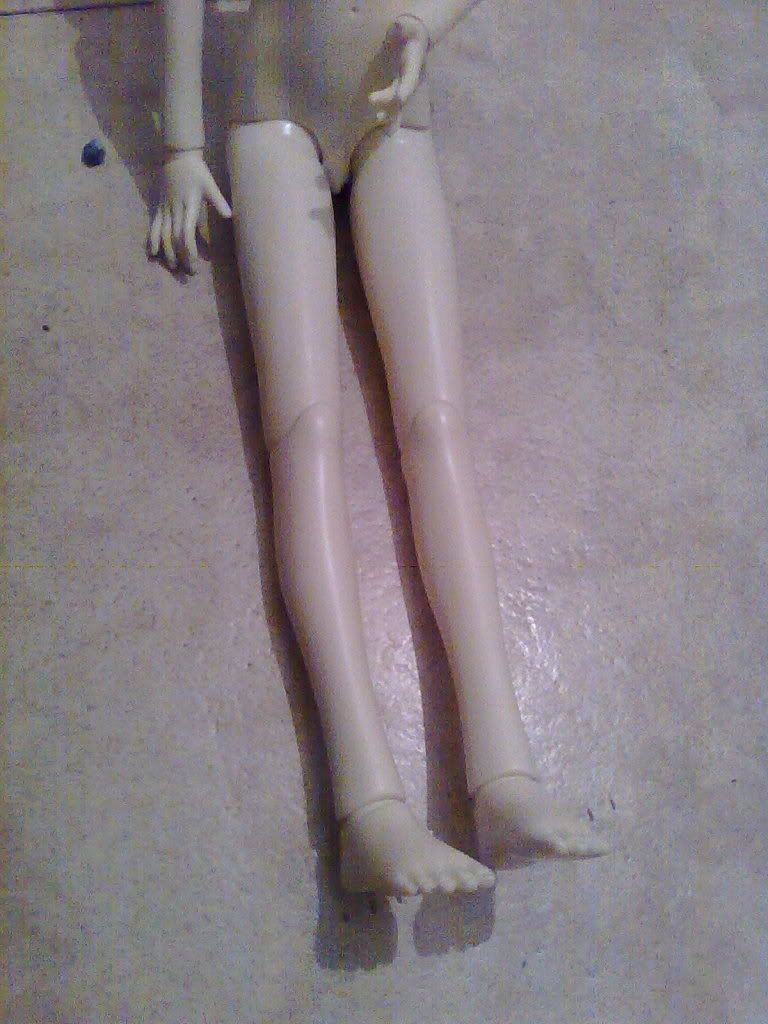 Stain on front (it's there, believe me - right above his chest muscle, look around where the light is)



Stain on back (in the middle of his back - see that heart-like thing?)



Some of the clothes, but not even nearly everything