Hi guys, I've got a few little things I'm trying to sell. Series include Loveless, Fruits Basket, Kyou Kara Maoh and Saiunkoku Monogatari.

All items are original and come with the Movic seal/sticker on the back of each.

I ship from California, and accept only Paypal. I have 100% positive feedback @ ebay under niimue00, and also have positive feedback from garagesalejapan.

Please take a look!











KKM jeweled decals - $9 including shipping.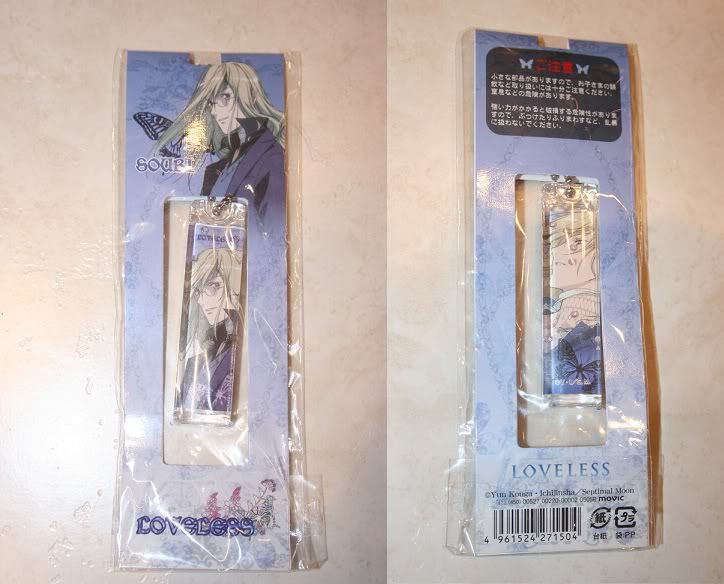 Loveless Soubi keychain. The second picture is the back of the image. - $6 not including shipping.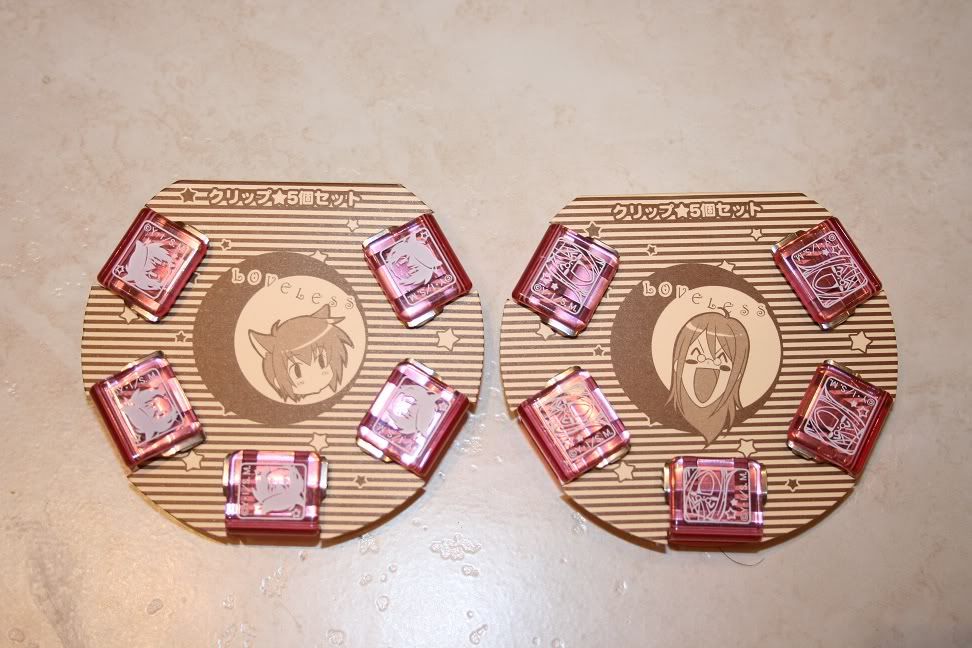 Loveless Soubi and Ritsuka paperclips. These are super cute, designed with secure mechanisms for holding papers. $6 each not including shipping.





Ritsuka teddy bear/cat plush keychain. $12 not including shipping.





Soubi fastener. $6 not including shipping.





Saiunkoku Monogatari decals. Meant to stick on personal electronics. The stickers are delicate, and lightly raised. $5 each, including shipping.





Fruits Basket clear plastic image cards. $5 including shipping.


Please email me at suiseihime @ gmail for any questions.