The Yaoi section in my livejournal has been updated with 150 postcards!
It has been 5 years since I added any items to the yaoi section.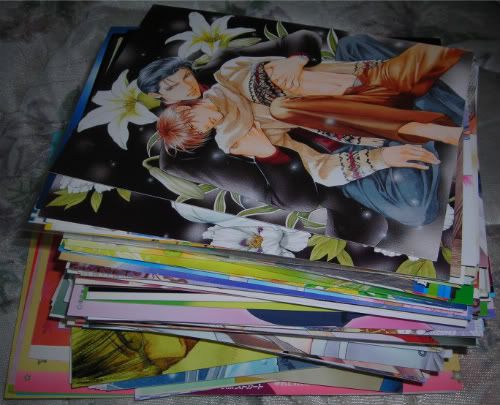 All other sections will be updated in the next few days as I am doing a
massive culling of my vast collection:
*Sailor Moon collectibles
*Chobits collectibles including the rare ring set!
*Furoku and Promos from
Hana Kimi, Fruits Basket, Nana, Kare Kano
*Authentic autographs from
Kubo Tite, Arina Tanemura, Yun Kouga, Range Murata, and yaoi mangaka
*Tons of yaoi newsletters and fliers (also some regular anime fliers) that have been in my collection for over 5 years
*Shitajiki and clear file sections to be added
*Convention manga samplers for $1 each