FMA artbooks, Fushigi Yuugi artbook, Newtype+Shounen Jump issues,
and
manga
for sale, last 3 being $3 each or less;
BUY 2 GET 1 FREE FOR JUMP, NEWTYPE, AND MANGA!
All items are like new and magazines complete with their posters/DVDs/extras. Also for sale are
Reborn! doujinshi by NALIS, Chuukara Coffee, Banyuu, and UOHSAOH
and a
mint Kotobukiya FF VII Vincent Valentine Resin Statue. PRICES ARE NEGOTIABLE!
Payment is via PayPal and shipping is from the US. Post is a bit image-heavy!
All the items for sale are listed with title, details, condition, and price.
ARTBOOKS
★
Fullmetal Alchemist: Art of the Anime
- A hardcover book containing official artwork, details, and screens of the FMA anime. 96 pages.
Front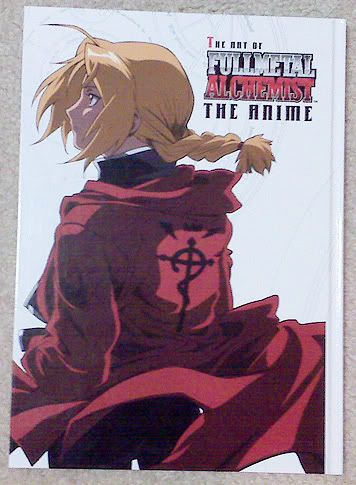 Back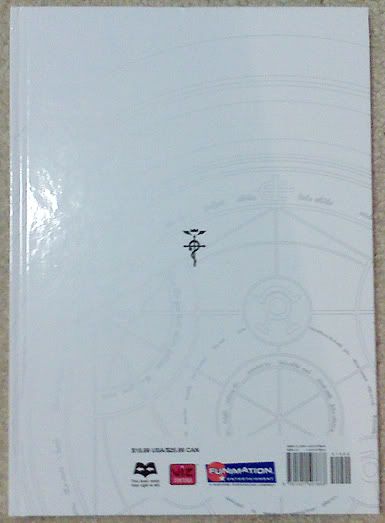 Inside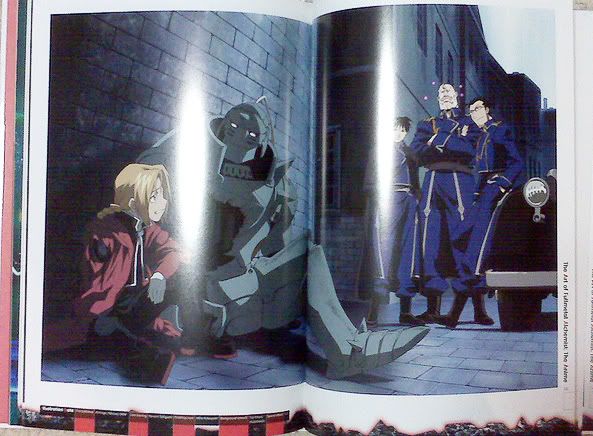 Condition:
New
Price:
$10
★
Fullmetal Alchemist: Conqueror of Shamballa Official Guide Book
- A softcover book containing character introduction, director and voice actor interviews/comments, screenshots, and anime designs.
Front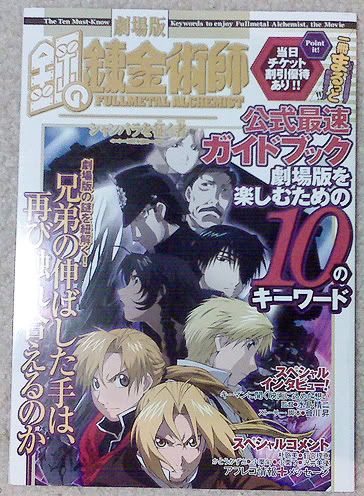 Back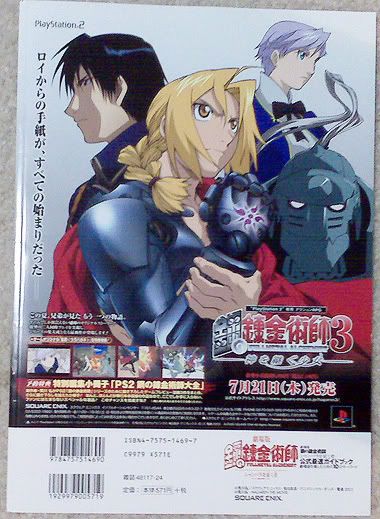 Inside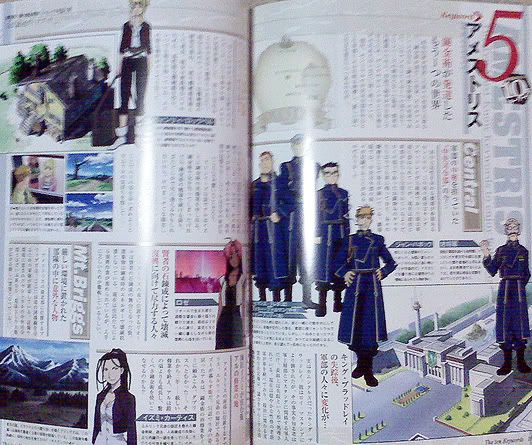 Condition:
New
Price:
$3
★
Fushigi Yuugi Illustrations:
NOT the US version of the book, but the
original Japanese release.
A softcover full of illustrations by Yuu Watase and an interview as well. In extremely mint condition.
Cover: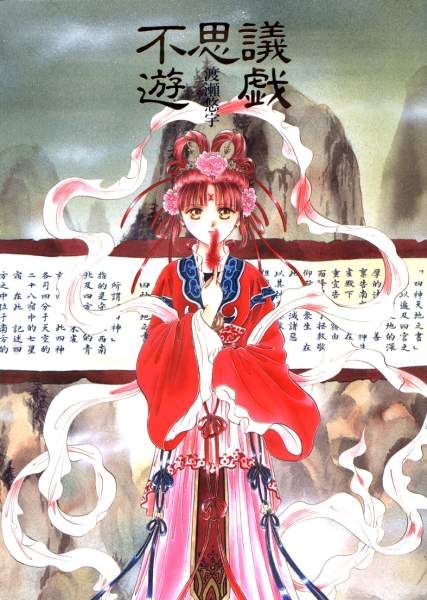 Condition:
Extremely Mint
Price:
$30
MANGA: BUY 2 GET 1 FREE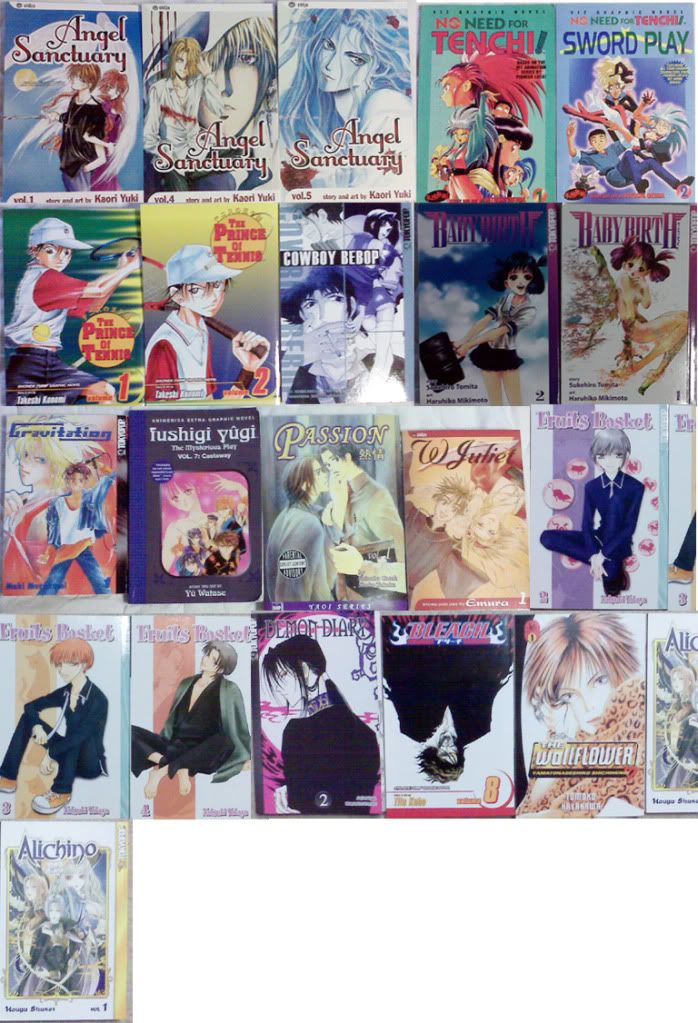 All books are in extremely good condition (like new) with the exception of Fushigi Yugi, which has slightly bent edges. Each book is priced at
$3
, but the FY one is
$2
.
MAGAZINES: BUY 2 GET 1 FREE
These Newtype issues range from
June 2004 to May 2005
(12 issues). Each one is in like-new condition, and have their original posters/inserts and the DVDs that come with each. Each magazine is
$3
, but for the whole lot, you can make an offer.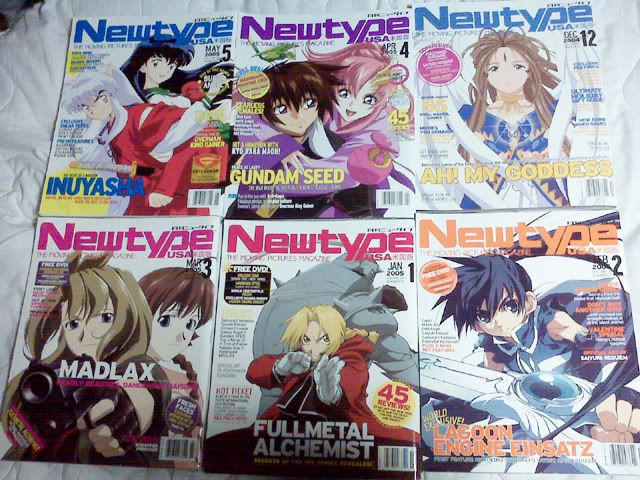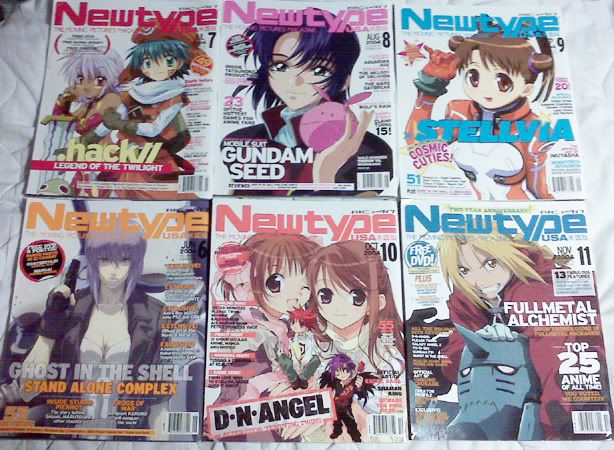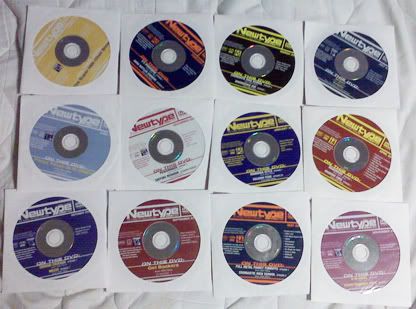 SHOUNEN JUMP: BUY 2 GET 1 FREE
All the SJ issues are in good to like-new condition. Only the 2003 issues have some standard age wear on their covers, but that's about it. The
June and July 2006
issues are brand-new and still in their plastic. Also $3 each, and can also be sold in a lot.
Front and Side views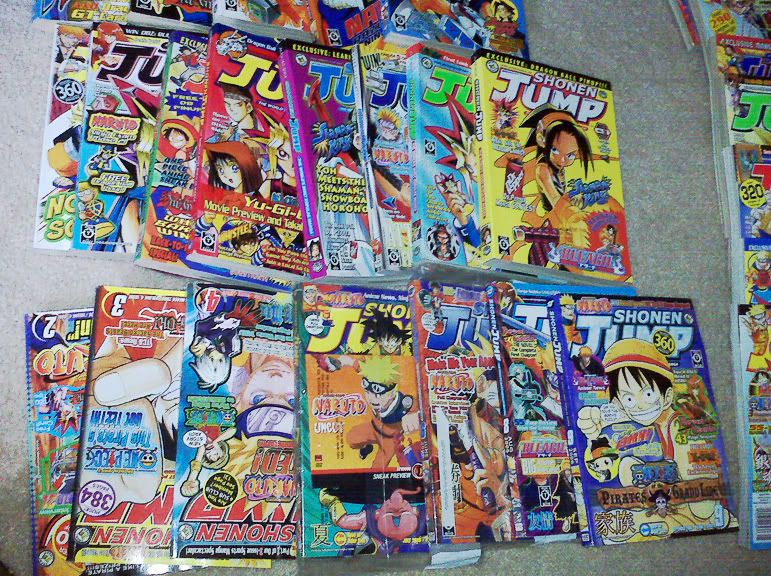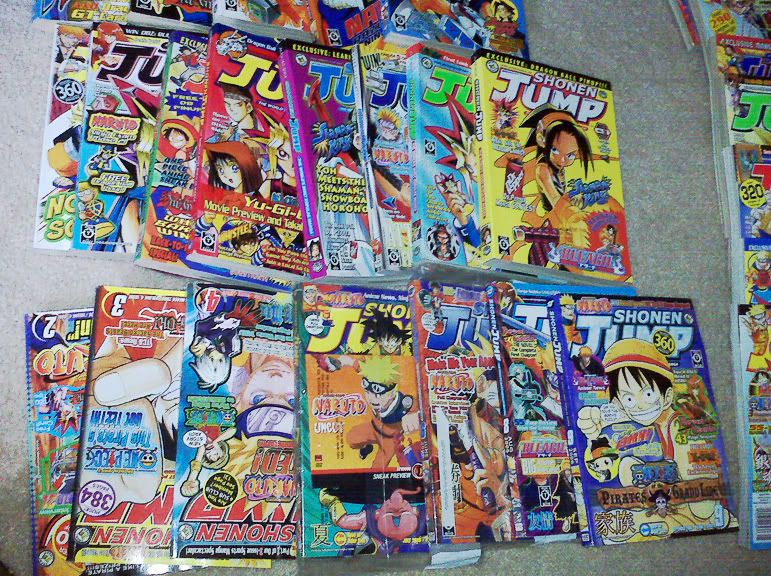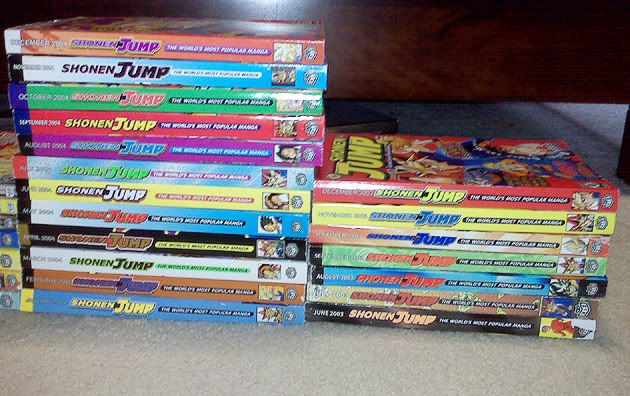 The available issues by year:
2003 - June to December
2004 - January to December
2005 - January to May, Sept, Dec.
2006 - January to Oct.
★
Final Fantasy VII Vincent Valentine Kotobukiya Resin Statue
My camera is currently dead, so the following is a stock photo. It's new and in the box, and is not to be confused with the newer Advent Children action figures. The Kotobukiya resin figure series are the ones that were released way back in 1997, keeping with the older game art style, and are also extremely rare. I did take it out to check the condition, but other than that, it's been in the box.
I'm asking for $85, but as always, I'm willing to negotiate.
EDIT:
PICTURES ADDED
Stock Photo
ACTUAL ITEM
SIDES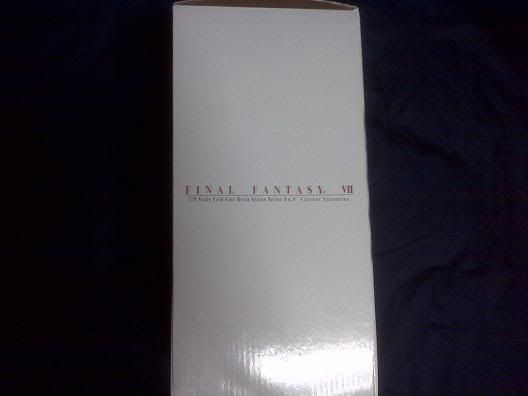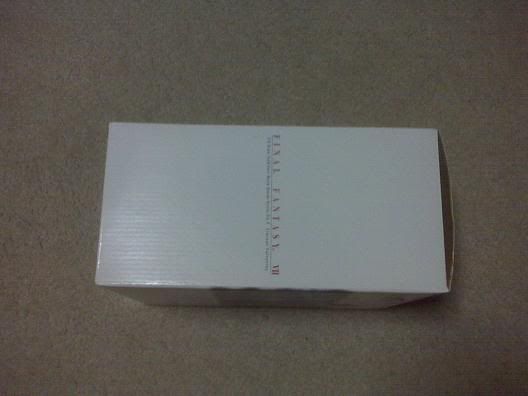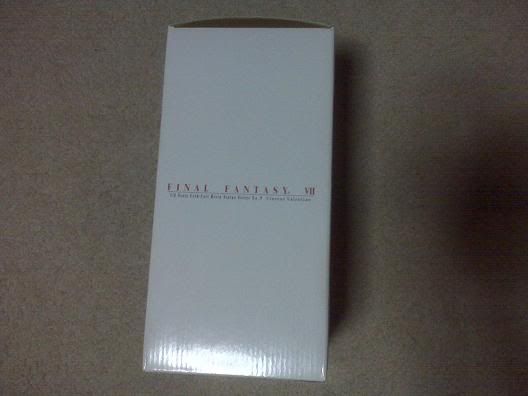 SIDE CLOSEUP
TOP & BOTTOM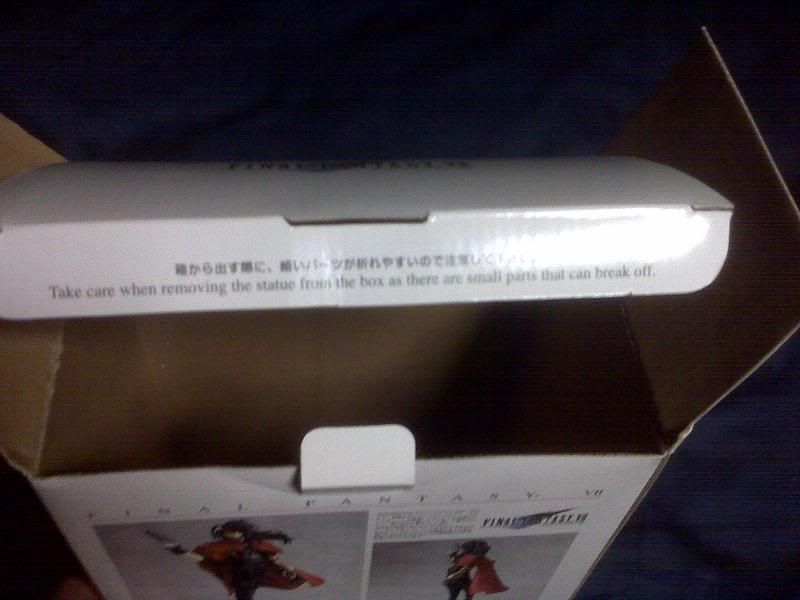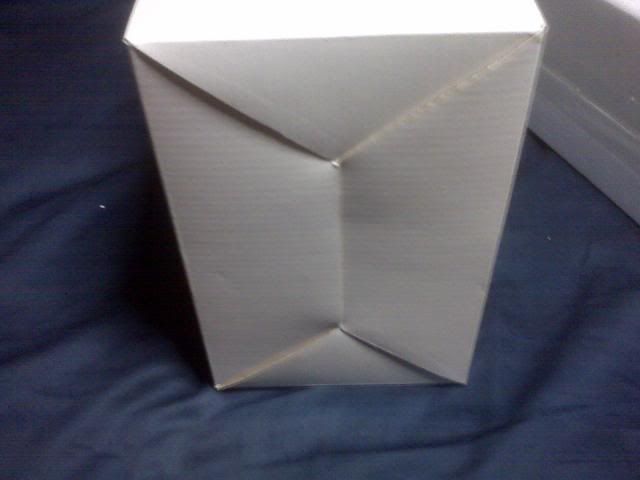 FRONT & BACK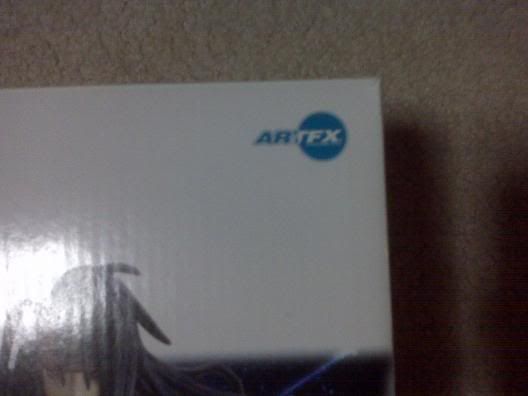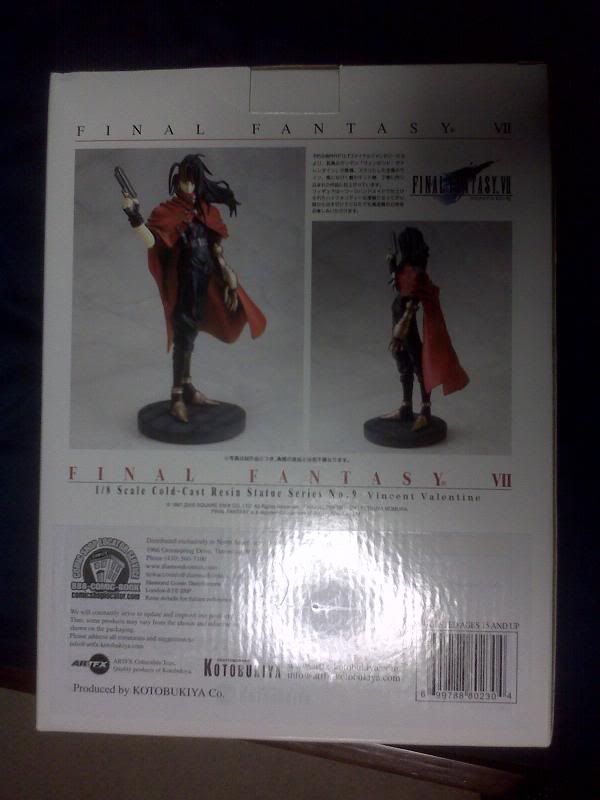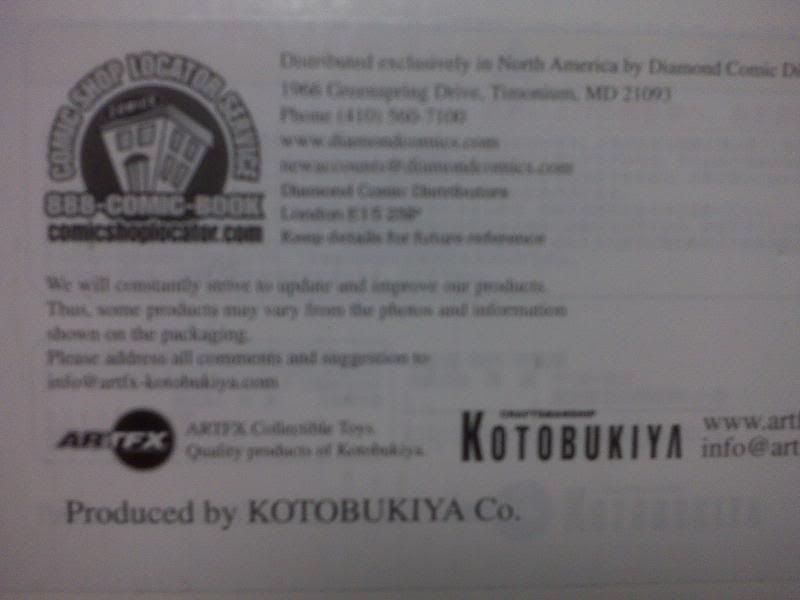 Note:
The close-ups are of the official ART-FX logo (compare to Devil May Cry figure box
here
) and the back sticker. The back sticker has the Kotobukiya+ART-FX logos and the distributor's logo as well (Diamond Comics Distributors; a large importer of Japanese PVC figures). If you look close enough, underneath this label is the original Japanese label, hence the second "lighter" Kotobukiya logo and lighter black/red text in Japanese. The figure information on the back of the box itself is also in Japanese.
INSIDE FIGURE+BASE
FIGURE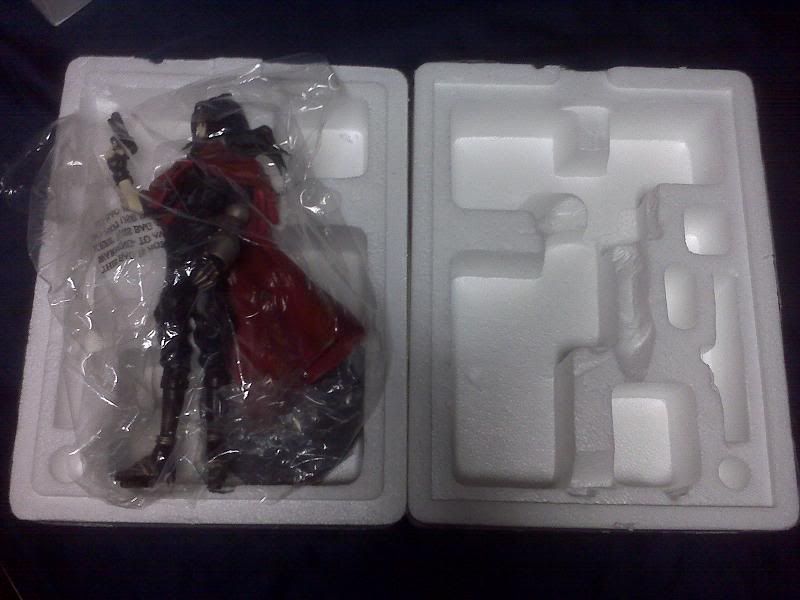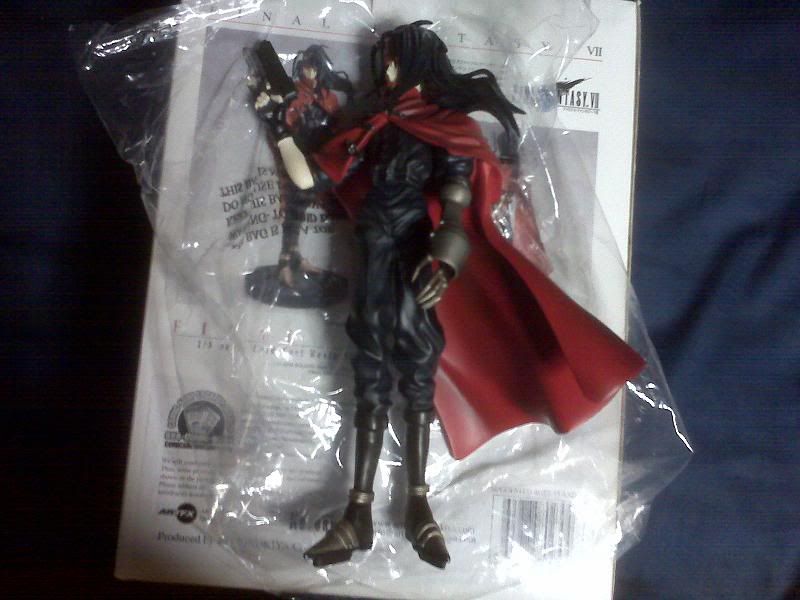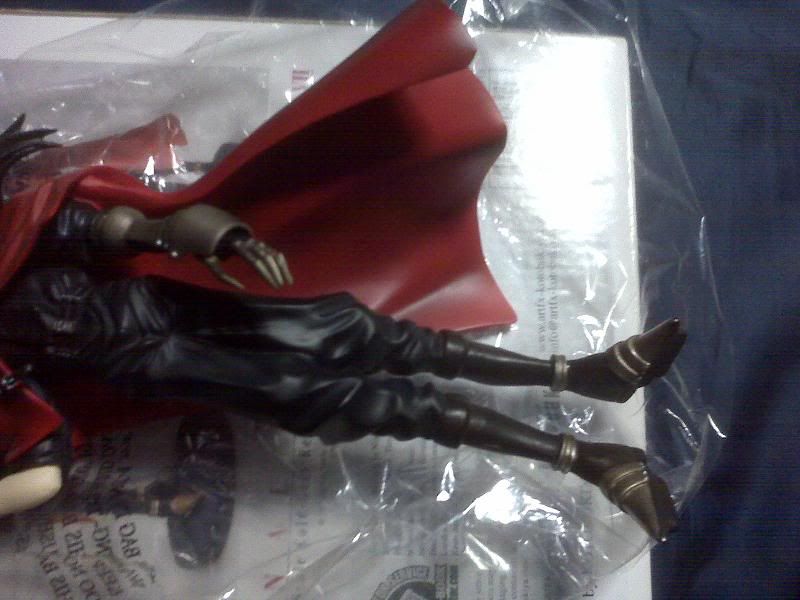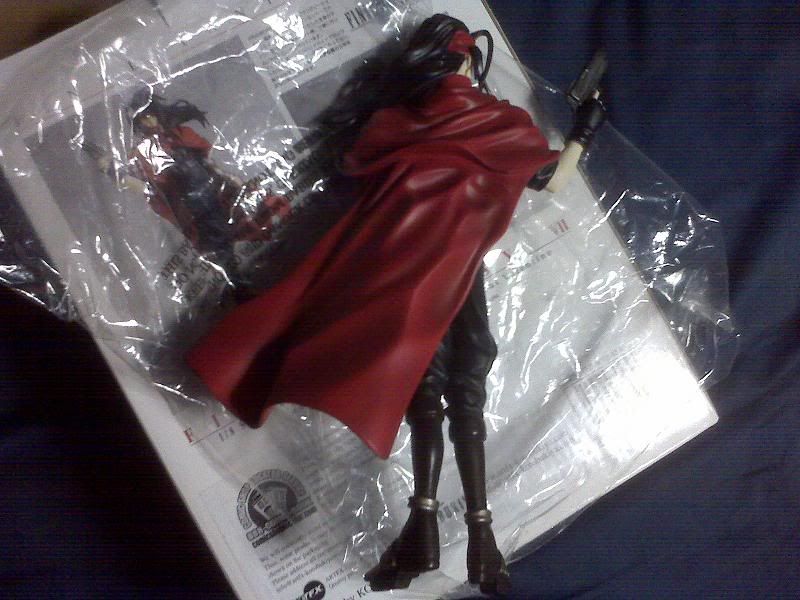 BASE
STYROFOAM BOX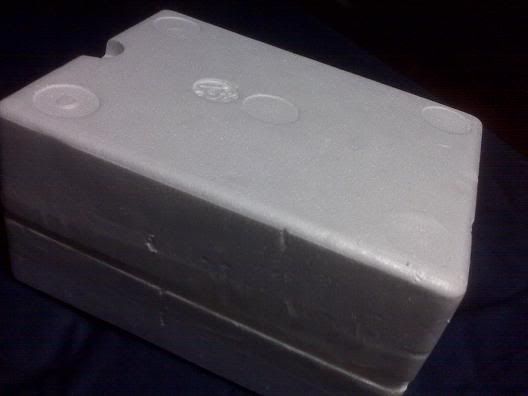 REBORN! DOUJINSHI
I'm selling off doubles of doujinshi by Banyu/万有 (DinoHiba), Chuukara Coffee/中辛珈琲 (YamaHiba), NALIS (YamaGoku), and UOHSAOH (YamaGoku an ShamalGoku). All the books are $6 or under (only one is $7) and details are under the cut!
All the books are in mint condition. I use Media Mail by default but you can specify the method if you wish. I've linked The Doujinshi Database to provide sample pages. Books listed by title, pages, rating, samples, price, and some descriptions too.
BANYU/万有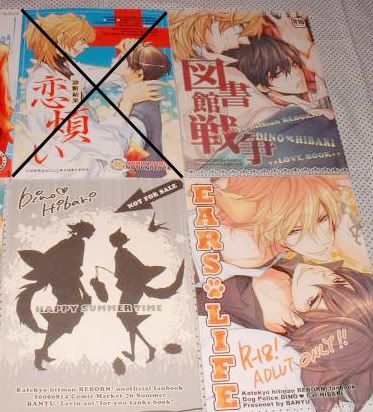 1. TOP RIGHT: Toshokan Sensou/図書館戦争, 32P, R18. Samples PRICE: $6
2. BOTTOM LEFT: Happy Summertime Copy Book, 7P, G. PRICE: $3
3. BOTTOM RIGHT: EARS LIFE, 36P, R18. Samples PRICE: $7
Descriptions: I don't usually pay attention to plot in Banyu books because of the gratuitous pron. Books 1 and 3 are pretty much like that, 1 being of the library variety and 3 of the ears variety (not like that, though...). The copy book (2) is about Dino and Hibari attending a summertime festival. Very cute.
CHUUKARA COFFEE/中辛珈琲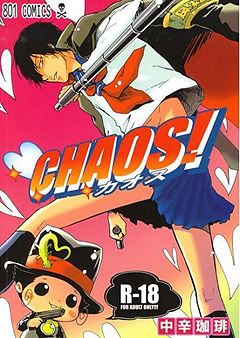 1. CHAOS!, 28P, R18.
Samples
PRICE: $5
Description: After school, Yamamoto gives one of his daily visits to Hibari's office, and Hibari is wearing a sailor uniform. Hibari then proceeds to molest Yamamoto wearing said uniform. Don't worry, Reborn doesn't make any awkward appearances in these scenes |D
NALIS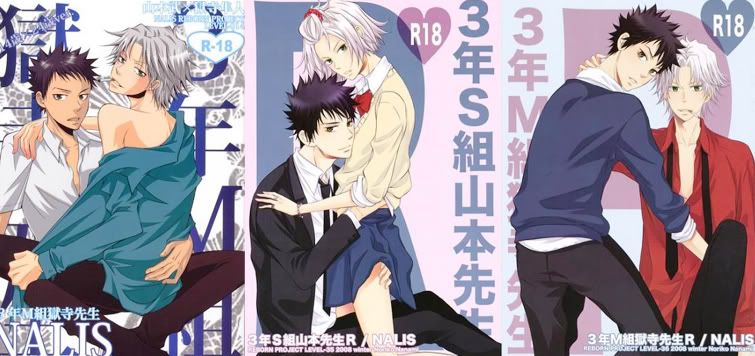 1. 3 nen M gumi Gokudera Sensei/3年M組獄寺先生, 36P, R18. Samples PRICE: $5
2. 3 nen S gumi Yamamoto Sensei R/3年S組山本先生R, 40P, R18.
Samples
PRICE: $6
3. 3 nen M gumi Gokudera Sensei R/3年M組獄寺先生R, 40p, R18.
Samples
PRICE: $6
Descriptions: All the books are a teacher-student parody. Book 1 and 3 have Gokudera as a sensei and Yamamoto as a student, while 2 has the reverse, with Gokudera earing a female student's uniform. Of course, in all of them, Yamamoto tops.
UOHSAOH

1. 子供の主張、大人の言い訳, 28P, R18. Samples PRICE: $4
2. ニョクデラ26P, R18.
Samples
PRICE: $4
3. M, 48P, R18.
Samples
PRICE: $6
4. ナミダの魔法/Namida no Mahou, 40P, R18. Sample PRICE: $5
Descriptions: Books 1, 3, and 4 are ShamalGoku and involve Gokudera being down on his luck in a variety of ways. For some reason he always goes to Dr. Shamal for help, who takes advantage of him each time. Book 2 involves Gokudera in a sailor uniform and Yamamoto topping a sailor uniform-wearer for a change.
Feel free to ask any questions, make offers, etc. or if you need more photos :D