I'd really like to buy or trade for the following items, please contact me if you have these for sale/trade:
-Death Note Mini-Nendroids Set 1: Rem
-Soul Eater: Trading Arts Series 2: Death the Kid, Stein, & Maka
-X DVD Pioneer Promo Character Cards: Kamui, Arashi, Karen, Kusanagi, Kanoe, & the two with the gray borders.


Also I recently revamped my sales post. I'm going to AX in just over a week and a half and would like a lot of this to find new home before then. I'm willing to give discounts to people that want to purchase a lot. Please help find this stuff find new homes :)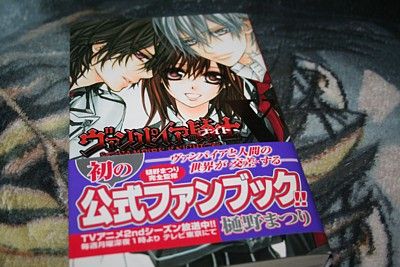 Quick View (new items marked with **):

Books:
-Telepathic Wanderers
-Outlook Grim
-Aquarian Age Juvenile Orion
-Arcana (feeler)
-Hell Girl
-Dream Spells
-Cardcaptor Sakura
-Princess Resurrection
-07-Ghost **
-Vampire Knight **

DVDs:
-Gakuen Heaven Complete Set
-Claymore **
-Darker than Black **
-Wolf's Rain
-Gilgamesh **
-Serial Experiments Lain **

Figures:
-Death Note **
-Clamp no Kiseki Chess Piece
-Code Geass Doki Doki Chara Fortune
-Claymore **

CDs:
-Chobits


To go to my sales thread either click on the image above or you can get there by CLICKING HERE.