I am moving from Maryland and I am just trying to get rid of a lot of stuff I don't need/want anymore. Prices are definitely negotiable (they are in USD). Really just trying to get them off my hands.

Non-smoker home. No pets. I take good condition of my things, so unless noted, assume they are in good condition.

Under the cut is manga and plushes, from the series Gravitation, Fake, X, Dragon Knights, Sorcerer Hunters, Clover, Angel Sanctuary, tactics, Loveless, Saiyuki plush, Prince of Tennis plush, Hikaru no Go plush. Also if anyone is interested in manga in Korean, I've got a bunch of those too!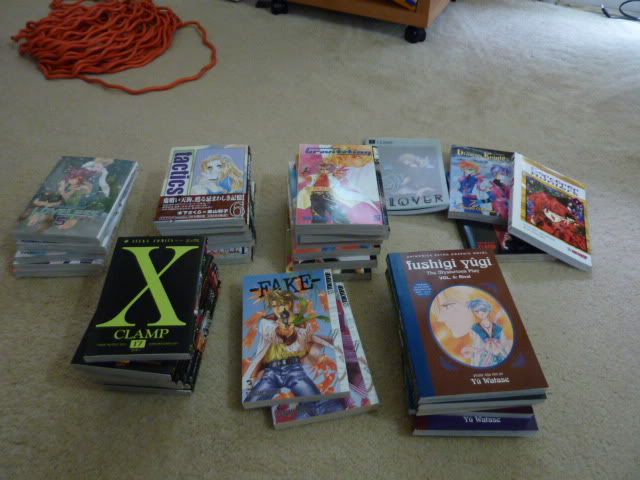 MANGA ($2 each):

Gravitation (english) v. 1, 2, 3, 5, 6, 7 ($10 for all of them)
FAKE (english) v. 2, 3 ($3 for both of them)
X/1999 (english) v.1 (I think? It's called Prelude)
Dragon Knights (english) v. 1
Sorcerer Hunters (english) v.1
Clover (english) v.1

tactics (Japanese) v.1,2,3,4,5,6 ($10 for all of them)
X (japanese) v. 9, 10, 11, 12,13,14,15,16,17 ($15 for all of them)
Loveless (japanese) v. 1,2,3,4,5 ($8 for all of them)
Angel Sanctuary (japanese) v. 1-20 ($35)

If you want pics of the manga, ask and I will post!

PLUSH:

With original tags, from Japan

Prince of Tennis Fuji ($10)
Saiyuki Goku (Plush in excellent condition, tag shows sign of being worn with bent marks - RARE - $50)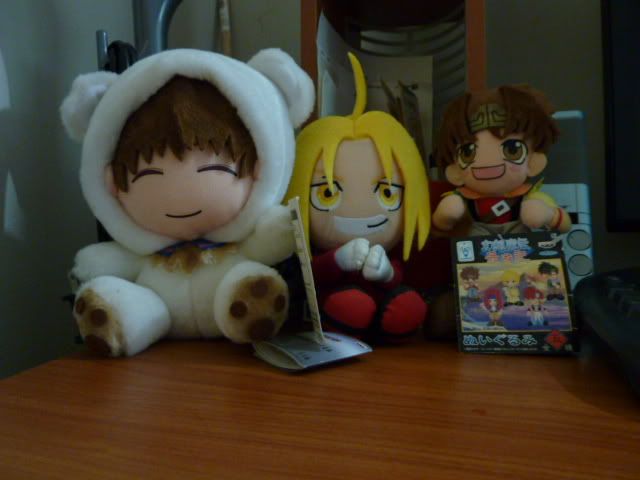 Hikaru no Go Waya ($5)
Hikaru no Go Isumi ($5)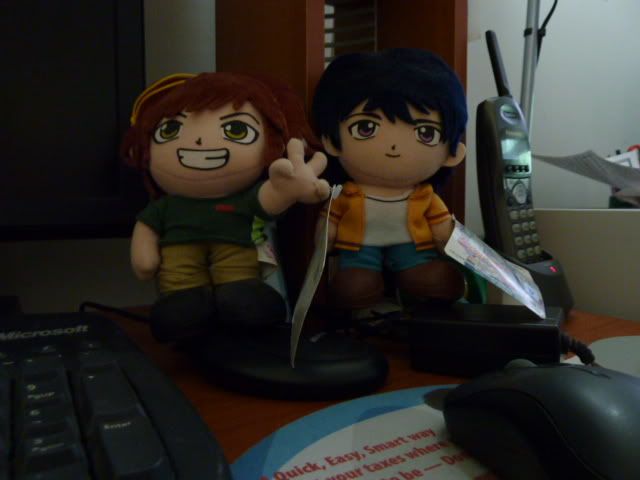 I have some other plushes, but I can't seem to find them at the moment, but I had some Bleach and more Prince of Tennis plushes, so look out for them if you're interested!

I also have some stationary of X and Angel Sanctuary I'm looking to get rid of. Lemme know if interested, I can post pics and negotiate price!

Thanks so much! Leave a comment or email at busyizzy[at]gmail.com! :)