selling beautiful starry chiffon skirt

I just bought this gorgeous skirt, but when it arrived, I opened the package and I could tell It wouldn't fit, thus, with pain in my heart I'll have to re-sell it.
this will teach me not to double-check on the size when I really like something !

pictures are not mine but I can make some upon request!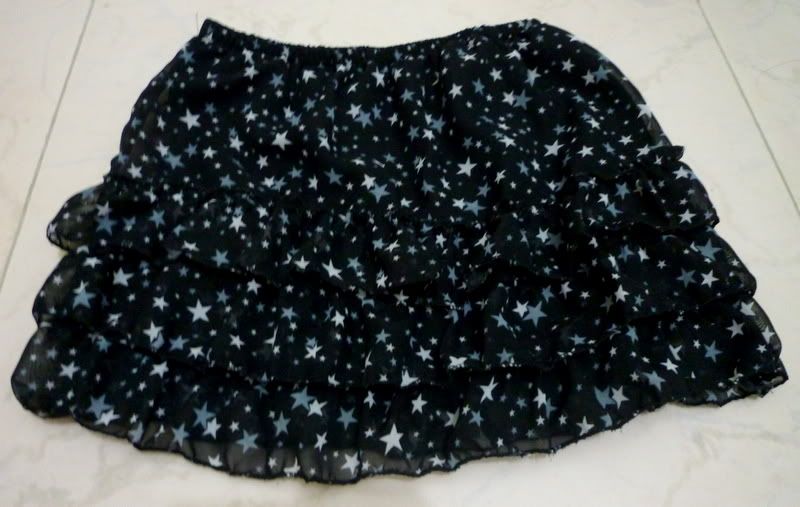 I paid about €15 and shipping for it, so I'd like to ask that back (without shipping)
but I'm also willing to look at offers because I -really- can't wear this. my bones get in the way.
so please take into account that worldwide shipping will be €7 and base your offer on this!

size:

Length: 34cm (13.5")
hips: 59cm-82cm (23"- 32")
---> I read 'waist' where I bought this and didn't think it through so it won't fit over my hips)


I have 29+ feedback at my ebay