Evening everyone,
Today, i'm listing some of the more popular items i still have left for Fruits Basket, and Fullmetal Alchemist.
Again, everything is brand new, officially licensed and legit. If you need additional images, please let me know.
Fruits Basket Cell Phone Straps =
$5
each. - [Two each left of Yuki & Tohru. Lots of Kyo remaining.]
- Tohru (Pink), Kyo (Orange), Yuki (Blue).
- Postcard sized packaging.
- Each contains 2 charms and a strap! Can also be used on cameras, zippers, hand-held game systems, etc.
(Retail Price: $8 each.)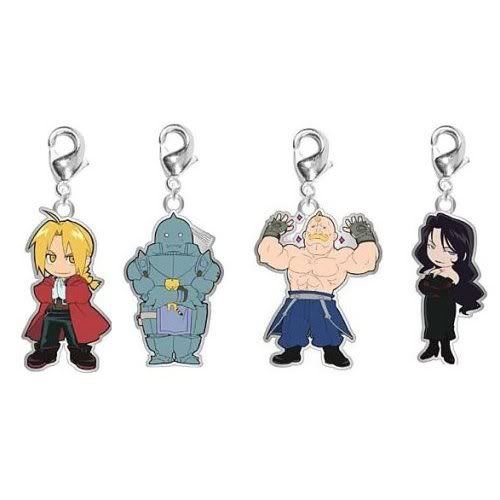 Fullmetal Alchemist Zipper Charms =
$3
each.
$11
for a set of four. Must be set 1 or set 2, to receive discount.
- 1-2 inches long. Fully painted metal plate.
- Can be used on zippers on backpacks, purses, key chains, cell phone straps, etc.
(Retail Price: $6 each. $24 for a set of four.)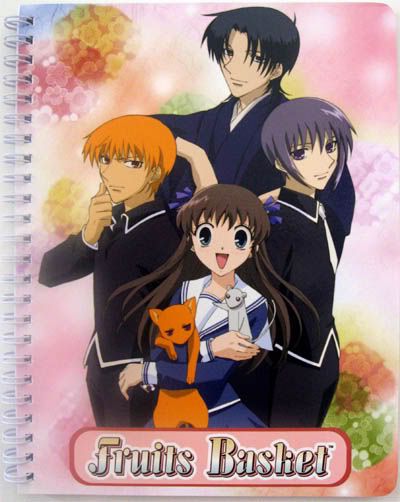 Fruits Basket Spiral Notebook =
$4
- 8" x 6.5". 50 pages, 100 sides. Contains light artwork inside.
(Retail Price: $6)
Fullmetal Alchemist Leather Bracelet =
$4
- [One left!]
(Retail Price: $7)
Fullmetal Alchemist Envy Headband =
$8
- [One left!]
(Retail Price: $15)
Fruits Basket Volume 15 =
$6
- [One left! I bought this volume twice by accident. ^.^;]
(Retail Price: $10)I'll ship anywhere via USPS, using Paypal with a tracking number. If you are local, i can also drop off, or you can pick up. Group purchases earn a discount.

Feel free to contact me for any questions!

http://213luz.livejournal.com/

http://s1017.photobucket.com/home/213luz/allalbums

http://myworld.ebay.com/213luz