Lots of these items are starting less than $1 ;)
Cute obscure vintage shoujo-manga style dolls by Bandai
HUGE lot of Takara Jenny/Licca/anime/Volks Dollfie 1.6 dolls
Rayearth Hikaru doll from CLAMP
(rare Korean Sonokong version)
-- all of these auctions are starting less than $1!
HUGE Sailormoon Lot
- dolls, books, purses, bags, figures ...
HUGE random anime lot
-- tons of figures, keychains, posters from the animes Kenshin, Gundam Wing, Sentimental Graffiti, Yoroiden Samurai Troopers / Ronin Warriors
HUGE Hello Kitty lot
- tons of cute accessories and items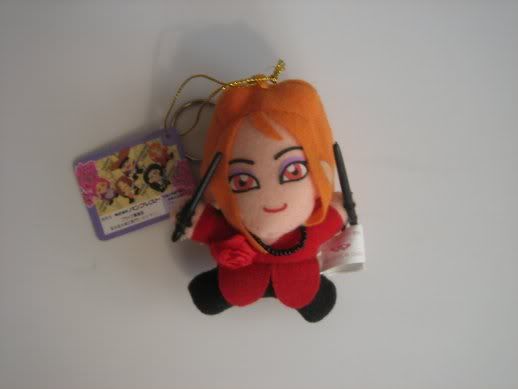 Selling
Yoshiki of X-Japan plush keychain
and also a very
cute Yoshiki watch
!
Also selling jrock magazines -- they're all expensive mags going
super cheap
at 50 cent starting bids! I usually pay $20 or more a jrock magazine, so don't miss out on this. You could save a lot on shipping by getting several shipped together, as it's all the same price. :)
UV - with Pierrot posters
SHOXX with Kagrra, poster
B-Pass with Exile stickers
Arena37c with Miyavi poster
Cure with Phantasmagoria poster
Feel free to check
my auctions
for more stuff! :)