Clearing out some Stuff
General Buying Rules:
1.
I ship worldwide
through Registered Airmail. Items here
don't include the shipping price
. Shipping price varies per item.
2. I only accept
PayPal with fees
(Use
Paypal Fee Calculator
to compute the fees (my paypal fee indicator is 3.9% + $.30). Since I'm quite busy with stuff and I can only ship every Mondays. I hope you can understand that.
3. I will only provide pictures of what's inside the items if you are sure to buy the items.
4.
I am not responsible for the damage of the items during shipment
but I will pack the items with bubble wraps to avoid damage. Please give me your accurate address so that the items will not be lost.
5.
I am also not responsible for custom charges.
6. Items except autographed CDs and Banc watches are negotioble prices if you buy multiple items

7. Free CD for purchases of $50 and above.
8. No reservations for more than a week. I am already annoyed with people asking longer reservations but in the end they will not get the items :|

8. You can contact me through comments on this post or through my email at
witchblade.eaxis@gmail.com

My Feedback Post (both as seller and buyer)
Artists CDs on Sale
4minute
8eight
AAA
ayaka
BRIGHT
B'z
CHEMISTRY
Crystal Kay
David Tao
DBSK
Ellegarden
Emi Maria
EXILE
Gospellers
Hinouchi Emi
m-flo Album Set
Miura Daichi
mink
Monkey Majik Album Set
Nao'ymt
Onitsuka Chihiro
Shimizu Shota
Skoop on Somebody Album Set
So'Fly
SOULHEAD Album Set
Sowelu
Sweep
Tanaka Roma
TRF
Tsuyoshi
Urata Naoya
Yoshika
Younha
> Korean / Japan Version unless indicated that it's OS version
> All CDs are in good conditions unless indicated with CD crack
> Some are played once / twice, others are just opened to check content, and others are still brand new
> If obi isn't present in the picture, it is inside the CD case
> Kept on a CD shelf in a smoke-free home
> Each CD weighs around 100 - 200 grams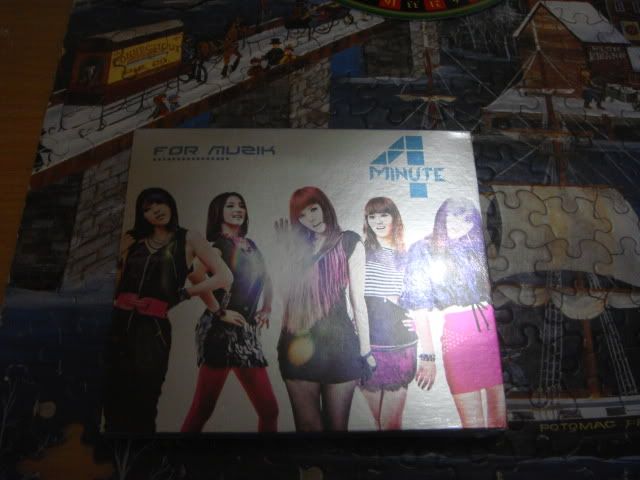 4minute - For Muzik (CD+DVD+Trading cards) new and sealed - $12 (OS Version)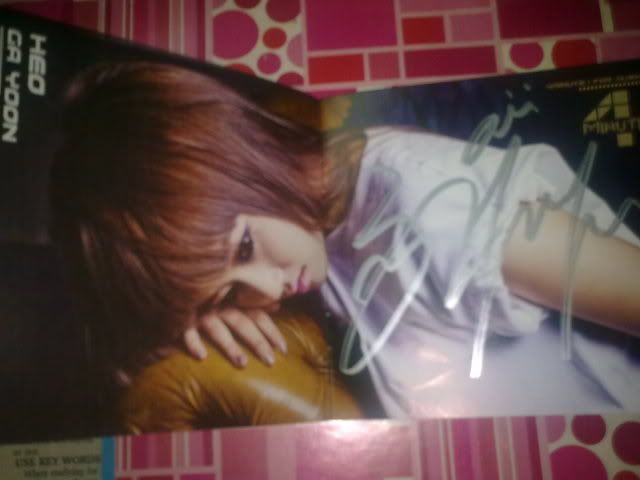 4minute - For Muzik CD+DVD Autographed (all members) - $28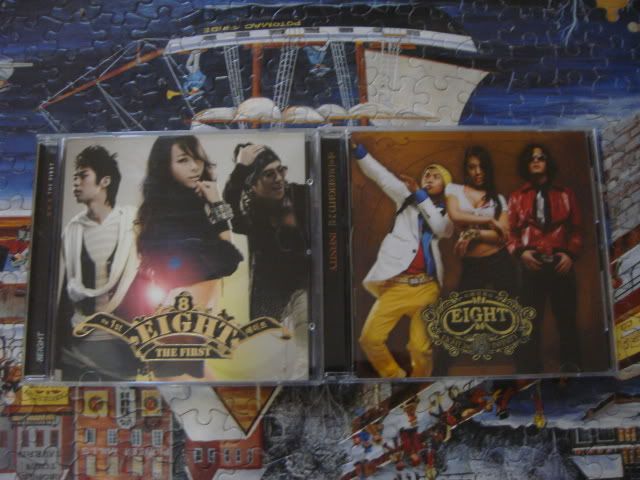 Left:
8eight - Vol. 1 - The First - $5
Right:
8eight - Vol. 2 - Infinity - $5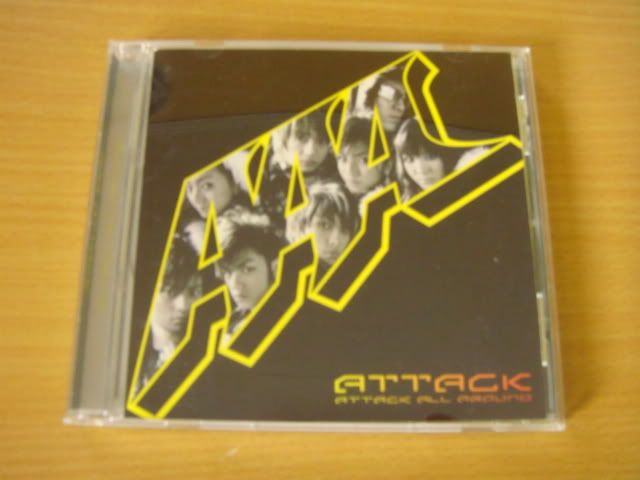 Left : AAA - Black and White Single (CD-only version) with photobook - $5 (obi is inside the CD case)
Right:
AAA - ATTACK album (CD Version) - $8 (obi is inside the CD case)
Buy 2: $15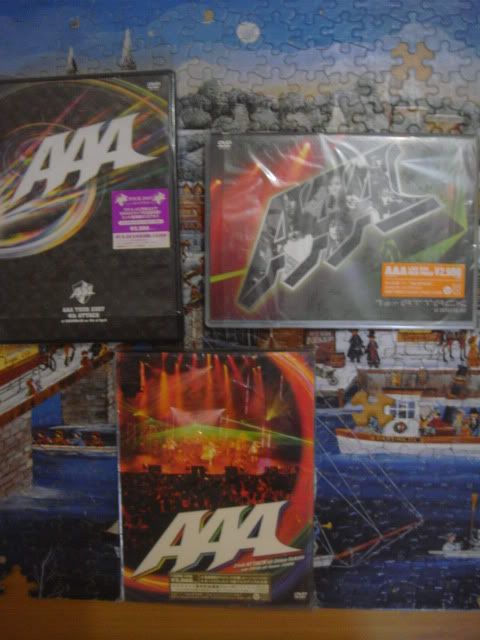 Top Left: AAA - 4th Attack DVD - $20
Top Right: AAA - 1st Attack DVD - $20
Center: AAA - 2nd Attack DVD - $25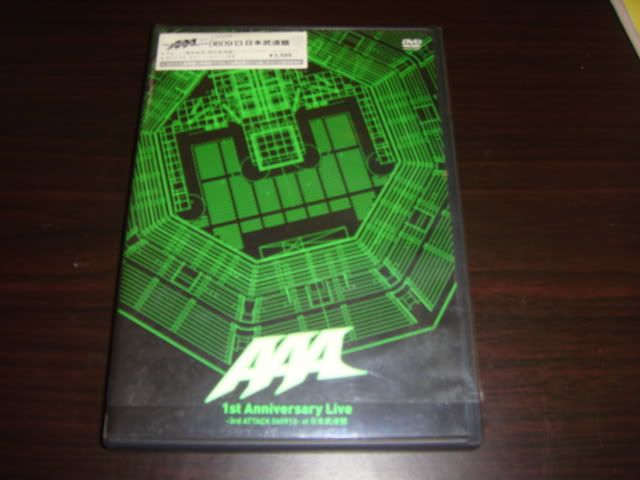 AAA - 3rd Attack DVD (1 Disc Version) - $20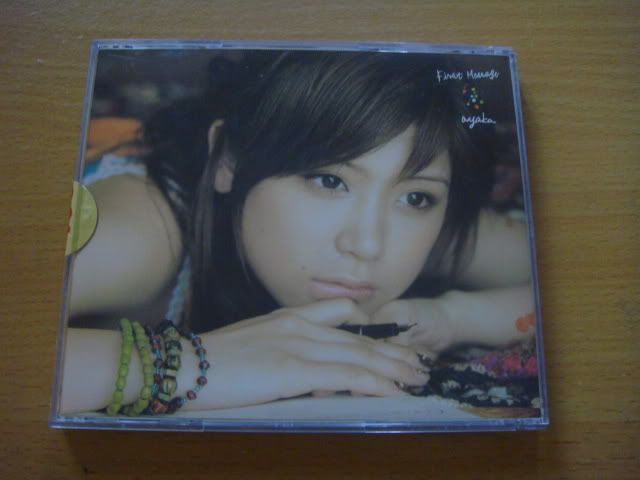 ayaka - First Message (CD only / OS version) = $2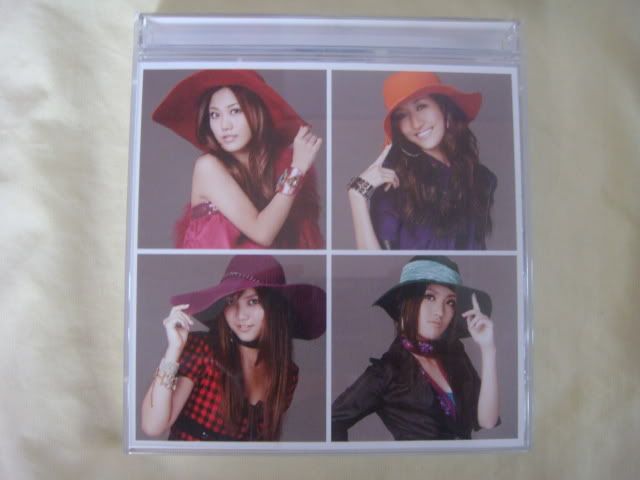 BRIGHT - Notes 4 You CD+DVD - $25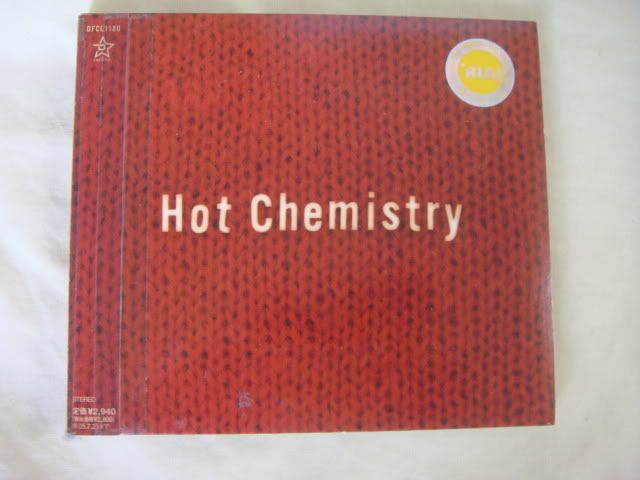 CHEMISTRY - Hot CHEMISTRY - $2
CHEMISTRY - All the Best (2CD+Live DVD) OS Version - $20
Clazziquai - Instant Pig album - $7
Clazziquai Project - Color Your Soul + Love Mode mini album - $15 (Taiwan Version - This is not available in YesAsia. I picked it up on a local HMV store in HK)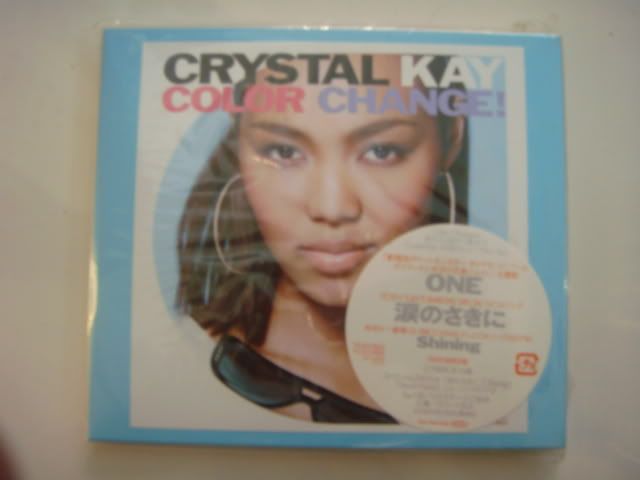 Crystal Kay - COLOR CHANGE (CD+DVD) - $22
David Tao - $15 each,
Buy 2: $25
(I can't read Chinese so I don't know the titles XD)
DBSK - Mirotic Album Version A - $12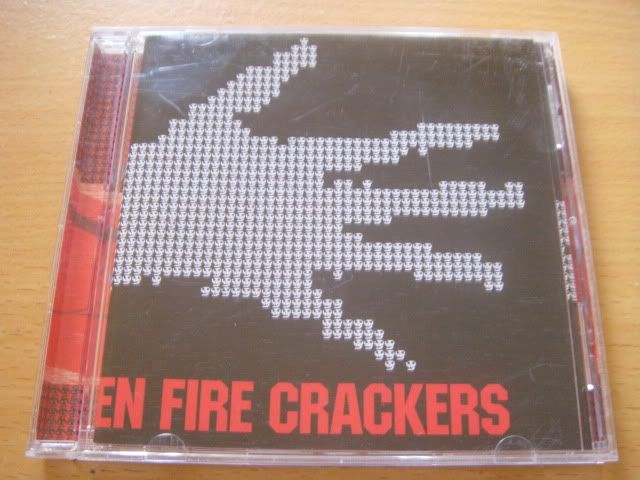 ELLEGARDEN - Eleven Firecrackers - $5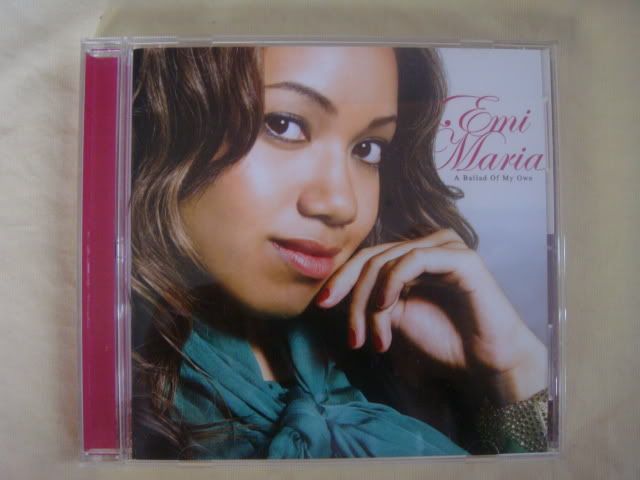 Emi Maria - A Ballad of My Own - $12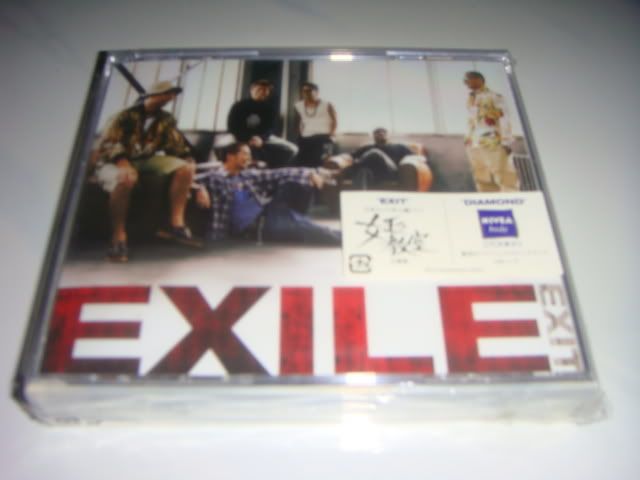 EXILE - EXIT (CD+DVD) - $8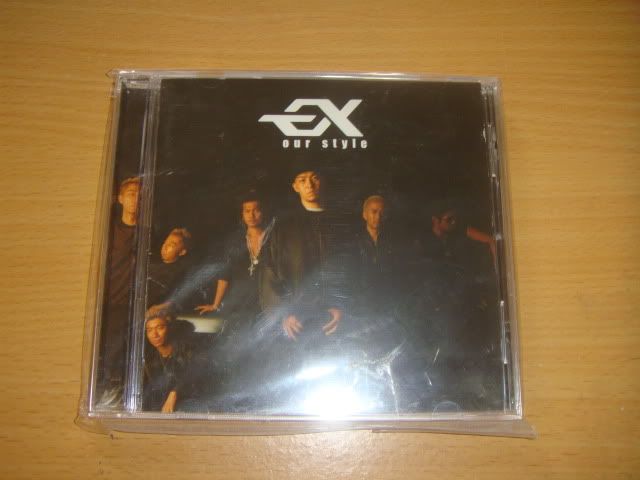 EXILE - Our Style Album (CD Only) - $12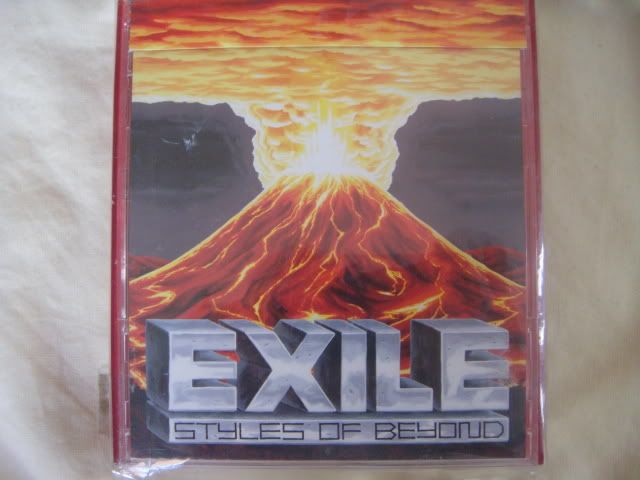 EXILE - Styles of Beyond CD+DVD - $15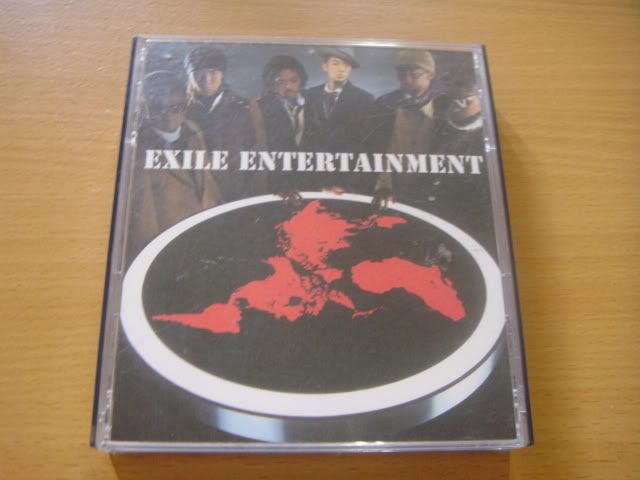 EXILE ENTERTAINMENT - CD+DVD - $15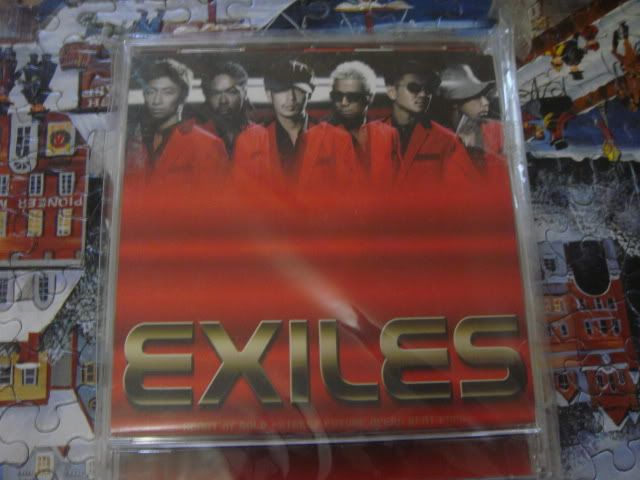 EXILES - Heart of Gold album - $12
EXILE EVOLUTION (CD+2DVD version) = $40 - this is already out of stock on online CD shops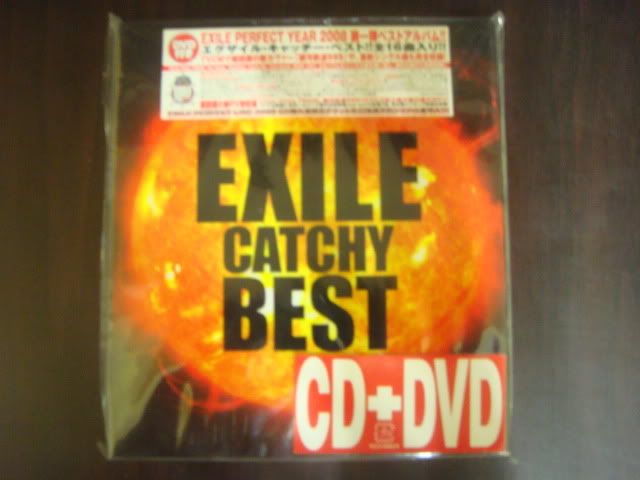 EXILE Catchy Best CD+DVD = $25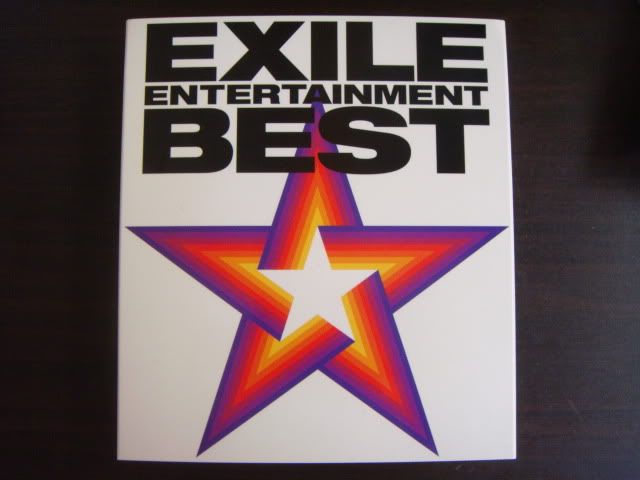 EXILE Entertainment Best (CD+2DVDs) - $32
EXILE Ballad Best (CD+DVD) - $25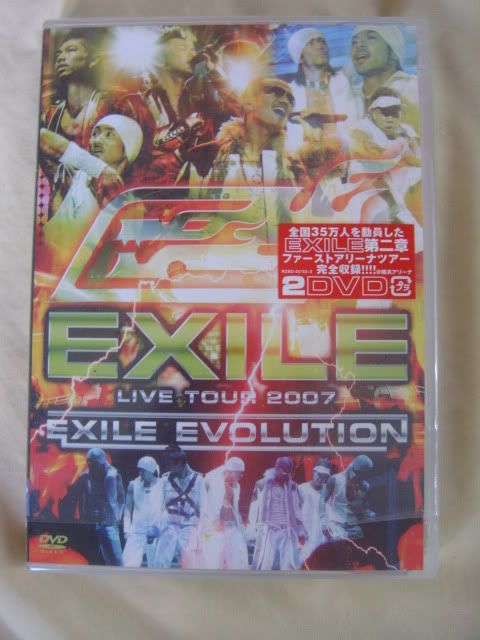 EXILE - Evolution Live Tour 2DVD - $35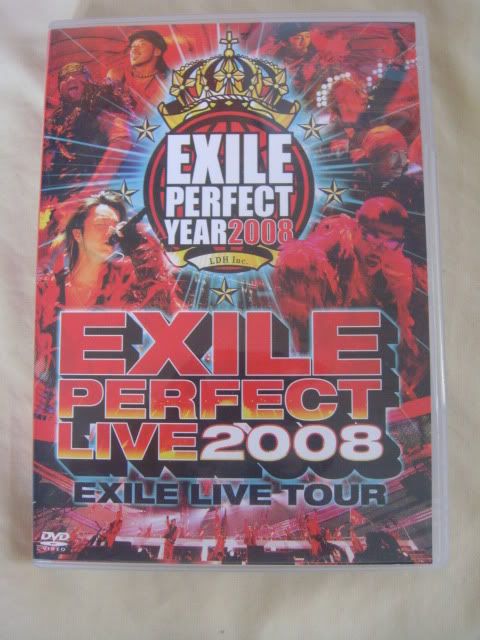 EXILE - Perfect Live Tour 2008 (2 DVD) = $35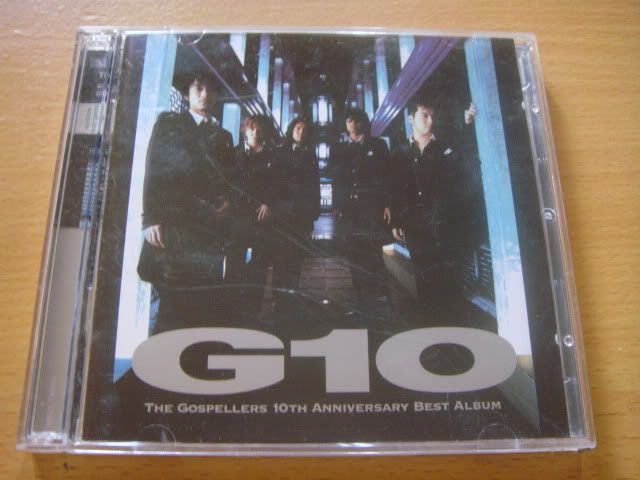 Gospellers - G10 - $10 (those are not scratches on the CD)
Hinouchi Emi - Me... CD+DVD - $22
J Soul Brothers - J Soul Brothers Album (CD+DVD) - $22
m-flo Album Set - $60
> Planet Shining (with 8 cm disc)
> EXPO EXPO - (I have 2 copies of this CD for sale; both discs have hologram cards)
> ASTROMANTIC
> BEAT SPACE NINE - (I have 2 copies of this CD for sale)
> COSMICOLOR
> SUPERNOVA - Awards Best (CD+DVD Version)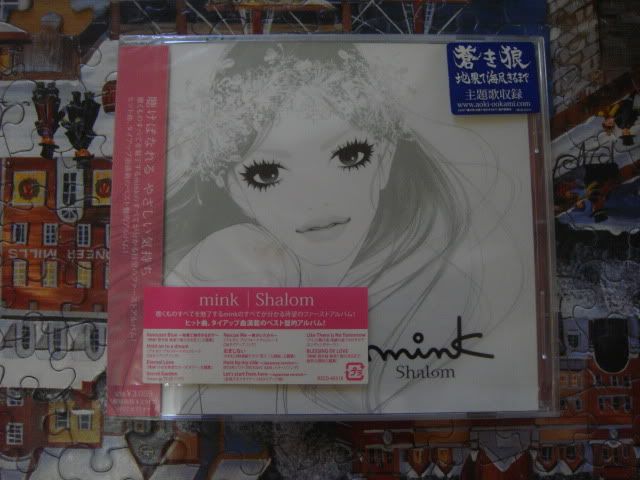 mink - Shalom - $8
Miura Daichi - D-Rock with You - $10
Monkey Majik Album Set
- $45
> Thank You
> Best Album 2000 - 2005
> Sora wa Maru de
> TIME (CD+DVD Version)
Nao'ymt - wit' 1st Season - $8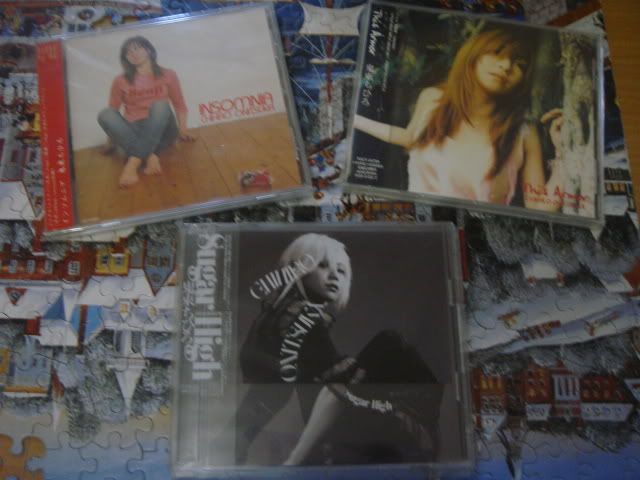 Top Left:
Onitsuka Chihiro - Insomnia Album - $10
Top Right:
Onitsuka Chihiro - This Armor - $10
Buy 2:
$15
Center: Onitsuka Chihiro - Sugar High - $15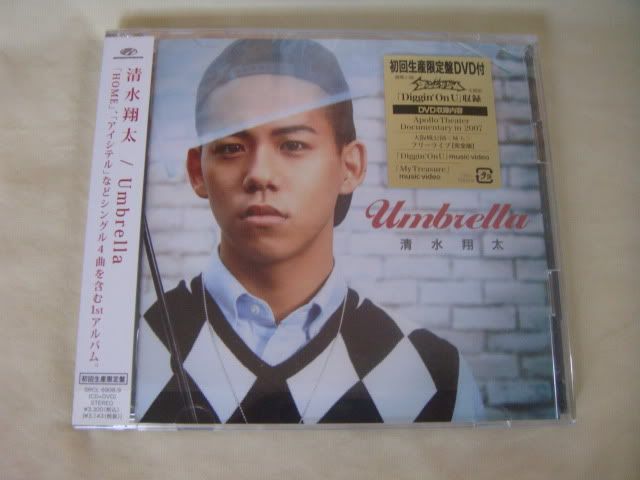 Shimizu Shota - Umbrella (CD+DVD) - $25
Skoop on Somebody Albums Set
- $25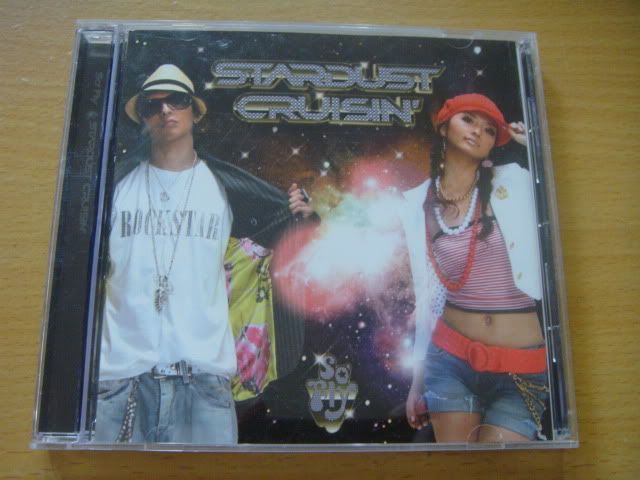 So'Fly - Stardust Cruisin' - $10
So'Fly - Blood & Wine - $15
SOULHEAD Album Set
- $40 (All brand new and still sealed)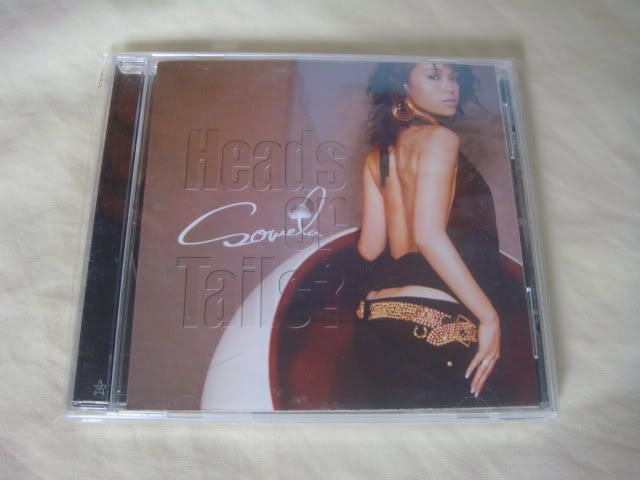 Sowelu - Heads or Tails - $8
Sweep - Connect - $8
Tanaka Roma - Keep On - $12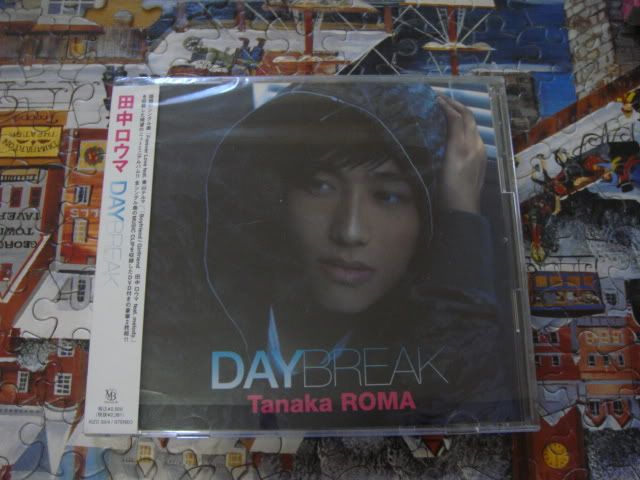 Tanaka Roma - Daybreak (CD+DVD) - $15
Tsuyoshi - For Real - $5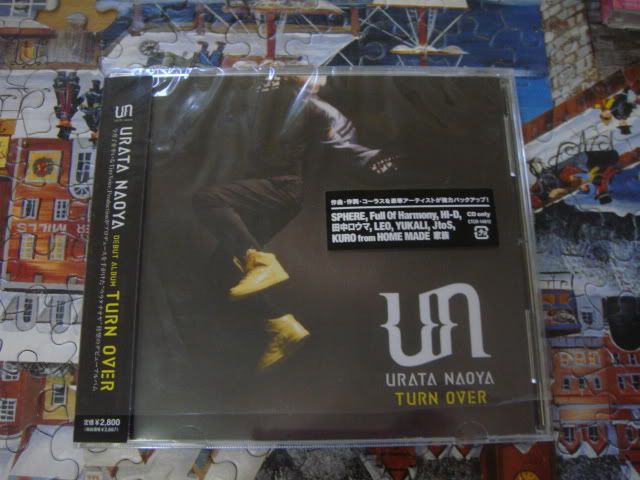 Urata Naoya (AAA) - $10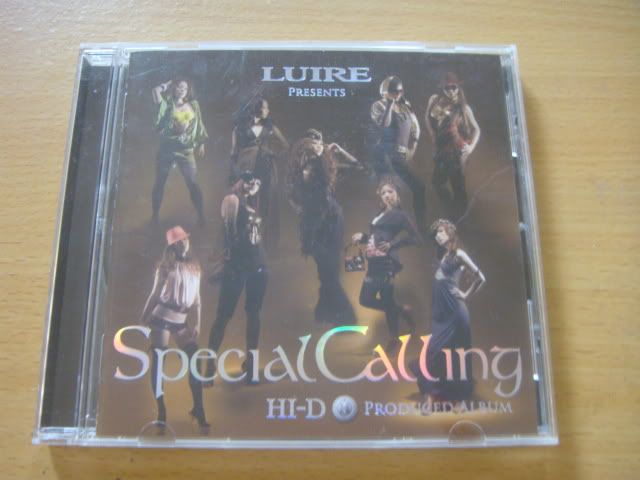 Various Artists - Special Calling - $10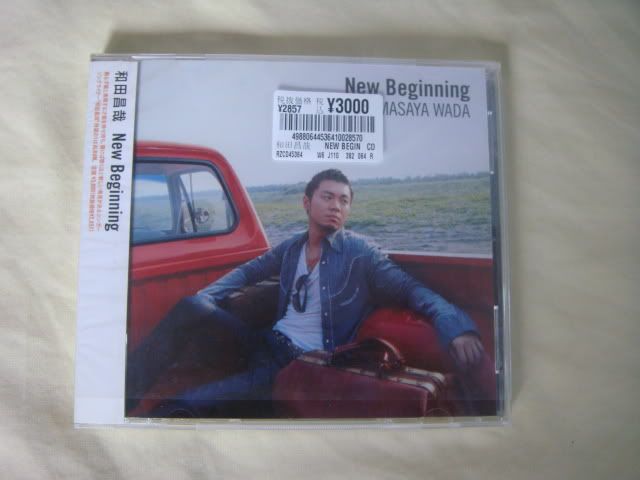 Wada Masaya - New Beginning - $10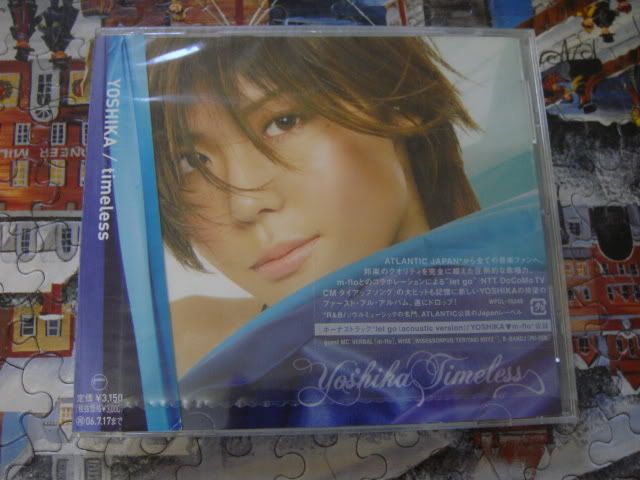 YOSHIKA - Timeless - $5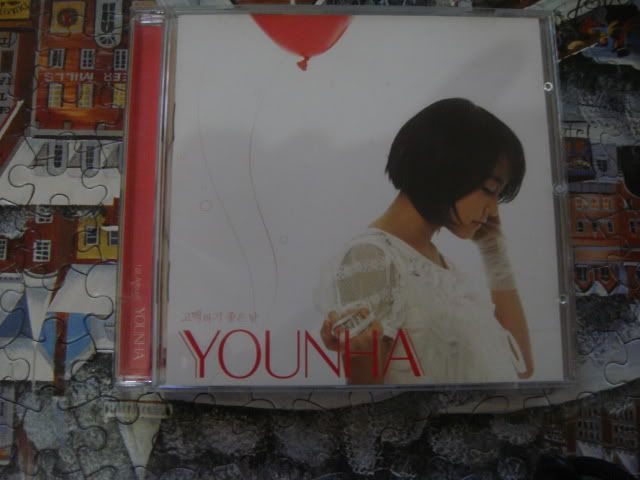 YOUNHA - A perfect day for declaration - $5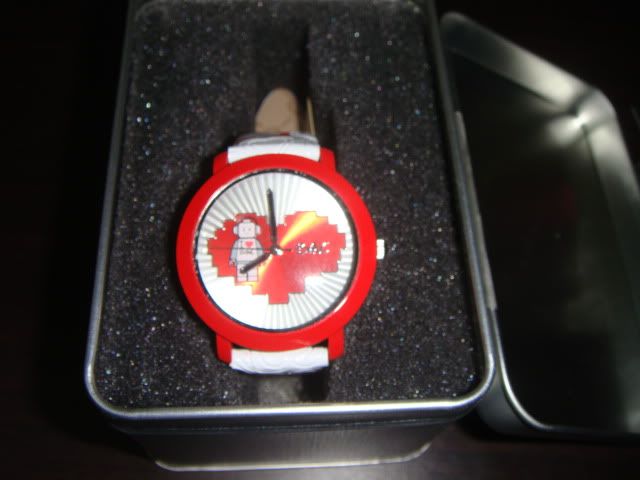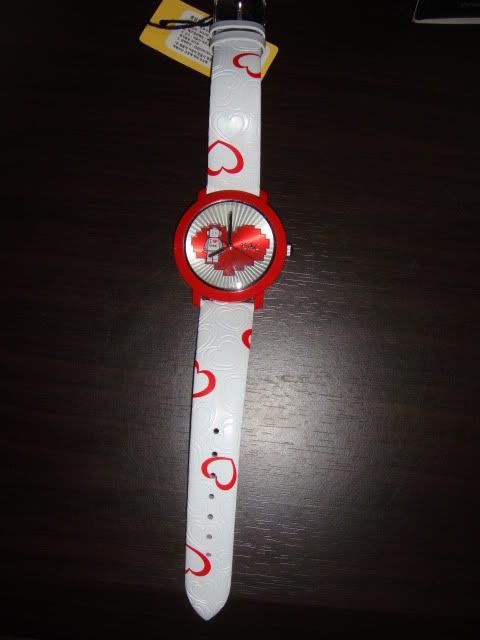 Banc Watch BC8305-C - Brand New - $30
> comes with box and tag
Current Mood:
busy