Terms of Sale

-I only accept Paypal

-First to leave paypal address gets the item.

-Trades are welcomed C:. I will only trade in the US.

- Because of the size of this item, I'd prefer to only sell in the US. If international buyers are still intrested please be aware shipping fee might be more expensive. I've had issues where I've undercharged for shipping and I don't want to do that again.

-USA BUYERS! The price does not include shipping! leave your zip code in the comments and I'll calculate it for you.

IMPORTANT!: Despite the fact that I have washed and lint rolled the following item I still have 3 pets and 2 of their hairs get EVERYWHERE even in places they have never been before including my clothes. So please beware of this.

**EGL and Ebay feedback: http://community.livejournal.com/eglfeedback/567734.html









My Feedback:http://community.livejournal.com/eglfeedback/567734.html

---

Hi hi!, I'm looking to sell my Angelic Pretty "Colorful Drop" OP in red x pink: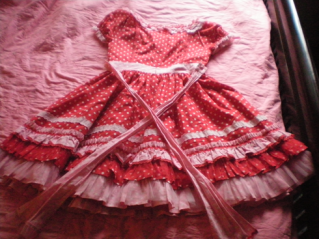 Front and Back
Rilakkuma and Korillakuma are my proof of ownership











Worn by me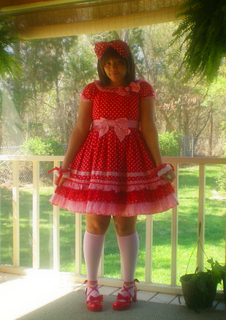 I absolutely love this OP, but sadly this OP doesn't quite fit my bust and I'd like a JSK with shirring. I am the second owner of this OP, the first owner bought it new from Starry Candy Box I believe. I've only worn it out twice. The dress comes with a detachable bow on the neckline and detachable waist ties. Mine look sort of crappy in the photo because I had to rush to take these before it got dark outside and didn't want to lose the light. They will be ironed nicely before I send the dress out.It also comes with pockets and a built-in! <33

Price $280 + shipping or best offer

Measurements:
88cm length, 37cm shoulder, 90cm bust, 70cm waist, 18cm sleeve length, 20cm cuff

Thank you for reading!